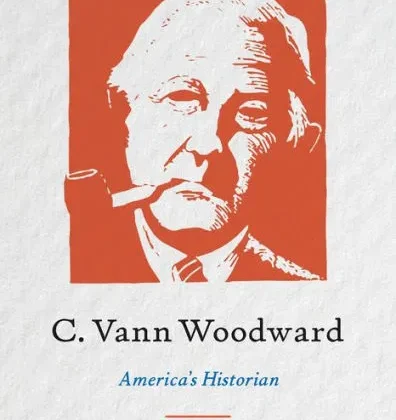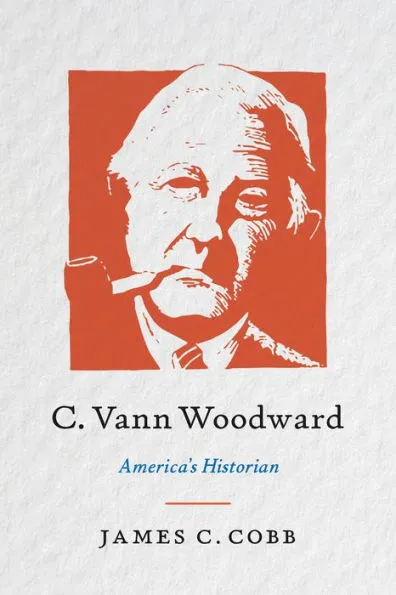 Over at London Review of Books, Columbia University Eric Foner reviews James Cobb's new biography of C. Vann Woodward. It is a fascinating review.
Here is a taste:
As he approached retirement, Woodward entered what one former student called his 'Tory period'. He took positions that surprised, even shocked, many of his admirers. While admitting that he was 'embarrassed' to say so, he opposed a plan to admit women as fellows to one of Yale's colleges. 'Tory', however, may be an exaggeration. He did nothing to hide his distaste for the administrations of Lyndon B. Johnson and Richard Nixon, and – more in keeping with his earlier sentiments – lent his name to public statements protesting against the Vietnam War, and organised a group of historians who prepared a report for the House impeachment committee on abuses of presidential power in US history. Turning down an invitation to contribute to a book of essays celebrating the bicentennial of American independence in 1976, he replied, 'I am, in fact, beginning to wonder what there is to celebrate.'
Perhaps the most controversial moment in this phase of his career came in the mid-1970s, when Woodward orchestrated a campaign to prevent Herbert Aptheker from teaching a seminar on the life of W.E.B. Du Bois at a Yale college. The university allowed colleges, with the approval of an academic department, to offer classes taught by persons without an academic position but with other kinds of expertise. Aptheker's Documentary History of the Negro People was an indispensable work used in courses throughout the country. His American Negro Slave Revolts was the only scholarly book on that subject. He had written important journal articles on Black abolitionism and on Reconstruction and was editing a projected collection of Du Bois's correspondence. He was also a leading member of the American Communist Party. As such he had been blacklisted for decades by the academy. Woodward was an ardent foe of McCarthyism. In 1966, he had taken part in a panel at the Socialist Scholars Conference along with Aptheker and the Marxist historian of slavery Eugene D. Genovese. At that time, when the shadow of McCarthyism still hung over the academic world, for an intellectual of Woodward's standing to appear alongside Aptheker had been a powerful statement that the latter was part of the guild of historians. It wasn't unlike when movie studios a few years earlier had given screen credit to Dalton Trumbo for writing the films Exodus and Spartacus, marking the beginning of the end of the Hollywood blacklist. But at Yale the Aptheker affair did not work out that way.
Woodward mobilised opposition to the proposed seminar. Aptheker's work, he insisted, was not up to Yale's standards. At his behest, the history department declined to sponsor the course. But the political science department agreed to do so. Woodward brought his case to the faculty committee that approved such classes (normally a formality), which at first rejected the course then subsequently approved it. The dispute dragged on for years; in the end Aptheker did teach his seminar on Du Bois, twice. The students suffered no known adverse consequences. But Woodward's reputation for open-mindedness received a serious blow, especially among the rising generation of historians.
Aptheker was white, but Woodward's crusade against the proposed course dovetailed with his growing distaste for the shift in focus of the civil rights struggle from integration to calls for Black Power and its corollary on campus, demands for the establishment of Black studies programmes. He spoke out against multiculturalism, as well as militant students' insistence that Black professors teach the new courses on Black history. Often, as the Black historian Sterling Stuckey pointed out, Woodward seemed to conflate students' rhetoric with the scholarship, often outstanding, being produced for these courses. Elected president of the Organisation of American Historians in 1969, Woodward devoted his presidential address to criticism of Black studies. Coming a year after the assassination of Martin Luther King, the title of his lecture, 'Clio with Soul', seemed condescending to Black historians. He warned white scholars against aligning with this 'fashionable cause' and advised the 'brother in black' not to embrace 'a mystique of skin colour' or to elevate 'deservedly neglected figures' such as African kings and ghetto hustlers to the status of heroes. His insinuation that universities were employing Black academics solely on the basis of their race cost him his long friendship with John Hope Franklin (who had been hired a few years earlier by the University of Chicago).
Read the entire review here.