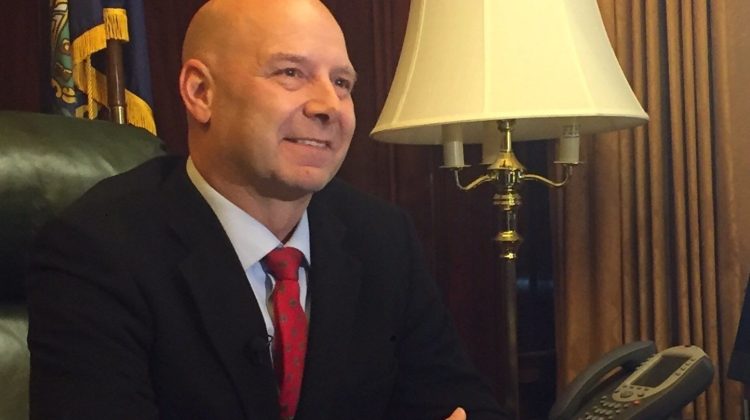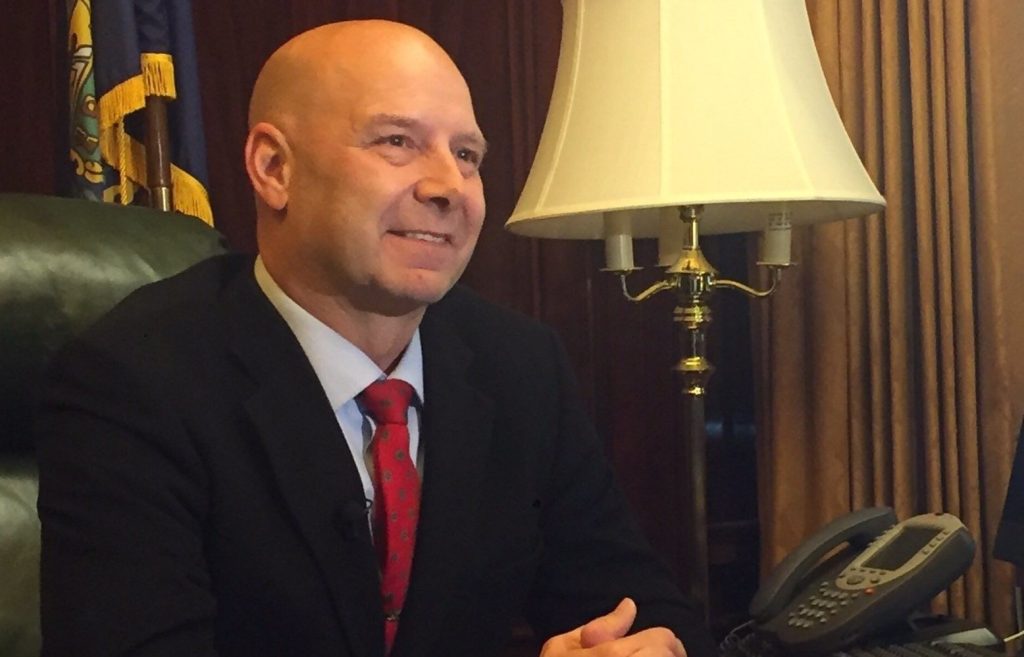 The guy running for governor of Pennsylvania on the GOP ticket says that he is not a Christian nationalist. But if I were to name one person who best embodies Christian nationalism in American politics right now I would pick Doug Mastriano. If you want a good introduction to how Mastriano fuses politics and a dominionist brand of evangelical faith check out Molly Olmstead's recent piece at Slate.
Here is a taste:
Doug Mastriano, the Republican nominee to be Pennsylvania's next governor, wants everyone to know he is fighting a holy battle. A holy battle to wrest government control away from the forces of evil. A holy battle against "election fraud" and the agents of the devil who are scheming against God's anointed heroes. A holy battle to make the United States into a good, righteous, Christian nation.
That's far from the most eyebrow-raising part of his campaign.
Mastriano came to national prominence by leading protests against COVID protocols, and became one of the leading voices in attempting to overturn the 2020 presidential election. He literally brought bus-loads of supporters to the Jan. 6 insurrection and appeared to cross police barricades during the riot. He has spread Islamophobic conspiracy theories and tweeted out QAnon content. He pals around with white militias and prays to God to protect Confederate monuments. He once said women who have abortions should be charged with murder.
If he becomes Pennsylvania's next governor, he will almost certainly pressure lawmakers to change the state's election laws, attempt to give the Republican legislature the power to pick electors in a "contested" election, and appoint a Secretary of State who would refuse to certify the next presidential election, if won by a Democrat. (He has also already said he would not sign off on the certification, should it get that far.)
But it's his claim to a holy mission that is central to understanding Mastriano and the movement he represents.
If Mastriano wins, he will arguably become the most important politician in modern memory to win major office while running as a full-fledged Christian nationalist. Though he is currently trailing in the polls, he has not attempted to move to the center at all, as many of the Republican party's MAGA-heavy primary winners did.
To be clear, Mastriano has not described himself as a Christian nationalist (unlike Marjorie Taylor Greene, who recently adopted the term mostly as a way of owning the libs). But his entire campaign has been built around messages—sometimes coded, sometimes incredibly blunt—that urge his supporters to embrace an extreme and violent form of the ideology, which holds that the United States was founded as an explicitly Christian nation and should be reclaimed as such.
Lots of people want a more "Godly" country. But what distinguishes Christian nationalism from standard religious conservatism is its anti-democratic bent. Extreme adherents of Christian nationalism agitate for the government to officially collapse the barriers between the church and state, and to declare the U.S. a Christian nation—one that bases its laws and institutions on their particular conception of faith and that privileges Christians above all others.
More and more, for Christians who see a takeover of the state as a righteous mission, warfare is not just defensible but virtuous; it's how they justify violent, anti-democratic events like the Jan. 6 insurrection as holy campaigns for God.
Read the rest here.