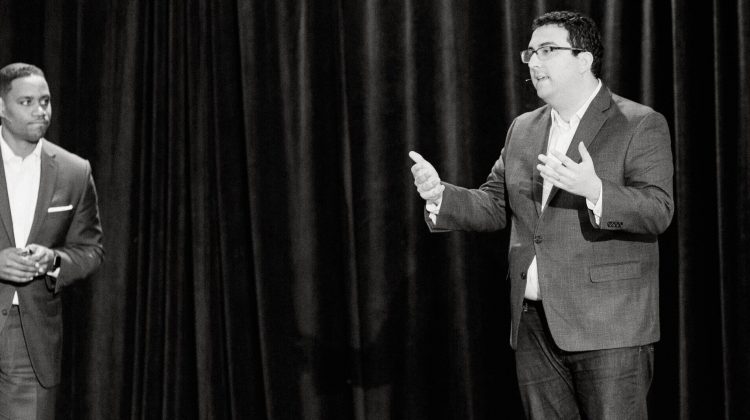 Here is Jon Ward of Yahoo news:
At 34 years old, Michael Wear has already been a faith adviser to an American president, written two books and developed a reputation as a thoughtful and connected leader in American politics and religion.
Wear is now launching an institution that will train Christians in public life to reject culture-war fights and to emphasize the public service aspect of politics.
Most Christian political organizations argue for politicians to take a position on a few issues of particular concern. Wear's new group, the Center for Christianity & Public Life (CCPL), will argue that leaders in politics and elsewhere should emphasize personal character and service to the least fortunate.
"For far too long the 'right' Christian politics has meant you hold the right position on a narrow set of issues. And you could be the worst kind of person, but as long as you had that position you could be advancing a Christian politics," Wear said in an interview with Yahoo News. "We think that has failed the country."
CCPL is launching Monday, having raised an initial round of $1 million, with hopes of increasing that figure to $6 million for the next three years.
While Wear wants his organization to engage in political debates over issues, the centerpiece of the organization's first year will be a fellowship program for a dozen individuals who are already civic sector leaders but are looking to apply their Christian faith more deeply to the way they live their lives, professionally and personally.
"We anticipate that participants in this program will range from postgrads to CEOs, and include individuals from various generational, racial and ethnic backgrounds," Wear said.
The fellowship will focus on "spiritual formation," he said, helping the leaders think more deeply about their faith and integrate it into every aspect of their lives more fully.
"Faithfulness is either for all of life, including politics, or it just doesn't make sense to people anymore. And it shouldn't," Wear said. "The answer isn't to try to muster up some new political platform that can be used to determine who's in and who's out. Again, that has been the problem."
Read the rest here.
Watch: