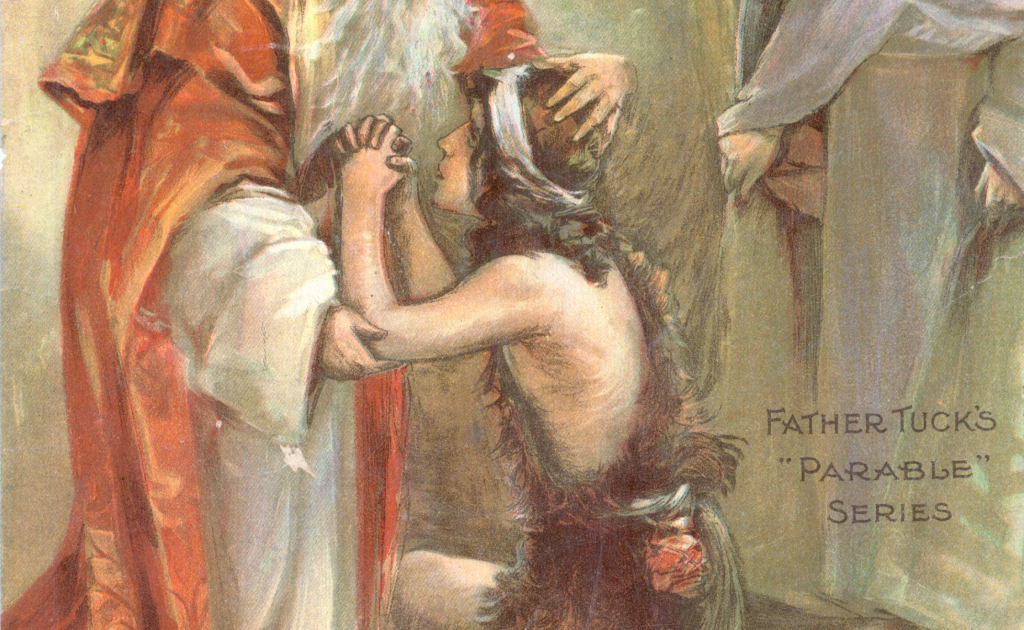 If there's a confession scholars need to make, it's this: We are not equal to the task
In his recent essay "Academic Holiness," Mark Schwehn calls readers back to a more robust discipline of objectivity than is permitted in our apparently postmodern times. He charges scholars, chasing relevance in the academy, with unintentionally encouraging the unreflective moral and intellectual relativity of their students. He then retrieves what he says is the earliest version of the "hermeneutics of suspicion," and caps his argument with a discussion of the late Thomas Haskell's famous depiction of objectivity. Schwehn sees objectivity as "academic holiness," to which he bonds, in "family resemblance," such notions as detachment, neutrality, and self-denial.
There is wisdom in Schwehn's advice for academics generally, but especially for Christians. Christians must indeed think twice before, as he says, "forging alliances with fashionable and sometimes dubious intellectual movements within the secular world." My concern, however, is where in the past, and with what habits, we find models.
There is more to ask about Schwehn's one-dimensional portrait of postmodernism, as well as his claim that early Christian scholars invented the "hermeneutics of suspicion." (Plato? Thucydides? the Stoics? Ecclesiastes? Tacitus?) But he pushes forward most of his chips when declaring that objectivity requires an aspiration to intellectual holiness. This is the academic version of the ascetic principle of denying what we desire in order to secure the greater riches of what is good and true. Of course, the value of such asceticism hinges on what we mean by "discipline" and self-denial—what commands our viewpoint of the good and true, and to what lengths we are willing to go to honor them.
By urging us to intellectual holiness, Schwehn suggests a state of disciplinary purity that makes no room for the mistakes, misjudgments, false trails, and silences to which historians fall prey in every turn of their research and explanation. By reaching for sacred language to describe our work, Schwehn, hoping to elevate and inspire, unintentionally creates impossible expectations that are exhibited more in failure than success. In my opinion, this kind of scholarly works-righteousness, if you will, is debilitating. It is divine mercy, not a self-denying ordinance, that makes possible the grace scholars need.
History is what humans do. We entrust ourselves to the very human task of listening to and understanding people of the past less for the sake of purity than for the sake of love, which requires us to listen, hear, report, and explain. The ascetic model does work, particularly in our mutual submission to the discipline of historical thinking in the company of other members of the "order," holding one another to the self-denying ordinances by which we are trained and that we commit ourselves to observing. But whatever self-control we succeed in displaying comes with the full, shared realization that we are but historians "for the working day." Accordingly, all our arguments will carry the marks of the various worlds through which we ourselves have passed. We do not need to hold ourselves and one another to something like purity. Besides, as Haskell himself argued, "objectivity is not neutrality": that would be an unnecessary, even impossible intellectual state. Ascetic self-denial is at best temporary. It permits us, once we've completed the historian's work, to trace out where we see our present selves and our concerns located in that past we've struggled so hard to restore, narrate, and explain.
For Christians, God through Jesus Christ imputes to humanity holiness, righteousness, even purity. That suggests, at least to me, that as historians we must look upon each other's work as imperfect attempts at obeying our disciplinary protocols. As Jesus told his disciples, "when you have done all that you were ordered to do, say, `We are worthless servants; we have done only what we ought to have done!'"
In the Christian tradition, God in the Incarnation submitted Himself to the limits, contingencies, even the apparent whims, of the human world. No sense of divine majesty, power, or glory lay protected as some of kind of sacred property. According to two Gospels, the resurrected Christ bore the scars of His murder. Our creaturely limits—which rarely if at all seem carefully distinguished from our impurity—could hardly hold such a God back from subjecting himself, for our sake, to such a world as ours. The sacred, the pure, the holy, the divine glory, refracted through the Cross, are found in God joining us across an infinite space while existing within the contingencies of created, frail, rebellious creatures like us.
Conceived and crafted on these terms, our histories might look more like acts of repentance, as well as reflections upon grace. If in doing history we, nodding to St. Paul, discover that which "is true, honest, just, pure, lovely, of good report," we will do so amid our weaknesses, not our strengths.
Mike Kugler teaches history at Northwestern College in Orange City, IA. He is the editor/author of Into the Jungle! A Boy's Comic Strip History of World War II (University Press of Mississippi, forthcoming). He is also an ordained Episcopal priest in the diocese of Iowa.