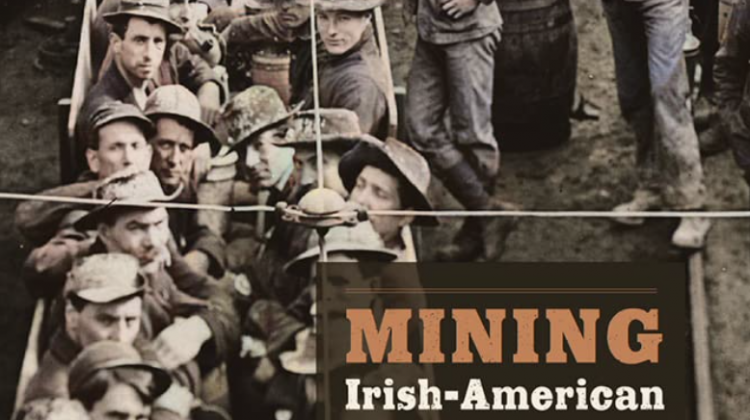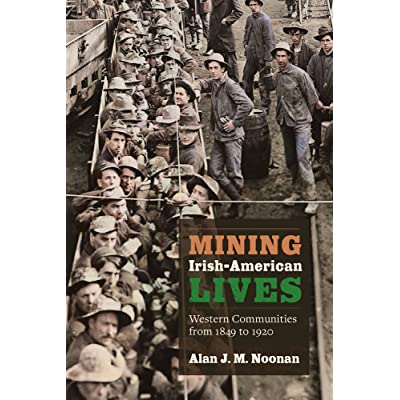 Alan J. M. Noonan is an independent historian. This interview is based on his new book, Mining Irish-American Lives: Western Communities from 1849-1920 (University Press of Colorado, 2022).
JF: What led you to write Mining Irish-American Lives?
AN: I have always been drawn to the forgotten voices of history. During my graduate research I discovered some fascinating primary source material, emigrant letters, private detective reports, hospital logbooks, internment records, and a host of other material referencing the lives of Irish men and women who came to the American West mining camps and towns and who, in turn, had a vast influence on the place, the other peoples, and the society that emerged. Mining Irish-American Lives is the result of my explorations of this hidden past—both my own exhaustive research and my determination to tell their unique and fascinating stories.
JF: In 2 sentences, what is the argument of Mining Irish-American Lives?
AN: Mining Irish-American Lives reveals that the Irish communities in the American West were much larger and more influential than hitherto suspected by historians. Irish emigrants' alliances and rivalries with different ethnic groups and businesses during this period influenced the course of labor relations and challenged preconceptions of who was American and what it meant to be American.
JF: Why do we need to read Mining Irish-American Lives?
AN: The creation of the "hyphenated" American identity was led by the Irish. In the nineteenth century, the formative battles for the Irish-American place in the United States occurred in the most archetypical nineteenth century US setting: the American West. In order to understand modern American ideas about citizenship, identity, and labor, we must understand the story of how these Irish-American communities found their place in the mining West and challenged the question of who can be American, and whether one could be something else simultaneously.
JF: Why and when did you become an American historian?
AN: My journey on the path to becoming an American historian stemmed from my training as a social and cultural historian. In my final year of undergrad, I did a research project on the life of Lafcadio Hearn during a seminar series titled "the Irish Diaspora." The unusual twists and bends in his life led him to become a major collector of Japanese myths and legends, and reading his Irish tinged Kwaidan and In Ghostly Japan left me interested in collecting stories of other figures who were, in a sense, out of their own place and time. As a doctoral student, I started to come across emigrant letters of the Irish in the American West and it set me on a path to try and understand the Irish emigrants' lives and identities, the lives and identities of those they encountered in the American West, and the society that emerged from the collisions between these varied groups.
JF: What is your next project?
AN: My time is divided between two projects currently, a public history workshop titled "From the Past to the Present," which enables teenagers in Cork to collect oral histories with the older generations in their locality, and a book tentatively titled Unearthing Traditions, which will be a history of songs, stories, and poems from the mining regions of the United States.
JF: Thanks, Alan!