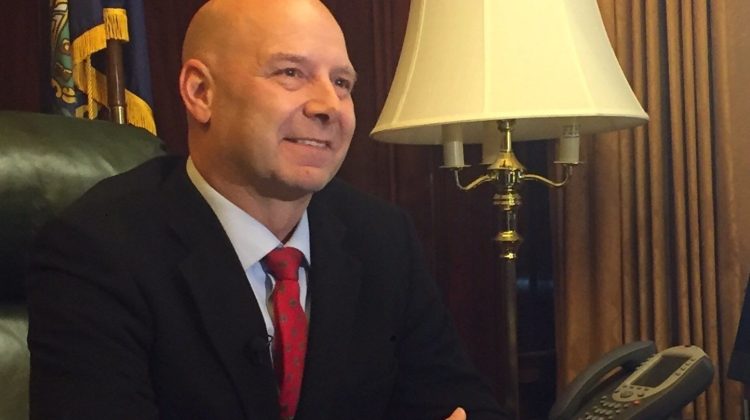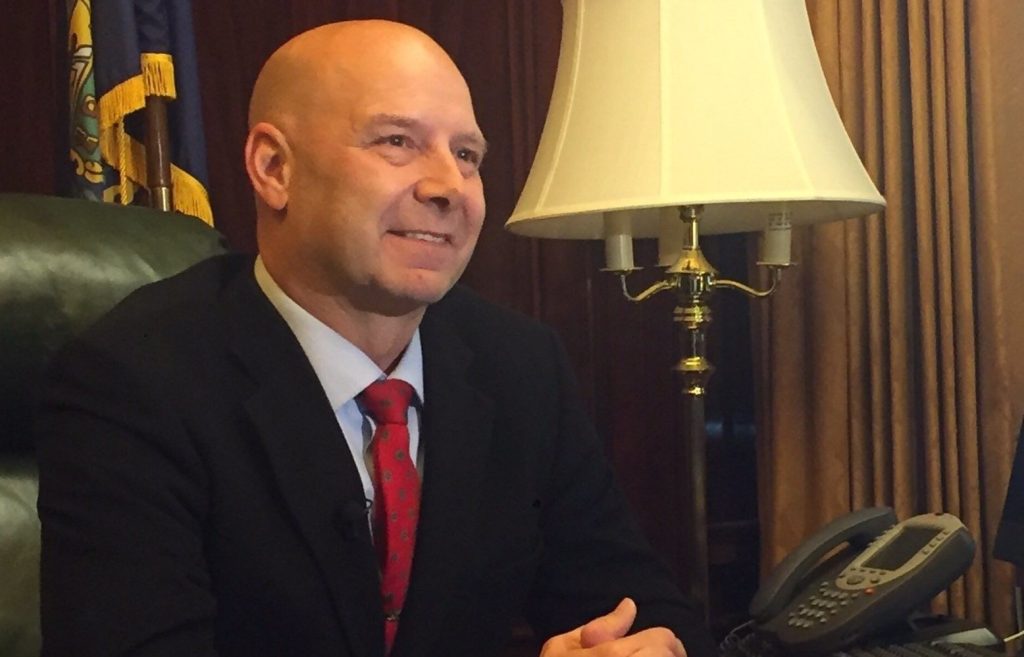 Well, it looks like Mastriano actually IS running for governor of Pennsylvania!
Some context on the ad.
Here we go:
Michael Sokolove has a nice overview of the Mastriano campaign today at The Atlantic.
A taste:
Mastriano's campaign is severely underfunded, and what had been a relatively slim margin in the polls has grown larger in recent weeks as his Democratic opponent, Josh Shapiro, the state's attorney general, has clobbered him on the airwaves. But the sheer fact that someone like Mastriano is a major-party nominee to lead the nation's fifth-largest state is alarming.
His appeal is clear. It's directed at people who do not want to be troubled by anything that would not have been among their concerns a couple of decades ago. The list is long: global warming, George Floyd and police shootings, COVID, gender fluidity. They don't want to be hassled and they don't want to be judged.
I have a friend who lives in central Pennsylvania, and before the event at the tavern I asked him about his neighbors who voted for Trump and support Mastriano. Democratic nominees carried the state six consecutive times beginning in 1992, always comfortably, before Trump won the state in 2016. What was the allure of these candidates, whom I could not imagine getting elected in Pennsylvania just a few years ago? His answer: "People are angry they can't be terrible anymore."
A state senator since 2019, Mastriano has denied that he is a Christian nationalist—or that he even knows what the term means. But his views align with a movement whose adherents believe that America is inherently a Christian nation and that its founding documents are divinely inspired.
A faculty photo from the Army War College in Carlisle, from 2013 or 2014, recently surfaced in which everyone is dressed in civilian clothing or contemporary military garb except for Mastriano—who is wearing a Confederate uniform.
A week before January 6, Mastriano gave the invocation at a Zoom gathering called "Global Prayer for Election Integrity": "God, I ask you to help us roll in these dark times," he said. "That we fear not the darkness, that we will seize our Esther and Gideon moments, that we will stand in the gap, and when you say, 'Who shall I send?' we will say, 'Send me.'"
Indeed, Mastriano chartered buses to the insurrection. He has claimed he was far from the action that day, but videos have shown him taking cellphone photos close to the violence.
Last September, Mastriano's extremism got him kicked out of the Republican caucus in Harrisburg and barred from its internal meetings—no small feat in a body that leans far to the right. He had fought with State Senate Republican leaders whom he accused of "stonewalling" his efforts to investigate the 2020 presidential election and to subpoena voting equipment and information on individual voters. To be clear, his colleagues were also election deniers, but he was too aggressive even for them.
During the Zoom, Mastriano had prayed for the electoral vote in Pennsylvania to be overturned, asking God to bless letters that Trump had asked him to send to Republican leaders and to "embold them to stand firm and disregard what happened … until we have an investigation." Part of his "election integrity" plan involves a proposal to make every voter in the state reregister—meaning that Pennsylvania would experience a moment in which it had zero eligible voters.
Mastriano's campaign for governor has paid $5,000 for consulting services to the social network Gab—a haven for anti-Semites and neo-Nazis. It is the platform that Robert Bowers, the accused shooter in the 2018 Tree of Life attack in Pittsburgh, posted on just before 11 people were murdered inside the synagogue. At one of Mastriano's recent rallies, a Texas evangelist who preceded Mastriano to the podium warmed up the crowd by asking them to swear an oath to "sweep down the hill to victory," as Union soldiers did at Gettysburg. (At least it was a reference to Union soldiers!) Everyone raised their right hand in the air.
Read the entire piece here.