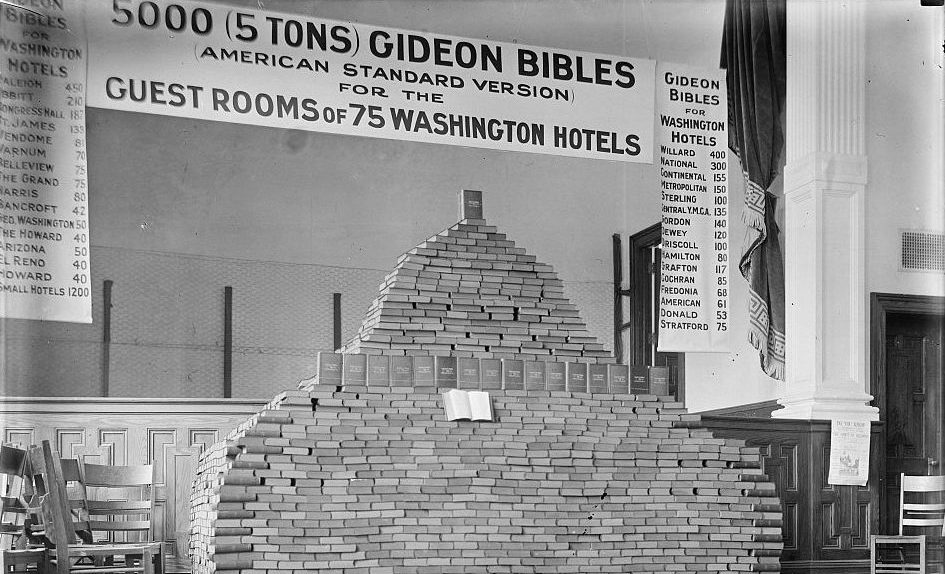 What is happening in Evangelical land?
The rise of evangelicalism in Argentina.
Evangelicals for Chris Jones in Arkansas.
Richard Cizik joins an interfaith panel on Christian nationalism.
Shane on the death penalty:
And Shane's forthcoming book:
Randall Balmer on the New Apostolic Reformation.
Peter Wehner talks about the crisis in evangelical churches today.
Are the culture wars going too far?
Franklin doing the Lord's work:
A Holland, Michigan bank headquarters will become a megachurch.
The congregations that make-up the Ohio megachurch The Chapel will go their independent ways.
The longest serving president of the Evangelical Council for Financial Accountability has died.
Is evangelicalism more of a political culture than a religion?
Russell Moore: Christian nationalism cannot save the world.
Was Adam Greenway an "unintentional interim" president at Southwestern Baptist Theological Seminary?
Blast from the past:
Some evangelicals love Joyce Meyer.
But what about politics in "progressive" churches?
An "amazing candidate":
A Christian nationalist internet?
Danny Gokey: From American Idol to Christian Right culture warrior.
Globalization is the new "tower of Babel":
John MacArthur calls the judgment of God down on California governor Gavin Newsom
But what if those "souls" don't end up in your political camp, Charlie?"
Sean Feucht believes the evangelical church was deceived during COVID-19.
The Trinity Broadcast Network will host a weekly news show from Jerusalem.
Tennessee governor Bill Lee calls for a day of fasting and prayer. Jack Hibbs approves:
How Joel Osteen spends his money.
Robert Jeffress on what Jesus would say if he gave a TED Talk. His new book is on the Sermon on the Mount:
Kevin Sorbo weighs-in:
Bret Barber: President of the Southern Baptist Convention.
Jenna Ellis criticizes Lizzo's weight and flute playing. Watch:
Lance Wallnau has a 7-point plan to take over America for Christ.
Richard Land has "read about" Christian nationalists, but he doesn't know any.
Al Mohler speaks at a pro-life rally in Frankfurt, KY:
Hagee's on America's "Christian founding":
Eric Metaxas continues his "the church today is giving-in to Hitler" tour:
October is "Holy Ghost Month."
A prayer walk at the Missouri Capitol.
James Robison, historian: