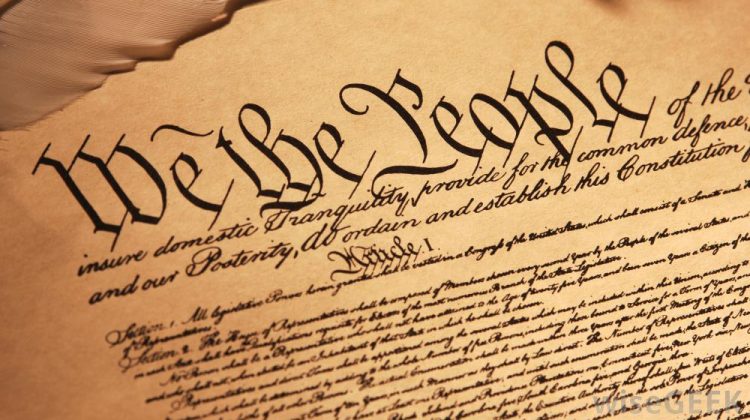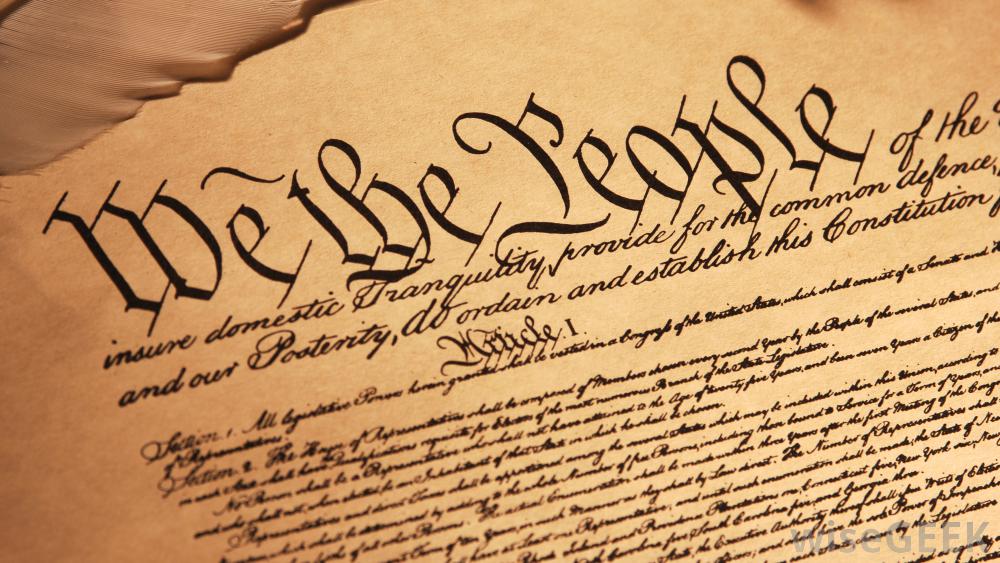 Writer A.J. Jacobs, the author of The Year of Living Biblically, spent one month trying to live by the Constitution "as strictly and literally as possible." And he did it in New York City no less! Here is a taste of his piece at The Guardian:
I recently discovered that if you walk around New York City while carrying a colonial-era musket, you get a lot of questions.
"You gonna shoot some redcoats?"
"Where's your well-regulated militia?"
"What the hell, man?"
Questions aside, a musket can come in handy. When I arrive at my local coffee shop at the same time as another customer, he tells me: "You go first. I'm not arguing with someone holding that thing."
Why am I carrying around a 1795 firearm? Well, it's because I'm deep into Project Constitution. I've pledged to live by the US constitution as strictly and literally as possible. I want to see what it's like to be the ultimate originalist.
I got the idea after the US supreme court's latest controversial term. As you might know, it's the most conservative court in decades. It overturned Roe v Wade, saying that the constitution does not guarantee a right to abortion. It bolstered gun rights and took power away from the Environmental Protection Agency.
This is, in large part, because several justices adhere to a philosophy called originalism in some form or another. The main gist of originalism is that we should follow the original meaning of the constitution as it was understood when it was first implemented in 1789 (or, if the decision involves one of the constitution's amendments, whenever that was ratified).
So I figured: what if we took this to its logical endpoint?
To be fair, there are many versions of originalism, and no originalist would go as far as I do. Originalists argue that the constitution doesn't require you to opt for muskets over modern guns. Instead, a good originalist takes the centuries-old principles of the constitution and applies them to the current day, using history and tradition as a guide. So the right to privacy, originally meant to stop the constable banging on your door, now applies to your smartphone.
Fair enough. But it seems to me – and many other observers – that the court's originalists can be pretty stingy when it comes to updating, especially if it involves women's rights, gay rights or environmental regulations. "One of the dangers of originalism is that the people who practise it can easily get too frozen in history, and I think that's what some members of the court did this term," says Glenn Smith, a constitutional law professor at California Western School of Law. "They've let their hidebound sense of history overcome a reasonable originalist approach."
More than that, originalism can be wildly inconsistent. Sometimes a certain constitutional right is interpreted as narrowly as possible – Clarence Thomas, the most hardcore originalist on the current supreme court, doesn't believe the "liberty" recognised in the 14th amendment can expand to include gay marriage, since the drafters never conceived of gay marriage. Other times, a right can be stretched to the breaking point. Most originalists say the "right to bear arms" covers muskets as well as AR-15 semi-automatic rifles, even though they are arguably vastly different.
So what if I try to be consistent? What if I always apply the narrowest interpretation, avoiding the hubris of assuming I know what the country's founding fathers would have thought? What if I adhere to the strictest version of what was written in 1789 – or, in the case of the later amendments, what was written in 1791 or the 1870s? After all, I want to be prepared in case originalism gets even more extreme.
"My Month of Living Constitutionally" led me on a weird, enlightening and often deeply awkward journey. I handed out pamphlets, I fetched my own water, I annoyed my wife.
Here is the tale.
As a journalist, I've always been grateful to the founding fathers for the right to free speech. But I've learned the 18th-century idea of free speech was startlingly different from today's – both in how we communicate and in what is allowed.
First, there's the method I use to express free speech: Twitter. Fortunately for the founding fathers, theirs was a world of paper and ink. It seems to me Twitter is like the AR-15 of speech. It's another animal altogether. To be safe, I decide to stick to the 18th-century version of Twitter: pamphlets.
I order a quill pen and parchment paper, and scratch out a dozen analogue "tweets", one on each piece of yellowed paper.
I go to midtown Manhattan to hand out my mini-pamphlets. It's harder than I thought. Most people skilfully avoid my gaze, looking at the pavement, the skyline, anywhere but my face.
Read the rest (with pictures!) here.