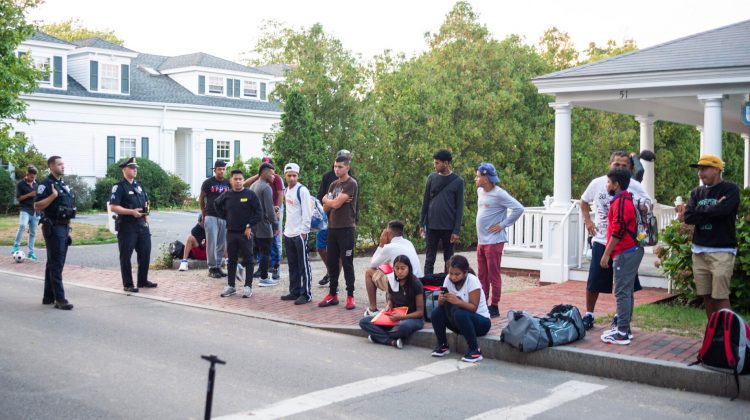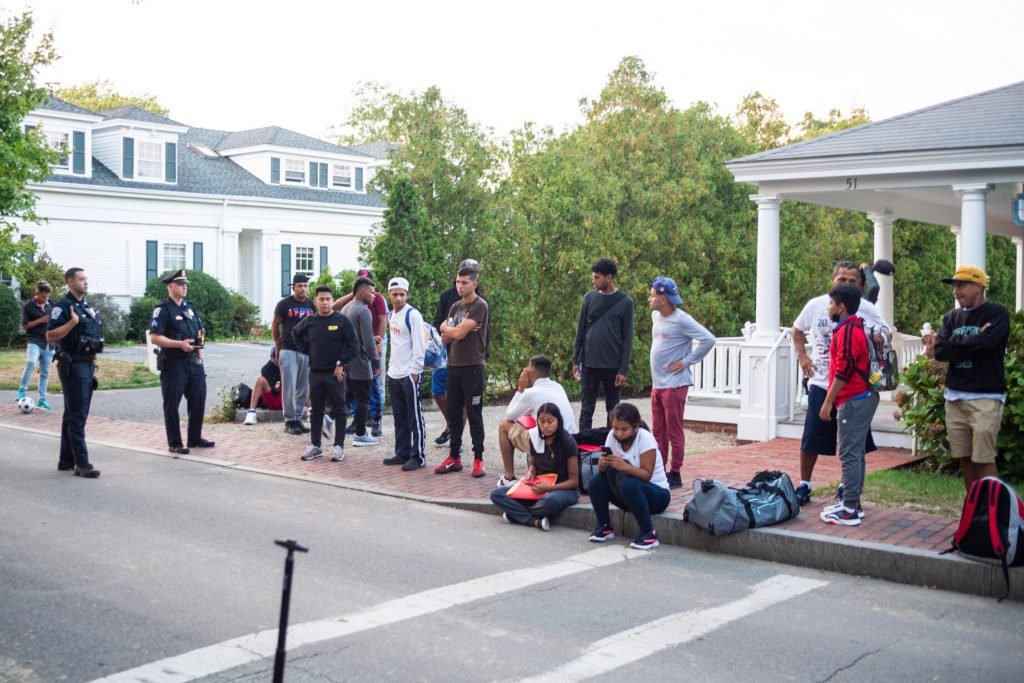 Peter Smith of the Associated Press reported on this last month. I must have missed his piece. If you are not familiar with my reference to DeSantis's "Martha's Vineyard stunt" get up to speed here.
Here are some quotes from Smith's piece:
"Playing political games scores points — and the hypocrisy of the current immigration system is easy to point out," Ed Stetzer, a professor, dean and executive director of the Wheaton College Billy Graham Center in Illinois, said in a statement…However, it does not solve the actual problems. … Let's fix the system," he added, "and stop turning people into pawns of political one-upmanship."…
But the Rev. Robert Jeffress, senior pastor at First Baptist Church of Dallas and a prominent supporter of former President Donald Trump, who imposed restrictive immigration policies during his term, backed the transports.
"Government officials who refuse to fulfill their biblical responsibility to protect our borders should be made to feel the effects of their lawless policies," Jeffress said via email.
"Busing illegal migrants to Washington D.C. or Martha's Vineyard is not exactly the same as sending them to Siberia," he continued. "Most Americans would love the opportunity to visit either destination"…
Brent Leatherwood, president of the Southern Baptist Convention's public policy agency, the Ethics and Religious Liberty Commission, said such actions "seem to be more about public relations."
"We have called long for strengthened border protections and at the same time (for) folks who are coming into this country to be treated in a way that respects the imago dei (image of God)," he said.
Most Americans, including Southern Baptists, "want a solution to our broken immigration system," Leatherwood added. "Let's cut down on some of these actions and instead come to the table and figure out a solution that actually respects human dignity."
Joshua Manning, pastor of the ethnically diverse Community Baptist Church in Noel, Missouri, a town of 1,800 with a large immigrant population, agreed that the transports are the wrong way to highlight a real problem.
"You shouldn't be loading people up and treating them as political props — that's dehumanizing," Manning said.
Read the entire piece here.
Nick Pruitt, a historian at Eastern Nazarene University, offers some historical perspective here.