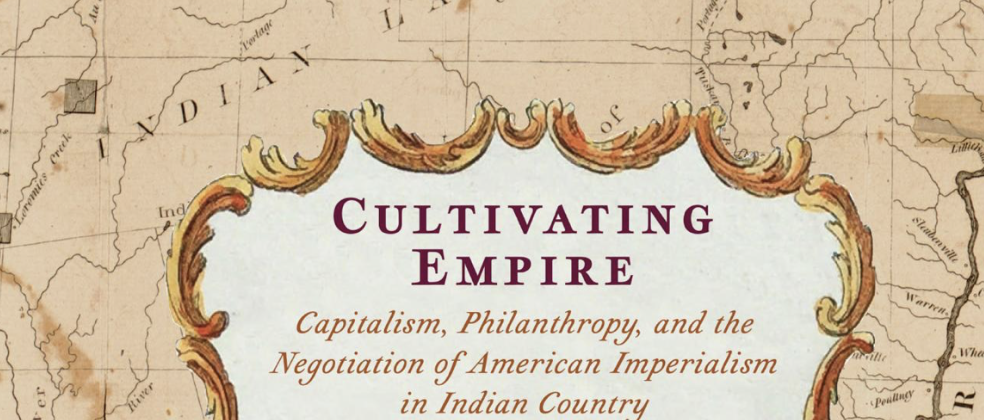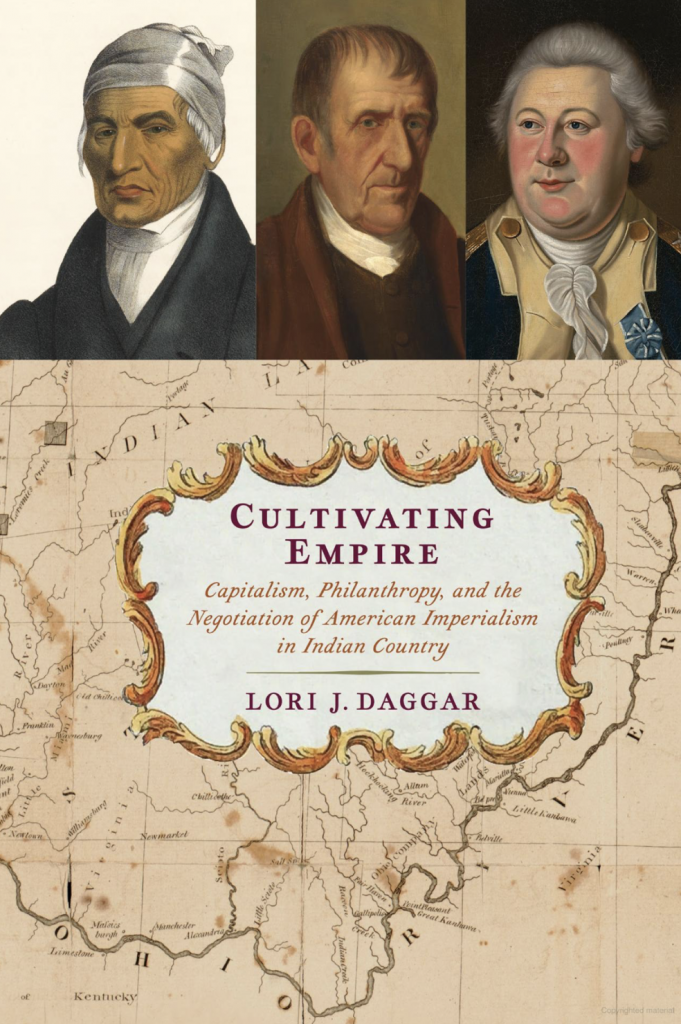 Lori J. Daggar is Associate Professor of History at Ursinus College. This interview is based on her new book, Cultivating Empire: Capitalism, Philanthropy, and the Negotiation of American Imperialism in Indian Country (University of Pennsylvania Press, 2022).
JF: What led you to write Cultivating Empire?
LD: Originally, I began the project with interests in Euro-American-Native relations and religion. But then, as I suspect often happens, I went into the archive and that shifted my thinking: I found a money trail that highlighted the fact that the U.S. federal government subsidized colonizing work in Indian Country by offering financial support for civilizing missions and by setting aside funds for the construction of agricultural mission infrastructure—items like mills, buildings, etc. for the teaching of Euro-American practices of agriculture. As a result, the project became much more about tracing how the history of capitalism, American empire, and Indigenous survivance (Native peoples' ongoing presence, resistance, and thriving) were and are intertwined.
JF: In 2 sentences, what is the argument of Cultivating Empire?
LD: Cultivating Empire argues that tracing the history of the U.S. Civilization Plan and civilizing mission work in Indian Country reveals how the U.S. empire and American capitalism grew together and shaped one another in North America, even as that empire also borrowed from earlier imperial precedents. It shows how Native peoples left their mark on the development of both—all while also experiencing violence and dispossession and working to ensure that their people would survive.
JF: Why do we need to read Cultivating Empire?
LD: First, Cultivating Empire updates older U.S. Indian policy histories by thinking with the work of scholars in African American and Native American studies as well as historians who have centered Native peoples in histories of North America more generally. In doing so, it highlights the contingencies and power dynamics that marked both the development of the early United States and the persistence of Native nations, and it demonstrates how Indigenous dispossession, American empire, and the development of the U.S. economy went hand in hand. Second, by centering Indigenous nations' sovereignty, politics, and diplomacy (and thus thinking with a framework of international relations), the book shows that the United States was an empire from the beginning, and that terms like "westward expansion" obscure both the violent process of dispossession as well as the ideas, work, and technologies that were the foundation of U.S. imperialism in North America and beyond.
JF: Why and when did you become an American historian?
LD: I became a historian because, at a fundamental level, I'm interested in learning about other people. I became a historian of early North America, specifically, after taking courses on early America and Native America in college. While I've always loved history, I disliked early American history before taking those classes—and it was because my early American history education in K-12 focused again and again on the same people (e.g. the "founding fathers"). Learning in college that there was much more to the story sparked my interest and made me realize just how much historians—and school curriculums—make choices about who and what to center in their histories. Those classes also made me realize how important it is to hold the past and present together in my mind—to understand that we can't think about one without the other. Once I learned those lessons, I was hooked.
JF: What is your next project?
LD: My next project examines a series of moments to trace how Native peoples experienced and contributed to the ideas and politics of the Age of Revolutions in North America and the Atlantic world.
JF: Thanks, Lori!