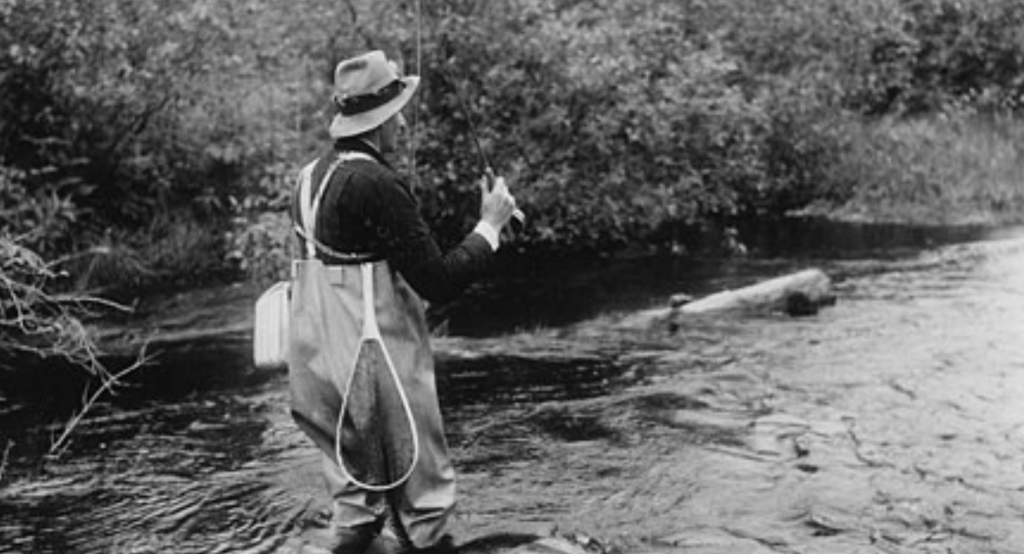 Water sings. You can, too!
I. Fall in love with moving water.
a. All its moods and iterations. Ripples, riffles, rills, falls, eddies. Murky, milky, chalky, clear. Flood stage. Drought. 
b. Remember: The water moves when you aren't standing on the creek bank.
i. Obviously. Of course. But think about it again.
ii. That is to say, this is not your water. 
II. Learn rocks. 
a. What is sandstone? What is limestone? What is granite? Why? 
b. All the rocks in a trout stream—billions—were all once one enormous rock. 
i. A giant with eternity on his hands could never rejoin them like a jigsaw puzzle because time has sanded away the tabs of the pieces. 
ii. Simple observation will show you that some rocks (billions of them. Trillions, maybe. Gazillions?) are the size of houses. Some are smaller than BBs. 
iii. Even so. They're still one thing. 
III. Mindful, ever mindful, of venomous snakes. 
a. Not all snakes are venomous. 
b. Some are.
c. Sometimes it's the non-venomous snake that bites. 
IV. Do not bring music.
a. The water (and its environs) is, of course, its own symphony. 
b. The breeze will pitch butterflies into a rock wall with a chorus of rhythmic clicks. 
i. Listen to the breeze laugh at its deed, the bastard. 
ii. Listen to the silence as the butterflies open their wings again to fly. 
V. At some point a lady with a dog the size of a polar bear, and just as white, will descend from the trail to capture your section of the creek. 
a. RAGE. 
b. See I.b.ii. 
VI. Last: catch the trout. (This is the easy part.)
Paul Luikart is the author of the short story collections Animal Heart (Hyperborea Publishing, 2016), Brief Instructions (Ghostbird Press, 2017), Metropolia (Ghostbird Press, 2021) and The Museum of Heartache (Pski's Porch Publishing, 2021.) He serves as an adjunct professor of fiction writing at Covenant College in Lookout Mountain, Georgia and lives in Chattanooga, Tennessee.