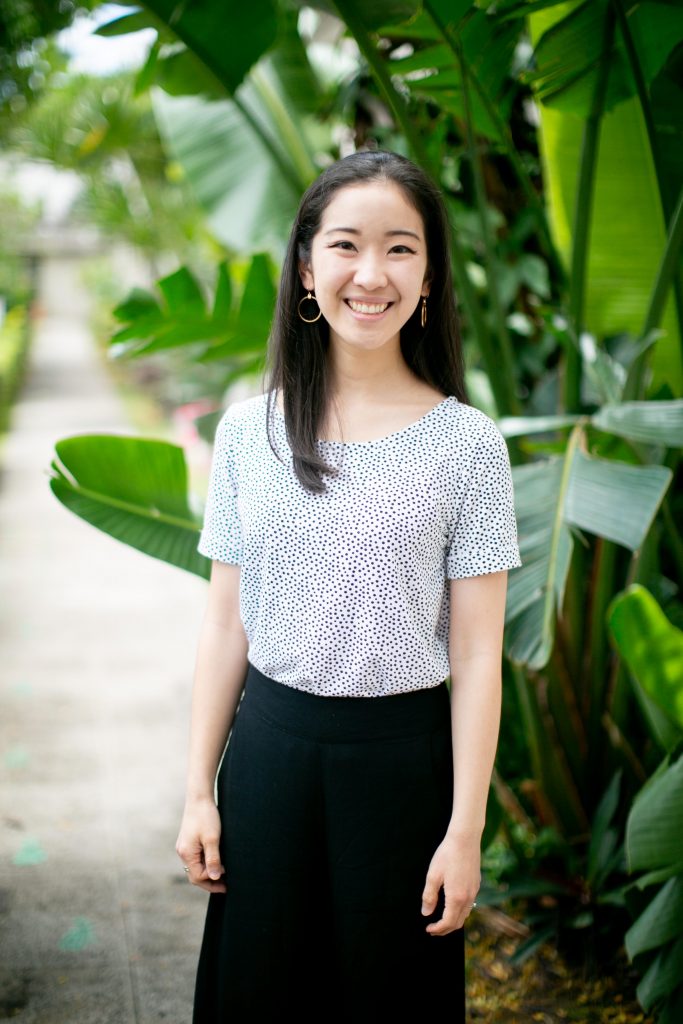 Congratulations!
Here is the press release:
NEW YORK, NY (September 27, 2022) –The Gilder Lehrman Institute of American History announced today that Misha Matsumoto Yee, a history teacher at St. Andrew's Schools in Honolulu, Hawaii, has been named the 2022 National History Teacher of the Year.
Matsumoto Yee rose to the top of a competitive pool—parents, students, teachers, and administrators nationwide nominated 6,008 teachers for the History Teacher of the Year Award in 2022.
She will be honored on Tuesday, October 18 at a ceremony in New York City, which will also be livestreamed beginning at 5 p.m. ET.
Marc Morial, president of the National Urban League, will present the National History Teacher of the Year award and a prize of $10,000. The presentation will include a video, created by HISTORY®, showcasing Misha Matsumoto Yee. In addition, past winners will speak about the impact of this prestigious award.
Matsumoto Yee received her Master of Arts in American History from the University of Hawaiʻi at Mānoa and is currently the Upper School Social Science Department Chair at St. Andrew's Schools – The Priory, an all-girls K–12 program with a college preparatory school. She teaches AP US History, AP Government and Politics, US History, US Government, World Cultures and Religions, and electives including Independent Inquiry (a research writing course) and a Model United Nations class. She helped to create the Global Leadership criteria at St. Andrew's Schools.
Matsumoto Yee prepared students to attend the American Judicature Society (AJS) National Conference in December 2021, where St. Andrew's Schools was the only high school in attendance. She has served as a reader for the College Board's AP US History Exam since 2018. She also presented at the Hawai'i Council for the Humanities' Democracy and the Informed Citizen workshop in 2018; her presentation integrated the use of comic books as primary sources in the American history curriculum.
The Priory Upper School principal, Nichole Field, says, "Misha is a dedicated, talented, creative and seasoned social studies teacher of middle and high school United States history and government. She has a gift for gently pulling the very best from her students. This stems from her high standards, genuine kindness and compassion for the experience of learners, belief in the capability of young learners, and her capacity to personalize learning experiences for each student. She is one of the finest teachers I have observed in my career."
"In her classroom, Misha Matsumoto Yee inspires meaningful dialogue that provides worldly context and a path to leadership for our girls," reflects Head of School Dr. Ruth Fletcher.
"Ms. Matsumoto is incredibly dedicated to her teaching, and her effort is visible in every lesson," says Priory senior Elena Hollenbeak. "Students can guarantee that when they step into her classroom, they will be leaving with a new love for learning every time!"
Matsumoto Yee has been an advocate for her students to understand their constitutional rights and civic responsibilities through the 2022 Ninth Circuit Court Essay Competition. One first place student in the US District Court for the District of Hawaii went forward to the Ninth Circuit Court's national competition. Her AP United States Government and Politics students swept this year's Senior Historical Paper Division at the Honolulu District Hawaii History Day Competition.
"It was a surprise and an honor to have been named the National History Teacher of the Year," says Matsumoto Yee. "The Priory students, with their enthusiasm and curiosity, motivate me every day. I share this honor with them and with my colleagues, all of whom have a love of teaching that translates to a profoundly rich learning experience for our students, preparing them to engage with purpose as young leaders."
She continues: "I enjoy witnessing students see themselves represented in their nation's history. Through learning about groups and communities they identify with, they become passionate learners and understand the importance of learning history."
Gilder Lehrman Institute President James Basker states, "We are proud to be honoring Misha Matsumoto Yee not only for her dedicated and impactful work with her students in Hawaii, but for modeling the highest standards of service and leadership in her profession. She is proof that teachers are indeed the lifeblood of the system, and we are all forever indebted to them."
Engaging and inspiring students in American history education has never been more critical. As the 2022 National History Teacher of the Year, Misha Matsumoto Yee will serve as an important ambassador for the teaching community and a spokesperson and a thought leader on the importance of high-quality American history education for all, particularly students from underserved communities.
About the History Teacher of the Year Award
Inaugurated in 2004, the History Teacher of the Year Award highlights the importance of history education by honoring exceptional American history teachers from elementary through high school. The award honors one K−12 teacher from each state, the District of Columbia, Department of Defense schools, and US Territories. Winners of the state awards receive $1,000 and an archive of Gilder Lehrman books and resources for their school library, and become finalists for the national award.
Nominations for the 2022 History Teacher of the Year awards are now open. Students, parents, colleagues, and supervisors may nominate K−12 teachers for the award at gilderlehrman.org/nhtoy.
About the Gilder Lehrman Institute of American History
Founded in 1994 by Richard Gilder and Lewis E. Lehrman, visionaries and lifelong supporters of American history education, the Gilder Lehrman Institute of American History is the leading nonprofit organization dedicated to K–12 history education while also serving the general public. The Institute's mission is to promote the knowledge and understanding of American history through educational programs and resources.
At the Institute's core is the Gilder Lehrman Collection, one of the great archives in American history. Drawing on the 85,000 documents in the Gilder Lehrman Collection and an extensive network of eminent historians, the Institute provides teachers, students, and the general public with direct access to unique primary source materials.
As a 501(c)(3) nonprofit public charity, the Gilder Lehrman Institute of American History is supported through the generosity of individuals, corporations, and foundations. The Institute's programs have been recognized by awards from the White House, the National Endowment for the Humanities, the Organization of American Historians, the Council of Independent Colleges, and the Daughters of the American Revolution.