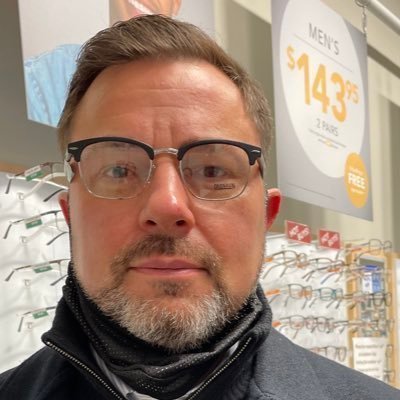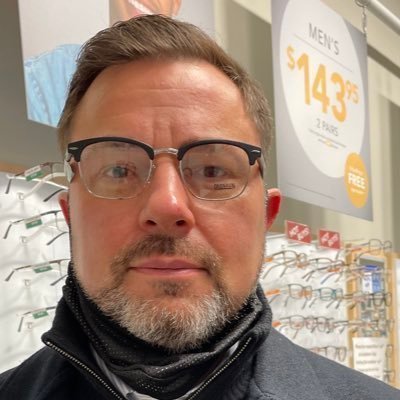 Between 1998 and 2014 literary scholar William Pannapacker wrote a regular The Chronicle of Higher Education. Most of these columns were written under the pen name Thomas H. Benton. Pannapacker wrote about the liberal arts and humanities, the digital humanities, the academic job market, and the literary profession. He taught at Hope College in Holland, Michigan.
I was a fan of his work and often blogged about. In February 2009 he warned against pursuing graduate school in the humanities. In May 2009, Pannapacker wrote about a sense of place and his work at a small liberal arts college. In October 2009, he reflected on his rise to the middle class. In December 2009, he gave us the straight scoop on the annual meeting of the Modern Language Association. In 2013, during the digital humanities craze, he had some good thoughts and wondered if the bubble might burst.
I finally met Pannapacker when he came to Messiah College in 2013 to give a lecture on the digital humanities.
Today I learned that Pannapacker left his endowed chair at Hope College in 2021 and, in fact, left college teaching altogether. Here is a taste of his latest piece at The Chronicle:
A year ago I wrote about my decision to leave academe and a tenured, endowed position to try something else. I had what would be considered a very successful faculty career — with more than 200 publications and $2.3 million in grants — but felt increasingly unhappy in a job that was extremely hard to get.
Perhaps I could have found joy in securing more grants and leading new projects, but being a professor also meant writing about literature for a shrinking audience of specialists, and a dwindling number of students, while occupying a position that could pay the salaries of at least two junior faculty members with fresh training and new ideas. Sometimes you just know that it's time to move on: You can use tenure to hang on to your privileges, making little use of them — if not doing actual harm — or you can take a leap of faith into the unfamiliar.
I chose to leap. I concluded my academic career without another job in hand. Some colleagues said I was making a terrible mistake; that I was too young to retire, at age 53. And there were times over the course of this past, difficult year when I worried they might be right.
And this:
I had to learn, again, how to start over. It took nearly a year, but I eventually found a new position — with help from counselors who have walked a similar path (especially Paula Chambers, founder of a career-planning website called The Versatile Ph.D, and Chris Caterine, author of a 2020 book, Leaving Academia: A Practical Guide).
Complete rebranding was required: Here is the new me. That meant trimming down my bloated CV to a lean two pages. All those publications and presentations over which I had agonized for decades — "poof," reduced to one sentence. The Harvard doctorate: buried at the bottom, just above "Memberships."
What's left: quantifiable accomplishments and deliverables, specifically keyworded to the jobs for which I was applying. Instead of three pages, my cover letter was just one, directly identifying the relevant skills and experiences I would bring to the position.
Ultimately, this transition meant accepting that no one outside of academe understands — or cares — about its obscure markers of status and accomplishment. Once I let go of that, opportunities began to appear, although they were different from what I expected.
Where I landed. Eventually I ended up where I began my education, almost 50 years ago: at an urban, Roman Catholic middle school. I am now a development officer for Chicago Jesuit Academy, an 11-month, extended-day, full-scholarship institution that serves students of color primarily from the west side of Chicago, a region of enormous historical disinvestment and racist housing policies. The Jesuits have sponsored it as one of their "Nativity Schools," but it does not aim to convert students, most of whom are not Catholic.
The academy supports its alumni through high school and postsecondary education, until they are 25 and established in stable careers. For a relatively young school, its outcomes are extraordinary. My role will be to find support for those students, possibly using my experience with foundations and multi-institutional collaborations. In many ways, this position is a homecoming and an opportunity to give back to the parochial schools that launched me into a life that I could not have imagined from where I started, born in Camden, N.J., and raised in Lower Northeast Philadelphia.
Read the entire piece here.
Good luck, William!