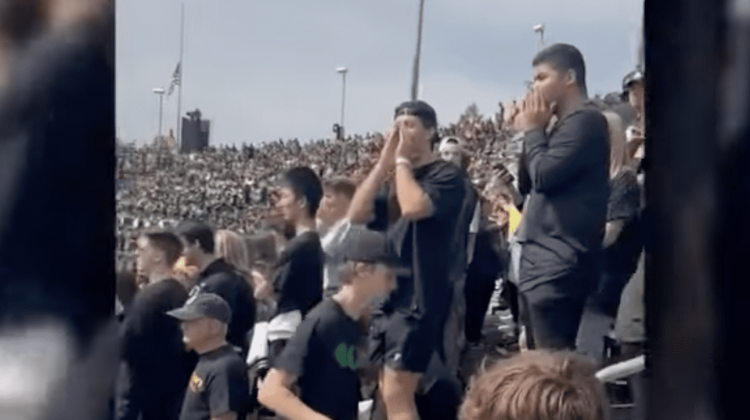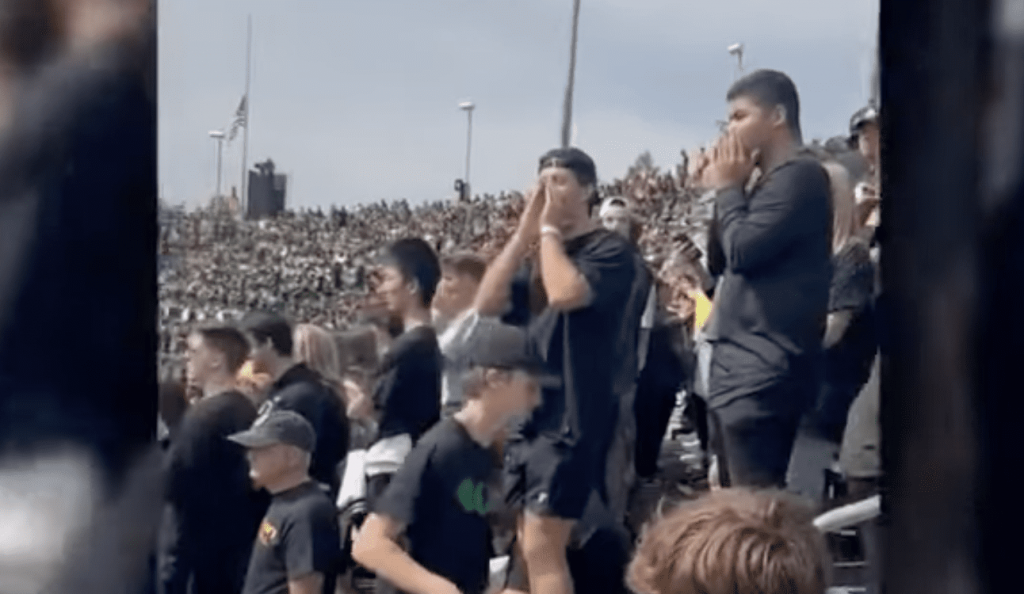 If you missed this story you can get up to speed by watching this video.
Here is historian Matthew Bowman, the Howard H. Hunter Chair of Mormon Studies at Claremont Graduate University:
How did we get to the point in which fans seated in the student section at the University of Oregon's Autzen Stadium in Eugene chanted "F— the Mormons" while their football team soundly defeated Brigham Young University on Saturday?
More precisely, how did we get to the point where the BYU graduate who captured the chant on video could tell a reporter that she was disappointed, though not necessarily surprised because "you don't make fun of a lot of religions, but Mormons are free game"?
The next day, University of Oregon officials apologized, calling the chant "offensive and disgraceful." But that those students did not seem to feel the same way struck me, both as a historian of religion in the United States and a member of the Church of Jesus Christ of Latter-day Saints. The arc of the church's history, from an object of fear and confusion in the 19th century, to hard-won respectability by the mid-20th century, to "free game" today, tells us a great deal about the church itself, but also about the place of religion in the United States.
Joseph Smith began telling his family that he was receiving revelations in the 1820s. After publishing the Book of Mormon in 1829, he claimed the mantle of a prophet and founded the church in 1830. Until his assassination at the hands of a mob in 1844, he led the church across the country and toward ever-more-countercultural practices and beliefs. The practice of polygamy is the best known of these, but the church also experimented with economic communalism for decades.
After Smith's death, thousands of members of the LDS church fled west under the leadership of Brigham Young, eventually finding relative safety in the Utah territory in 1847. For decades afterward, the territory was casually theocratic, as church leaders selected the candidates in virtually every election.
But from the 1880s through the 1910s, through a combination of sustained prosecutions, confiscation of property and bad publicity, Congress beat much of the countercultural impulse out of the church. LDS leaders enacted a concerted, mostly successful effort to drive polygamists out of their church. They instructed members to embrace conventional U.S. politics. LDS businessmen reached out across the country, and LDS students enrolled at universities nationwide.
Read the rest at The Washington Post.