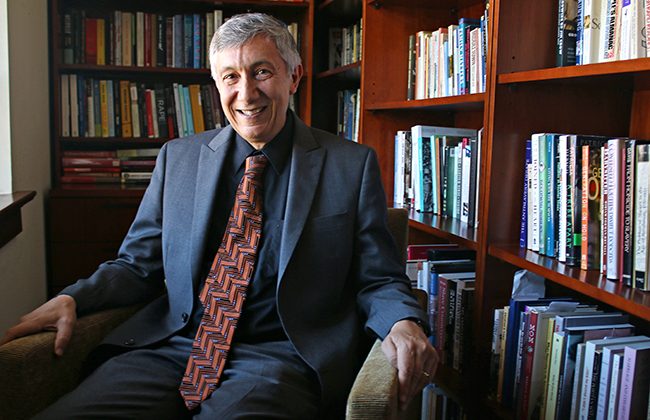 A thoughtful piece from a veteran American historian. Here is the University of Houston's Steven Mintz at Inside Higher Ed:
No one owns history. The key question in evaluating any historical work, whether by a professional or a nonspecialist, is quality and method: whether the author is willing to "abide by historical rules of evidence and interpretation." Unlike scholarship in the natural or social sciences, history books are primarily works of reconstruction, interpretation and provocation that depend on factual accuracy while recognizing that the facts themselves are contingent and contested and demand interpretation and analysis.
In an online posting entitled "Why Are Popular History Books Popular?" Liz Covert, the digital projects editor for the Omohundro Institute of Early American History and Culture, provides three answers to that question:
Popular history foregrounds people.
Popular history uses plain, evocative language.
Popular history makes judgment calls.
All true, but I'd go a bit further: popular history eschews jargon and political correctness. It dwells on big issues and themes rather than arcane historiographical disputes. Such works also "integrate analysis into their selection of material, chapter structure and word choices."
Above all, such works use all the basic, time-honored techniques of storytelling. These include the quest, the personal journey, the mystery, the drama, the tragedy. Effective works of popular history contain a gripping narrative that features colorful characters and that contains moments of drama, tension, irony, humor and heartbreak. The best popular histories deploy the same elements that make novels great or plays powerful: protagonists and antagonists that readers can identify with, vivid scene settings, conflicting perspectives and points of view, opposing objectives, rising and falling action, human complexity (with recognizable needs, strengths and weaknesses), and a riveting climax and an enthralling denouement.
In a few weeks, my department will hold a retreat to try to imagine our unit in 2040. I, for one, can't begin to imagine what the history profession will look like then and how the department will adapt. But I do understand that the future of my discipline will depend on our ability to connect to a broad audience. Given the steep decline in history majors nationwide, just half what it was a decade ago, my department will have to ask how it can best sustain interest in history—especially as survey courses migrate to high schools as part of the drift toward early-college/dual-degree programs.
I drafted a list of questions that might help guide discussion. However, to each these questions, my personal answer is straightforward: "I have no idea."
What will be our chronological, geographical and topical coverage?
How should the department balance its undergraduate, master's and doctoral programs?
Will the department become more interdisciplinary or more aligned with the professional schools (especially business, communication, engineering, law and medicine)?
Will the department focus largely on the campus or become more involved in outreach, for example, to high schools or adult learners? Will it make use of digital technology to undertake many more collaborations with other campuses?
Will its pedagogy change radically, with much more emphasis on active, experiential and technologically enhanced learning and mentored research or will it remain lecture and discussion centered?
The only prediction that I would make with any confidence is that it's likely that my future counterparts' performance will be monitored more closely, their autonomy will be more constrained and the institution's expectations about faculty responsibilities and student outcomes will be much more specific. In other words, the degree of freedom, independence and self-direction, as well as the lack of accountability that define my job today, will likely erode.
Yet even if my crystal ball is foggy, I do believe that:
The desire to connect to and learn from the past will persist.
Future students will want a history that is more inclusive and encompassing.
The greatest challenge facing my field is to convince the public in general and undergraduates in particular that we need a history that doesn't begin in 1900 or 1800 or even 1500, but extends much further backward in time.
History's tasks are multiple: to recover a vanished past; expose the dynamics of social and cultural change; speak to issues of causation, determinism, free will, inevitability and accident not in the abstract but in terms of real-life circumstances; and reveal human nature and creativity and the propensity for goodness and evil in their full complexity. Whatever the future brings, societies will need genuine history, not just the memorializing or commemorating of a fictive past.
But if professional historians are to convince the next generation that history is indeed meaningful, they have much to learn from the current generation of so-called popularizers and amateurs who can show us how to bring the past to life without forfeiting accuracy and complexity.
Read the entire piece here.