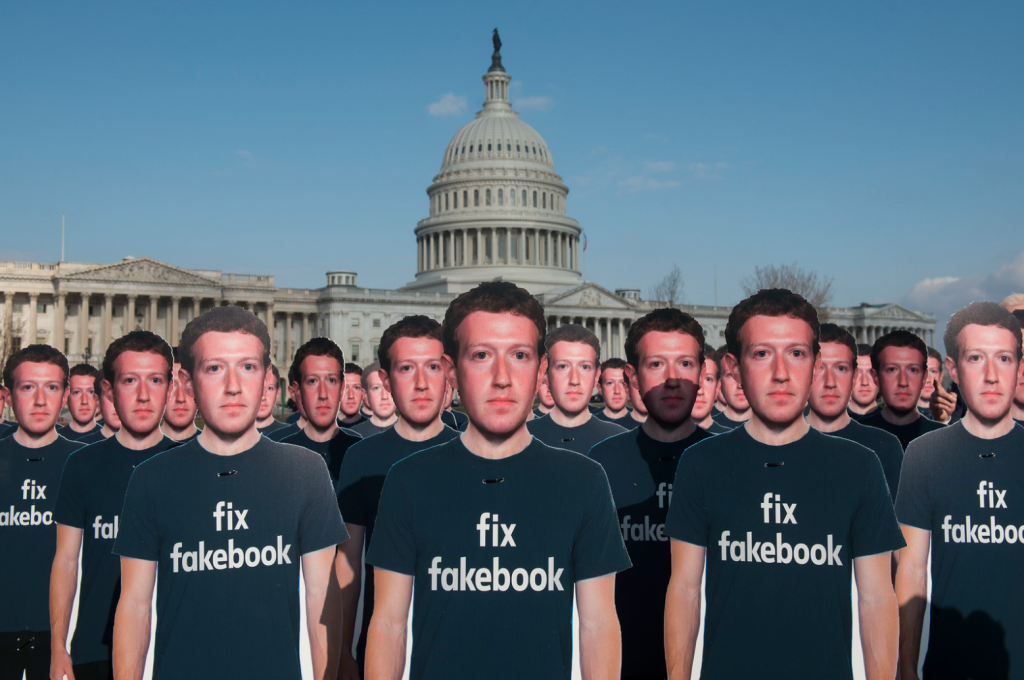 Mea culpas from the tech industry are only a start
Four different colleagues sent me the link to Ezra Klein's recent op-ed "I Didn't Want It to Be True, but the Medium Really Is the Message." It opens with the confession that he is ten years late in reading Nicholas Carr's The Shallows. Klein admits that back in 2011 he loved the internet so much he wasn't ready for Carr's lament on how the internet was impoverishing our lives. But now? He gets it.
Given how much influence a figure like Ezra Klein possesses, it is gratifying to know that a whole lot more people might now be curious about Marshall McLuhan and Neil Postman's contention that the medium of digital technology—the way as a medium it amplifies and privileges particular ways of experiencing and expressing the world—is powerfully forming us individually and as a people.
Interestingly enough, a few weeks earlier New York Times columnist Farhad Manjoo admitted that he had been "wrong" about Facebook. He confessed to relentlessly mocking those who were resistant to joining Facebook and reports that he now cringes at his former techno-boosterism. In fact, he views himself as guilty of "a failure to seriously consider the implications of an invention as it becomes entrenched in society; a deep trust in networks, in the idea that allowing people to more freely associate would redound mainly to the good of society; and too much affection for the culture of Silicon Valley and the idea that the people who created a certain thing must have some clue about what to do with it."
Such litanies of confession are heartening. Industry leaders and tech writers have been so breathlessly optimistic about the internet that it has been taboo to be a naysayer. To express concern about the unfettered deception, aggression, and trolling, or to worry out loud about the psychological effects of regular digital use on young people, has been to invite dismissal as a Luddite—or worse, being accused of sounding like the Unabomber.
With academics, writers, and journalists joining the chorus of digital enthusiasm by writing about online altruism and unprecedented acts of generosity in cyberspace, we honestly came to believe that we could crowdsource our way towards a better world and that it didn't make sense to spend time dwelling on the possible risks we were courting in the process. We really started to believe the slogans and ads that asserted that "information wants to be free" and that the internet is "inherently democratic." Today we wake up each morning to a world where misinformation and disinformation run quite free, and in which the internet seems as likely to be weaponized to promote totalitarianism as used to promote democracy. This is why Klein and Manjoo now get it.
For quite some time now Silicon Valley's in-house detractors like Jaron Lanier and Tristan Harris have been sounding the alarm about how technology is "hijacking" our minds. Former mid-level managers from social media companies have publicly wrung their hands with regret in several documentaries over the societally damaging digital landscape that they'd contributed to building. Facebook executives like its first president Sean Parker and former vice president of user growth Chamath Palihapitiya have already thrown their industry brothers under the bus by admitting how none of them had qualms about "exploiting a vulnerability in human psychology" when constructing social media as a massive feedback machine that preys on our instinct for social validation. Reflecting on his role in Facebook's ascendancy as a go-to tool for extremist and hate groups, Palihapitiya remarked, "I feel tremendous guilt. I think we all knew in the back of our minds—even though we feigned this whole line, of like, there probably aren't any bad unintended consequences—I think in the back, deep, deep recesses of [our minds], we kind of knew something bad could happen . . ."
Attuned to the immense power of manipulation built into the system, leaders like Palihapitiya have stopped using social media altogether and put the kibosh on their kids' usage as well.
It's a relief to hear former true believers of the digital whistling a different tune. It's encouraging that individuals like Palihapitiya may be adjusting their digital habits within their personal lives as they come to terms with the grim consequences of the misguided stances and decisions of their earlier professional lives. We might even applaud them for speaking up and using their platforms to express their regrets and try to make amends.
But I hope they understand that their interviews and articles are just first steps in the long journey of what now has to be done. For the vast digital ecology they helped to create and promote is still with us. It's still messing with our minds and it's still tearing us to pieces. We might be awakening to the costs and downsides of our digital lives, but these technological systems and structures are still profoundly enmeshed in the institutions that frame our life together.
This summer, I felt a flicker of hope when I learned that TechWise Santa Barbara, a local collective of health professionals, parents and child advocates, had managed to get our local school district to agree to remove all individual devices from kindergarten classrooms and to require that elementary school students leave their devices at school at the day's end. Like many other schools around the country, my children's public school had for many years adopted a 1:1 digital device policy that offered little structure or guidance to teachers or families about how best to manage the introduction of these devices into their daily lives. As a parent, I felt that I had no meaningful say in how the texture of my children's early years of social and intellectual development would be mediated and shaped by digital devices. So it's encouraging to know that groups like TechWise Santa Barbara are advocating for more considered ways of implementing this policy—and to know that school districts are ready to listen.
Since it seems unrealistic to wait around for the government or the tech industry to take actions that substantively protect consumers and citizens from the adverse effects of the internet, perhaps it is local grassroots groups who can actually move the structural needle, little by little. Perhaps real change can occur when we in our local communities and workplaces urge those in power to make better decisions for our individual and collective well-being. But this will require more public awareness, informed discussion, and political will.
This is where former tech executives and reformed journalists are uniquely poised to be a part of the solution. Given their expertise and reputations, these influential individuals can help re-frame the narratives of the systems they helped construct by throwing their weight behind local collectives, advocacy organizations, and other grassroots efforts working to re-consider how digital technologies are deployed in our schools, workplaces, religious institutions, and marketplace.
Maybe one day this class of influencers will make a difference by amplifying the good work of these grassroots groups—and even use their creativity and resources to develop and fund counter-solutions and campaigns that protect us from the further erosion of our sense of trust, privacy, and well-being. Maybe one day enough of us will get beyond being shocked about how wrong we were about technology and finally start making things right.
Felicia Wu Song is Professor of Sociology at Westmont College. Her book, Restless Devices: Recovering Personhood, Presence, and Place in the Digital Age was recently released by InterVarsity Press Academic. She is associate editor of Current.