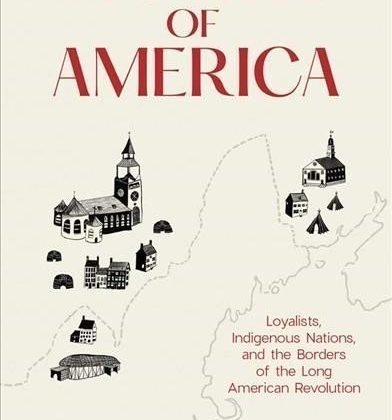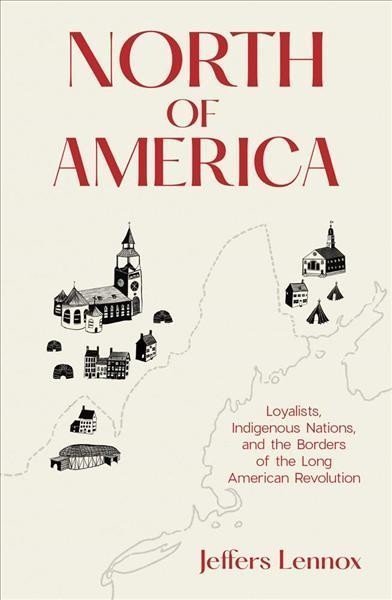 Jeffers Lennox is Associate Professor of History at Wesleyan University. This interview is based on his new book, North of America: Loyalists, Indigenous Nations, and the Borders of the Long American Revolution (Yale University Press, 2022).
JF: What led you to write North of America?
JL: I think I decided to write this book when I was on the job market and looking at schools in the US. I figured there's no better way to announce my competency to teach early American history than to declare I was going to write a book about the revolution. It was a half-baked idea, at best. But then I did get a job here, so I committed to the bit. I didn't want the department to think I was lying. There's always room for another book on the revolution, right? However, coming from Canada I had a slightly different perspective on the whole thing so I ran with it.
JF: In 2 sentences, what is the argument of North of America?
JL: North of America makes two related arguments: first, the British colonies and Indigenous nations that eventually became Canada (voluntarily for the former, involuntarily for the latter) had a significant influence on the process of the American Revolution and the character of the Early Republic; and second, Patriots in the rebelling colonies really did care about these homelands and provinces and the alternatives they offered. These alternatives forced the early United States to respond, which helped create the character of the nation.
JF: Why do we need to read North of America?​​​
JL: You don't, but I'm sure Yale UP would appreciate it if you did (hardcover, full price). I'd encourage you to read it not only to broaden the idea of what the revolution was (and was not), but also to recall that in the eighteenth and early-nineteenth centuries, Americans were truly curious people who looked beyond their borders. Today, Canadians can't escape the influence of the United States, but Americans can ignore Canada — they just shouldn't. I think it is also important to understand the limits of the Revolution and the Early Republic. The very existence of Canadians — and, equally if not more importantly, the continued resistance of Indigenous nations on both sides of the border against settler colonial states — demonstrates that the Revolution was a process that ran up against formidable barriers.
JF: Why and when did you become an Am​erican historian?
JL: Technically, 1 July 2012 when I stated at Wesleyan. Before that, I was an "early Canadianist," trained in the mystical arts of pre-Confederation Canada. Fortunately, pre-Confederation Canada is essentially just early North American history before 1867 — with a preference for the colder parts of the continent. I initially focused on settler-Indigenous relations in the northeast during the 17th and 18th centuries (the colonies of Nova Scotia, New Brunswick, and northern Maine). All I had to do was convince a department full of very smart people to hire someone trained in what you might call "Canada" to be their specialist in what they called "America". Neither country yet existed in the era of my specialization, so that helped.
JF: What is your next project?
JL: I've just started poking around the archives, largely going on fishing expeditions to see what comes up. I'd like to write a book about the Indigenous roots of early North American radical thought. I'd love to call it American Levellers. It would be an exploration of how settlers (especially those with more radical leanings) learned to live otherwise in meaningful ways by drawing from Indigenous nations — ideas of a more radical democracy and political organization, a closer relationship with the land as a commons, gender equality (*checks notes on the fictional table of contents that I've put together), religious toleration, effective protest and resistance, etc. etc. Who knows where it might lead, but I'd like to tell that kind of a story.
JF: Thanks, Jeffers!