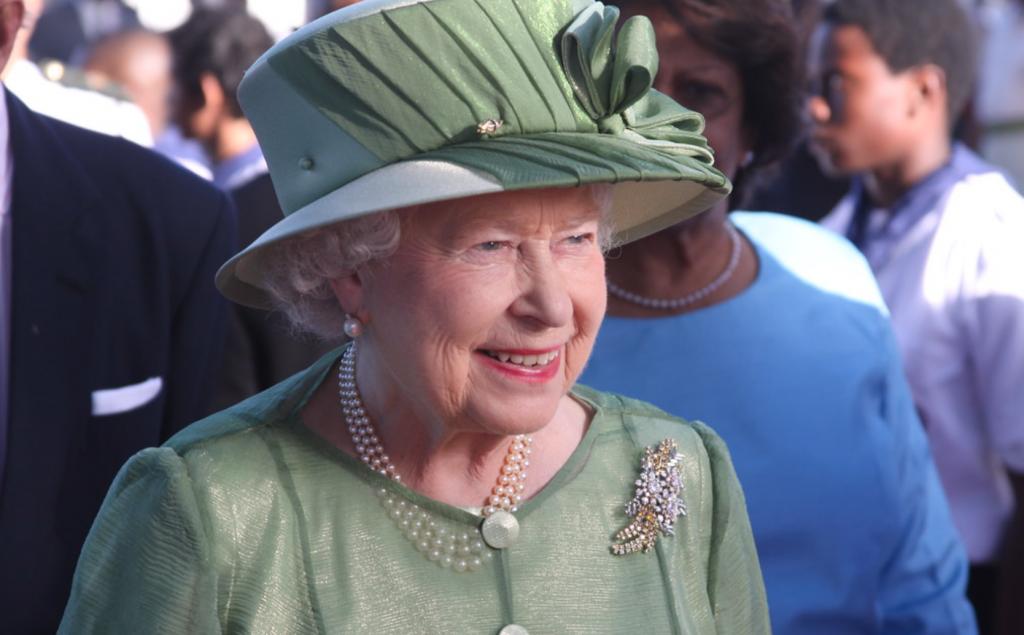 May He also bless and preserve King Charles III
In all of human history Queen Elizabeth II is the single person who has been most prayed for. From her birth in 1926 she was included in a petition myriads of people prayed day after day: It called upon the Almighty to bless and preserve "all the Royal Family." From her accession to the throne in 1952, millions began to pray for her daily by name: "That it might please thee to keep and strengthen . . . thy Servant Elizabeth, our most gracious Queen and Governor." A modern form introduced during her reign that is often used today pleads, "Guard and strengthen your servant Elizabeth our Queen."
In fact, every time anyone during the last seventy years has sung the British national anthem they were giving voice to a prayer for her:
God save our gracious Queen!
Long live our noble Queen!
God save the Queen!
Send her victorious,
Happy and glorious,
Long to reign over us
God save the Queen.
Despite being a United States citizen living in America, I have attended more worship services during the last twenty years that have prayed for her by name than for any American president.
And God answered those prayers. The Psalmist viewed seventy years as a typical lifespan but observed that some people have the strength to make it to their eighties. Doing a bit better than the ancient world, Britain boasts a current life expectancy of eighty-one. Queen Elizabeth II's ninety-six years are therefore a resounding fulfillment of the petition for her life to be preserved. The prayer "long to reign over us" was exceedingly, abundantly answered with the longest reign in all British history.
King Charles III was born in 1948. That is the year Orville Wright died: In other words, the lifespan that preceded Charles's was the one in which people first learned to fly. Queen Elizabeth II was born in 1926. That is the year of the death of Robert Todd Lincoln, the son of America's sixteenth president, who served on the military staff of General Ulysses S. Grant and whose subsequent career included serving as the United States ambassador to the United Kingdom. In other words, the lifespan that preceded Elizabeth's was the one that fought in the American Civil War. Yes, she was granted longevity.
Life, however, is not always fair. To evoke another perspective from the Old Testament, Job complained that sometimes it is the wicked who live to grow old. Queen Elizabeth II's death is genuinely being mourned because she lived her life in such a way that it is a real loss to have to let her go.
The United States chose for itself a form of government that dispensed with monarchy. An influential voice for American independence, Thomas Paine, observed that the notion of national leadership being passed down a family line is "as absurd as an hereditary mathematician . . . and as ridiculous as an hereditary poet-laureate." Such a view emphasizes the desirability of choosing a leader, with the assumption—or at least hope—that the choice will be based on exceptional aptitude and merit.
The United Kingdom, however, is now a constitutional monarchy and so qualifications such as intellectual brilliance or military prowess are no longer needed to be a good sovereign. Overwhelmingly, what now matters most is simply character. And Queen Elizabeth II had what it takes, not least because of her splendidly old-fashioned sense of duty. Her generation was taught to do their duty to God, Queen, and Country, and she was taught to set an example for it by tirelessly doing her duty to God and Country. For her ninetieth birthday the Bible Society created a book about Elizabeth II which was fittingly titled The Servant Queen and the King She Serves.
She did not choose to be Queen, and the job is much more tasking and tedious than most people realize. Ask yourself: How would you like your work to be a relentless treadmill of going around opening new wings of buildings and showing polite interest in literally everything—not only every possible place and every possible kind of person but also every form of music, sport, manufacturing, business, and on and on? Having to continually and carefully keep your own opinions hidden and to try your best to represent those of whatever political party happens to be in power? How long would it take before doing all that would get old for you? Do you think you could do it non-stop for seventy years? Do you think your sense of duty would keep you doing it at the age of ninety-six?
Oh, yes, she was an answer to prayer. And now King Charles III, who also did not choose this life, has had this duty laid upon him. He has been going about tasking and tedious royal engagements and trying his best to take an interest in everything and everyone and to keep a lid on his own personal opinions for his whole life as well. The average retirement age in Britain is currently sixty-five, but now at the age of seventy-three this work stretches out before him. May God save the King.
Over the years, numerous Americans have asked me about the possibility of skipping over Charles and having his son William crowned instead. They all were wishing for this turn of events. This viewpoint, however, confuses monarchy with celebrity. Paine was poking at the weaknesses of the hereditary system but one of its great strengths is stability. The removal of a national leader has always been a vulnerable moment in which there is the potential for violence or a coup d'état. The United States has been learning the hard way that it is not, after all, immune to such possibilities.
The heredity principle means that King Charles III does not need to have the alluring attributes of a celebrity—he just needs to be a man of character who does his duty to God and country. May God bless and preserve him to do just that.
The plea that Queen Elizabeth II would have a long reign was abundantly answered. The prayer for the Queen in the traditional Mattins service—a worship service conducted every morning by numerous priests across the Commonwealth decade by decade throughout her reign—ended with a petition that "finally, after this life, she may attain everlasting joy and felicity; through Jesus Christ our Lord. Amen." I believe that prayer has now been answered as well. 
Timothy Larsen teaches at Wheaton College and is an Honorary Fellow at Edinburgh University.  He is the author of John Stuart Mill: A Secular Life and the editor of The Oxford Handbook of Christmas.