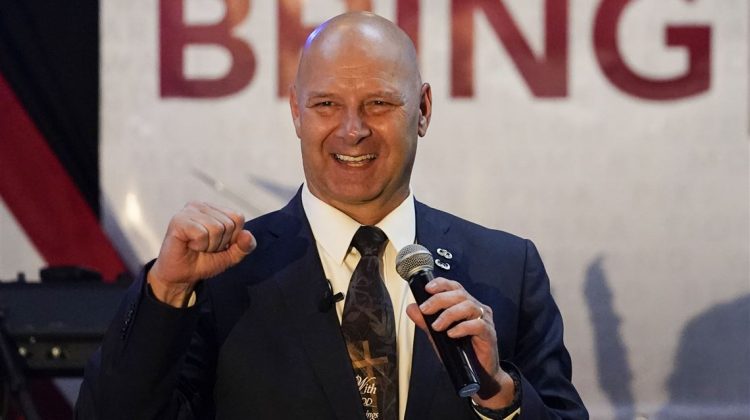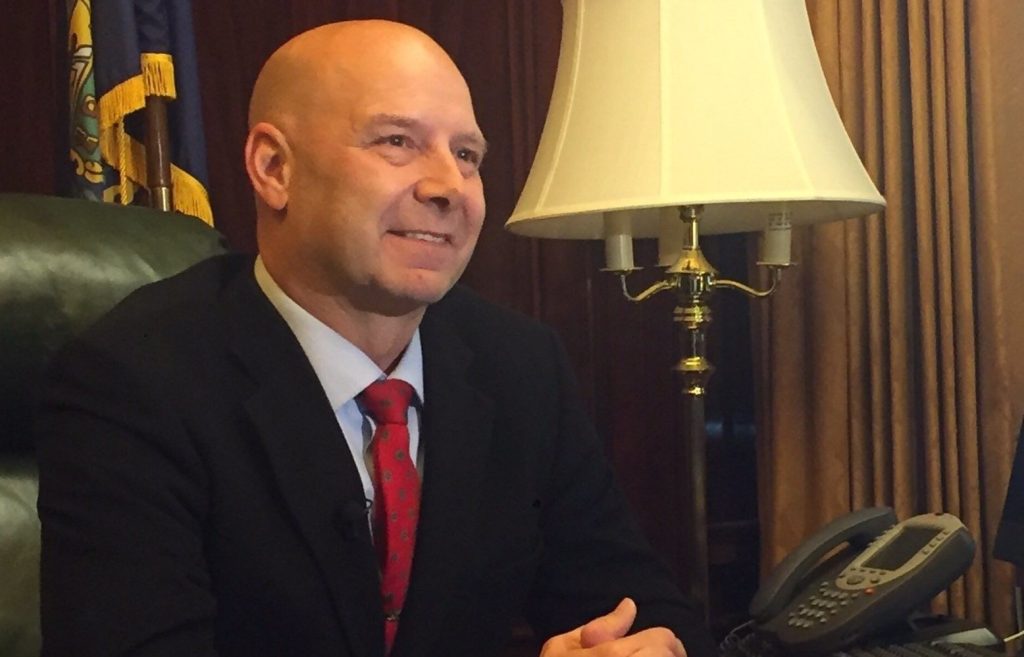 Will Bunch of The Philadelphia Inquirer offers a guide to the "rouges' gallery of religious zealots, election deniers and militia types surrounding Doug Mastriano's gubernatorial campaign. The guide includes short bios of Abby Abildness, Grant Clarkson, Jenna Ellis, James Emery, Sean Feucht, Michael Flynn, Francine and Allen Fosdick, Julie Green, Vishal Jetnarayan, Sam Lazar, Mike "MyPillow Guy" Lindell, Scott Nagle, Jeremy Oliver, Ivan Raiklin, Toni Shuppe, Andrew Torba, and Steve Turley.
Here is a taste of Bunch's "Prophets, 'Pizzagates,' and an Oath Keeper":
It's now September — that time of year when political candidates start changing their colors weeks ahead of the autumn leaves. None more so than Pennsylvania's Republican gubernatorial nominee, state Sen. Doug Mastriano, who in his right-wing media hits — the Christian nationalist continues to shun mainstream outlets, with the help of his goon squad — has tried to pooh-pooh the notion that he's a dangerous extremist. This despite the fact that new evidence of his extremism — his fetish for the Confederacy, for example — keeps popping up.
Rather than relying Mastriano's words, maybe it's time to judge the retired Army colonel by the company he keeps. Let's take stock of the rogues' gallery of self-styled prophets, election deniers and militia types that Mastriano chooses to associate with, and ask yourself if the founding state of American democracy has ever seen a campaign quite like this.
Here (in alphabetical order) is a brief field guide to a few of the key players in Mastriano World:
Abby Abildness: The state director of the Pennsylvania Congressional Prayer Caucus and director of the Global Apostolic Prayer Network, Abildness is a key state leader in the Christian nationalist movement that loosely affiliates under the banner of the New Apostolic Reformation (NAR) a groupthat seeks extremist Christian domination over government. She's also a lobbyist in Harrisburg, where she's forged ties with key 2020 election deniers like State Sen. Cris Dush and Mastriano. Mastriano also was filmed hugging Abildness at a July event built around a revisionist Christian history of William Penn and Pennsylvania's founding.
I would add a recent tour of the Pennsylvania state senate chamber to Bunch's biography of Abildness.