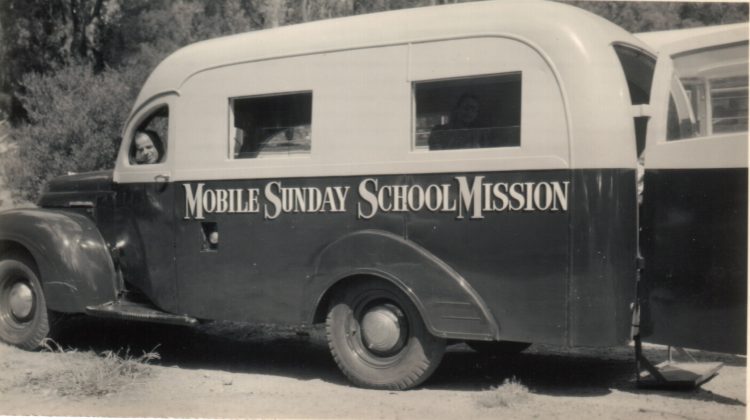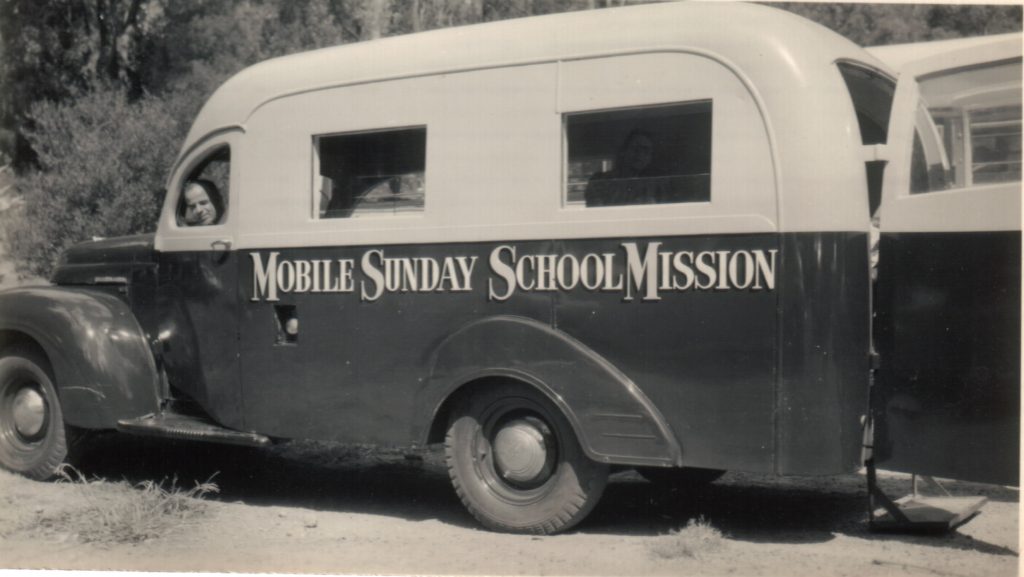 What is happening in Evangelical land?
An Assembly of God pastor and Christian Zionist is addressing evangelicalism in the age of Trump.
The National Association of Evangelicals issues a "sweeping report on global climate change." World Relief is on board.
Jim Wallis on Ron Sider's memorial service:
More on Rick Warren's final sermon as Saddleback Church's pastor.
Scot McKnight on the Matt Chandler affair:
Italian evangelical leaders warn against getting too caught-up in politics.
Stop applauding sinful pastors.
InterVarsity Christian Fellowship at the University of Michigan has the right to have Christian leaders.
Latinos for Trump call for Trump to repent.
The Falwell Jr. sex scandal documentary is coming.
Study with Esau McCaulley:
Blast from the past:
A group of conservative Calvinists, including John MacArthur and Doug Wilson, sign a "declaration" on liberty. This guy says it is a statement "against globalist totalirarianism." Tom Buck signed it "joyfully":
A Baptist periodical gives favorable coverage to Albert Mohler's view of nationalism.
The president of Southeastern Baptist Theological Seminary on the complementarian Nashville Statement:
A Christian Zionist gets a TV show.
Charles Stanley appears to be doing well in his old age.
Mike Lindell, Eric Metaxas, and the New Apostolic Reformation gang:
"Highly recommend":
One nation under God:
The Coalition for Christian Colleges and Universities hires a diversity officer.
The guy who prophesied Trump's 2016 win says he got banned from YouTube:
Beth Moore is talking to the Katelyn Beaty, the author of Celebrities for Jesus:
Franklin Graham on the death of Gorbachev. He is also heading out on the "God Loves You" tour:
The president of Southern Evangelical Seminary in Charlotte says that Biden's student debt relief program is "simply wrong on so many levels."
Loan forgiveness as "intergenerational injustice?"
Pro-Trump pastor and longtime Christian Right champion James Robison:
Gary Bauer has been delivering the same message, over and over again, for nearly thirty years.
This from the guy who handled public relations for the court evangelicals and their "build that wall" approach to immigration:
America's "inevitable demise":
Court evangelical Jim Garlow remembers the good old days:
Here is Garlow's entire statement from August 30, 2016:
I have debated posting this, pondering it over the last 24 hours, for two reasons:
-I did not want to violate any confidences (thus I got permission from the campaign to write my thoughts, although they have no idea what I am writing) and I do not want to launch any of the "NeverTrumpers" into orbit, but that may be too much to ask for. I say this – tongue in cheek – that some may hit the outer stratosphere by the time they are halfway through the article.
With those two explanations or disclaimers, here goes.
Yesterday, I was one of approximately 15 persons on a conference call with Donald Trump. He spoke to us for around 25 to 30 minutes, I am guessing. Although I have met him twice, both of those were only nano-second greetings, basically photo-ops (and a chance to give him my new book WELL VERSED: BIBLICAL ANSWERS TO TODAY'S TOUGH ISSUES which provides scriptural foundations to 30 political issues).
Over the past few months, every single person that I have talked to who has met with Mr. Trump alone or in a small group gives the same report: he is attentive, listens well, receives what is shared, is respectful.
Yesterday – on the conference call – was my first opportunity to observe (via phone) his demeanor. He shared confidentially, was focused, answered questions thoroughly and – this is the most important one to me – received correction.
At one point in the conversation, he used a phrase that was by his own words stated "jokingly." I was aware of the phrase as I knew he had used it when speaking to a group in Florida and one time since. The phrase – which does not need to be repeated – was not offensive in any way, but is theologically wrong. When he stated it on yesterday's call, one of the Christian leaders immediately spoke up and corrected him theologically. Mr. Trump received the correction. Teachability is a lost art in much of present day culture, but he demonstrated it perfectly. (Again, the phrase was not offensive, but was scripturally inaccurate.). The issue here is that he was not defensive, but received the correction.
Several pastors and Christian leaders spoke up and gave mini-exhortations on humility, and thanked him for the changes that they have observed in him in the past two weeks. (I do not know for certain, but I suspect that he has heeded correction from my friend Kellyanne Conway on this matter who accepted the role as Trump's Campaign Manager on August 17th). Without going into the details of Mr. Trump's response, I shall simply state that he again received what was said.
I had no intention of speaking up on the call, but one of the persons referenced my "Tump vs. Hillary" article (http://www.charismanews.com/…/59206-if-you-re-on-the… ) going viral and that it had had a million "shares." At that point I spoke up explaining that it was in the 900,000's (it is at 940,000 shares as I type this) but might soon cross the one million mark. Mr. Trump responded with "I have read it Jim, and I thank you for writing it."
As the conversation continued, I spoke up again and explained why he might want to consider slightly altering his phrasing on a particular matter for the sake of accuracy and comprehensiveness. He immediately acknowledged that he would do that. Dr. James Dobson later brought up the same matter. Once again, Mr. Trump demonstrated total openness to our input. Numbers of others offered insight. It was well received each time.
He was not rushed. I fully expected it to be a "hit and run," an "on and off" phone appearance. It was not. He seemed quite relaxed to take the time to hear from us. During the course of the call, almost all of the persons on the call offered their thoughts. In all, there was a great deal of solid, sound, biblical input shared. Mr. Trump received every bit of it.
As I stated in my earlier article, I do not make any attempt to defend things that he said in the past in the campaign, nor his personal lifestyle decisions from years ago, but I am thankful for the improvements I am observing. (We ALL need improvement, me included!) One person thanked him for acknowledging that he had previously stated some wrong things. I suspect we need to extend a lot of grace to not only Mr. Trump, but to most of the people around us, as we all need that same grace extended to us!
I also acknowledge that early on I had difficulty understanding Mr. Trump. (My first choice was Huckabee, and when he dropped out, Cruz.) As one who has closely observed and passionately followed every single presidential race since I was nine years of age, this one has been the most challenging and problematic.
However, while attending the Republican National Convention in Cleveland, I suddenly felt like I could understand Mr. Trump when his son – Donald Trump, Jr. – described his father as a 'blue collar billionaire." It was an epiphany for me. That accounts for his speech patterns ("very very good" or "very very bad," etc.) His vocabulary during the campaign, I am told, is at at sixth grade level. (Frankly, that may explain his success in part. Most newspapers, I am told, write at that level.)
Add to the "blue collar billionaire" description that his son gave us the fact that he grew up in New York City. Many New York City residents are – let's see, what is the word I am looking for? – scrappers." That is not quite a "street fighter" but a "street scrapper," that is, you go after what you want with an intense style – scrapping for it. When you put these two descriptions together, you begin to understand the man and his remarkable success, along with the communication patterns that were at times offensive.
There is one more issue that is admittedly off course from the purpose of this article, but it needs to be mentioned. You have heard many people say, "Look at his kids. They are quite remarkable." And they are!
His sons speaking at the RNC gave us a glimpse into his fathering skills:
– they did not get privileges, they had to earn them. (Smart dad! Smarter than most parents today!)
– quoting the sons, they are likely the only children of a billionaire that had to learned how to run a caterpillar tractor and a chain saw! (I am the son of a farmer. I am as comfortable on a John Deere tractor as I am behind the pulpit on a Sunday morning. These are my kind of people!)
– and "we are not the Kardashians," another quote from one of the sons. (Next time you are inclined to criticize Mr. Trump, ponder that statement!)
– and most remarkable to me, neither the dad nor his sons smoke, drink or do drugs.
That impresses me. First of all, this man does not touch alcohol. Many won't care about that, but I say "way to go, Mr. Trump!" Secondly, how hard is it to raise alcohol-free, drug-free children in today's culture. Answer: hard. Somehow, Mr. Trump has accomplished that. Frankly, I am far more impressed with his fathering skills than I am with the fact that he owns massive hotels and has a net worth of $10 billion.
But back to the conference call: Mr. Trump was cordial, focused, attentive, a listener, respectful, and the most compelling one to me, teachable.
As I came away from the call, I was profoundly encouraged at what I heard. I thanked God for such godly Christian leaders who, while speaking respectfully, shared directly and boldly. And I thanked God that Mr. Trump was so receptive to the wise counsel they offered.