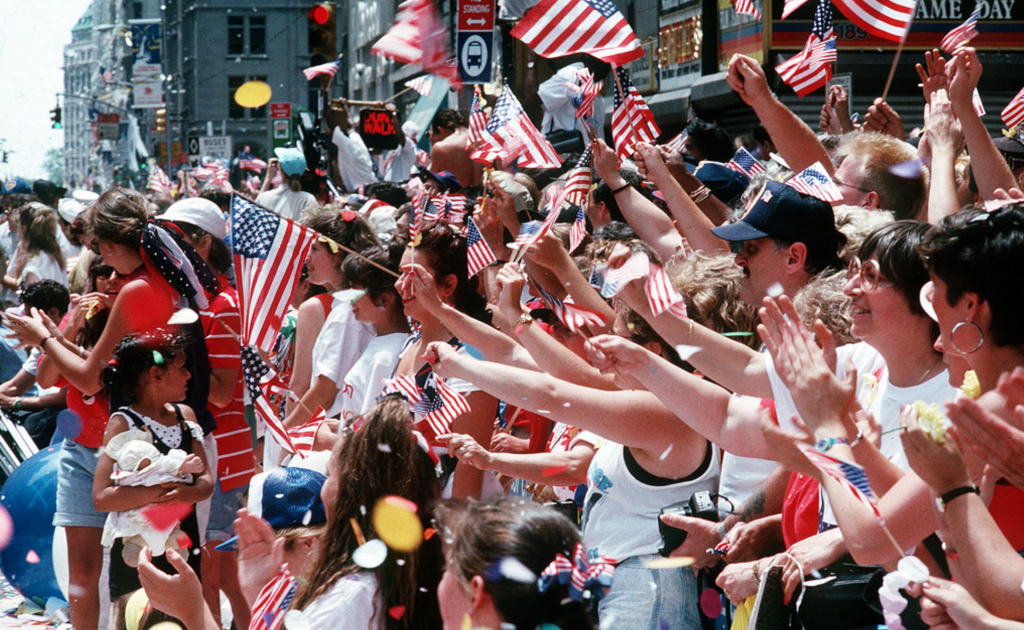 Jedidiah Purdy's call for more self-governance raises a question: How far can better policy take us?
Two Cheers for Politics:Why Democracy Is Flawed, Frightening—and Our Best Hope by Jedidiah Purdy. Basic Books, 2022. 304 pp., $17.99
Simone Weil wrote that our age's dangerous incapacity for thought stems from the fact that "our political universe is peopled exclusively by myths and monsters; all it contains is absolutes and abstract entities . . . We never use [key words in our political vocabulary] in phrases such as: There is democracy to the extent that . . . or: There is capitalism insofar as . . ."
Her observation remains obviously true. Such nouns are rather bandied and brandished than understood. The merit of Jedediah Purdy's Two Cheers for Politics is to defend a vision of these most basic categories in such a way as to force them into the open. The book offers an unusually candid, historically ranging, and lucid articulation of what our political life should be about, including what principles should animate these United States during a time when we are continually tempted to displace political responsibility onto forces and institutions outside of our control. Whatever one thinks of his particular views and proposals, one gratefully reckons with Purdy's principled challenges to the abstract entities under which our political life slouches forward anyhow.
Purdy's position might be summarized as follows: The basis for political legitimacy is democracy, understood as the formal expression of the common will through voting. Purdy rewinds the argument back to early modern contract theorists; Rousseau's Social Contract remains for him the most reliable guide to identifying the bedrock basis of democracy and of politics as such. Purdy offers an intellectual history of some of the most significant ways in which the United States has fallen short of this standard—and indeed never met it to begin with (on account of the institution of the Electoral College and all the ways in which Madisonian checks and balances dilute the exercise of the popular will).
The culprits are mainly familiar ones—neoliberalism, our growing reliance on the Supreme Court, the disproportionate representation of rural states in the Senate—though Purdy also takes aim at the Tocquevillean argument that the United States cohere not so much on the basis of institutions as on the basis of shared culture and mores. All of these institutions and conceptions emerge not only as antidemocratic but as forms of "antipolitics"—false or interested justifications that have weakened the agency of collective decision. Purdy then proposes a series of measures to ensure immediate and direct political representation: Every person currently residing in the United States should be enfranchised (including unauthorized immigrants and the incarcerated); the power of the Electoral College and the Senate should straightforwardly reflect the populations of each state; Congress should require the Supreme Court to issue unanimous decisions for "rulings that undercut democratic prerogatives"; the economy should be rendered more legible to ordinary citizens; and we should take care to extirpate our commitment to meritocracy (among others).
Each of these suggestions is well-situated—Purdy is deft at connecting each of them to their larger genealogy in American political thought. But I am not sure whom this book is for. The specific proposals are so nakedly and predictably partisan as not to escape the suspicion that they are an exercise of wish-fulfillment for a bien pensant, ivory-towered agenda. Purdy's rhetoric is unapologetically both anti-Republican and anti-Clintonian/Obamian to the point that one suspects him of preaching to an auditorium empty save for the choir.
Two fantasies have long dominated our political life. One is that things might be well with us if only we could reform the laws by which we are bound (whether banning abortion or increasing the number of justices on the Supreme Court). The other is that winning the culture wars (whether by dominating media or controlling school curricula) will secure the spirit by which institutions can function, since politics only works on the basis of unspoken and shared norms. Purdy presents his argument within the former pattern. It is reforms to the system itself that stand a chance to render our polity more democratic, to return political power to the people. And, as I've mentioned, he criticizes the view that politics rests on specific mores as a species of antipolitics. Yet his own argument implicitly calls for nothing less than a complete moral transformation—a transformation in our desire to collaborate with, care for, and work alongside our neighbors.
Read in this register, Purdy's wedding of socialist Bernie and agrarian Berry is generous and hopeful. But it remains a spiritual vision, one too unfocused to make pragmatic contact with the here and now of our experience of political life. Purdy is oddly mum on the subject of social media and digital technology, for example. Nothing less than a total spiritual transformation could render his concrete proposals plausible. And nothing less than this vision of goodwill and working solidarity could secure Purdy's proposals from the worst consequences one might imagine if we suddenly woke up one morning to find all his policy suggestions a reality. He is correct that a "government of laws and not of man" is basically designed to protect us from our neighbors' impulses—to dilute, sublimate, and transfigure those impulses into representative government. He is correct that the United States was never meant to be a democracy in the Athenian or Occupy Wall St. sense (his examples). But given how little we now trust our neighbors with our good (and how little reason Purdy gives us to credit the opposition), I am not convinced that adversarial liberalism is not, in fact, our best option.
Because if this is not his point—if he is not really calling for a complete moral transformation—one must conclude that Purdy's argument licenses the overthrow of the American Constitutional order. That is, if he is right that nothing short of complete and immediate representation, along with a constitutional referendum to take place every generation, could satisfy the conditions of popular sovereignty, how is one to understand the implicit counterfactual? Purdy's arguments to disintermediate politics, his vehement anti-elitism, and his suggestions that we, the people, should wrest power from a system rigged against us bear a subterranean but undeniable resemblance to Trump's versions of them.
The one political institution that Purdy condones as "essential" to the exercise of popular will is the party system. He gives good reasons for the constructive role they play, though these are weirdly out of step with his criticism of every other form of political mediation. It is not otherwise clear why he should not emerge (by his own lights) as an advocate of direct democracy measures such as are promoted by European Pirate Parties or the Rousseau platform pioneered by Italy's 5Star party. It is not clear whether Purdy thinks a change of heart should precede the revolution or that the change will follow it.
One cheer nonetheless for Purdy's insistence on politics as such—for his insistence on raising the questions of how we should govern ourselves and whether we can be said to be doing so at all anymore. While his equation of "politics" with the act of voting is unnaturally abstract, he is right to emphasize the fact that the last century and more has seen the erosion of the sense that citizens can and ought to bear the burdens of political life, such that many of us feel dislocated now somewhere between technocratic management and populist red meat (both antipolitics in their way). That our participation in political life should largely be restricted to the act of voting is precisely a symptom of how anemic it has become. Purdy underestimates the many appeals our apathy holds for us—our desire to be managed by central government, our unwillingness to spend time on the fractious business of government at any level, our preference for algorithmic certainties over principled disagreements—but he is right to force the issue into notice as the fundamental one of this day.
Our present disorientation as to who should count as "the people" is no secret. (Though I am not sure why Purdy's solution to the question is any less arbitrary than the present arrangement—that is, on what grounds he thinks it makes sense to maintain a sovereign border at all.) But even if he is right to point out that even Ancient Athens had a sort of representative government, one wonders why a more rigorous version of Purdy's argument should not call either for tuning out of the grotesque pageant of national politics in favor of the local, or for breaking up the Republic into more manageable units within which one could make better sense of one's own agency by being in vivid need of others'. Rousseau's paradigms for political life were borrowed from ancient polities in which the exigencies of war made collective action as rich in possibilities as it was high in stakes. Is this what it would take to reclaim political life? And should we wish to hasten its return? And do we still have the choice?
Antón Barba-Kay is Robert B. Aird Chair of Humanities at Deep Springs College and the author of A Web of Our Own Making: The Nature of Digital Formation, forthcoming from Cambridge University Press.