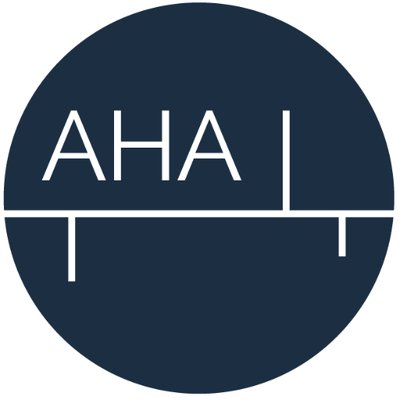 Historian Thomas Mackaman, writing at the publication of the world Trotskyist movement, has some pointed words for the American Historical Association president James Sweet and his critics. Get up to speed on the controversy here and here.
Here is a taste of his piece:
Sweet's column on the 1619 Project was published in the most recent Perspectives on History newsletter of the AHA, the largest organization of American historians. It can be read in full here. Entitled "Is History History? Identity Politics and Teleologies of the Present," Sweet's article made two overarching points.
First, it criticized the dominance of "presentism" in historical writing. In Sweet's view, this means the tendency to view history "through the prism of contemporary social justice issues—race, gender, sexuality, nationalism, capitalism," while minimizing "the values and mores of people in their own times." The relationship between present and past is an important and complicated subject, which raises questions of both method—the way sources are used and interpreted—and philosophy. Suffice it to say that the subject is certainly worthy of discussion, not apology and retraction.
He suggests that this presentism manifests itself not only in the imposition of present-day thinking onto the past but in a decline in what historians call "pre-modern" subjects—roughly speaking, things that happened before the 19th century. This is a fair warning. The teaching of ancient history, medieval history, early modern history—in all geographical areas— is vanishing from curricula across the country, even at very large universities. Budget cuts have played their role. But, so too have attacks from the quarters of identity politics, who find no "usable past" in subjects such as Ancient Rome, as we have argued elsewhere.  
Sweet's second point gets at the 1619 Project's insinuation that slavery was a uniquely American "original sin." An accomplished scholar of African history and the slave trade, Sweet notes that at a single slaving site he recently visited in Ghana, Elmina, "[l]ess than one percent of the Africans passing through … arrived in North America." Most of the other 99 percent, presumably, were bound to destinations in Latin America and the Caribbean. Sweet warns, rather gently, that efforts such as the 1619 Project that purport "to claim a usable African American past [may] reify elements of American hegemony and exceptionalism such narratives aim to dismantle."
His article was posted on Twitter at 1:18 p.m. Eastern, on Wednesday, August 17. Almost immediately, it brought forward deranged ad hominem attacks from race-obsessed Twitter users. Sadly, many of these tweets came from historians.
The attacks fell into three categories. Many implied or stated openly that Sweet is racist, or that as a "white man" he has no right to make critical commentary on black or African history. Some speculated about what they imagined to be Sweet's true, unstated and nefarious motives. Others accused him of being reactionary, bound to some earlier period of history writing. Some engaged in simple name-calling. A number threatened to cancel memberships to the AHA. At a certain point, the AHA was forced to take its Twitter account private.
As far as hysterical replies go, Kevin Gannon takes the cake. Gannon, a professor of history at Queens University in Charlotte, North Carolina, joined in the censorious Twitter attack on Sweet, and then quickly hurried off a lengthier piece on his blog in which he compared Sweet to the Nazis!
Read the rest here.
Some of you may recognize Mackaman for his critique of the New York Times magazine's 1619 Project. Mackaman gathered some very prominent American historians, including James McPherson, Gordon Wood, Clayborne Carson, Richard Cawardine, James Oakes, Jack Rakove, and Victoria Bynum, to critique the history behind the project. (These interviews have also been published in an edited collection).
We interviewed Mackaman in an episode of The Way of Improvement Leads Home podcast. He also explained his critique of the project in a piece at Current.