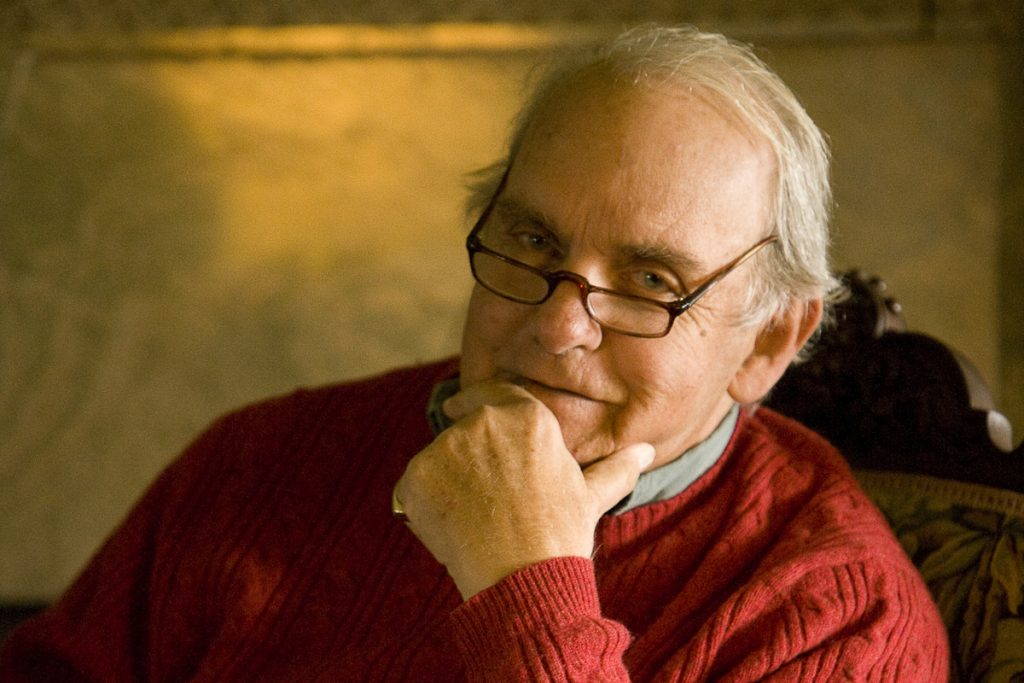 Vocation is where "your deep gladness and the world's deep hunger meet." –Frederick Buechner
Writer and theologian Frederick Buechner passed away last week. Michael Gerson remembers him:
When the late Frederick Buechner — novelist, preacher, Christian apologist — was asked to summarize the single essential insight of his prolific writing and speaking career, he would respond, "Listen to your life."
"If indeed there is a God," he explained, "which most of the time I believe there is, and if indeed he is concerned with the world, which the Christian faith is saying … one of the ways he speaks to us, and maybe one of the most powerful ways, is through what happens to us."
Life's temptation, of course, is to move from place to place on cruise control, which means, for me, focusing on failures in the past or worries about the future. So how, some questioners would persist with Buechner, do we start getting into the habit of fully inhabiting our experience? "Pay attention to moments," he said, when "unexpected tears come to your eyes and what may trigger them." He was talking about those sudden upwellings of emotion we get from the sublimity of nature or art, when we see a whale breaching, or are emotionally ambushed by a line in a film or poem. We are led toward truth and beauty by a lump in the throat.
Read the rest here.
And here is Baylor University professor Alan Jacobs:
…the most important lessons that I learned from Fred, lessons I'm still learning from him, arise from his temperament as a Christian. Not his beliefs, specifically, but his manner of approaching God and approaching the world. It was open-minded, to be sure, but more than that it was open-hearted, and continually aware of the ways that the world, like the Fear who made the world, can both hurt us and bless us. (He and I shared a great love for the passage in Anna Karenina in which Kitty gives birth to her first child and Levin, the new father, immediately thinks: Now the world has so many more ways to hurt me.) Fred was always fascinated by the many ways the God who loves us can use both the wounds and the blessings to form and shape our very being. Fred manifested – and in some ways this is even more evident from his personality than from his writing – a kind of gently ironic but faithful and hopeful bemusement. It's very hard to describe, but I found it enormously winning, and the absence of it from the world is I think a real loss.
Read the entire piece here.