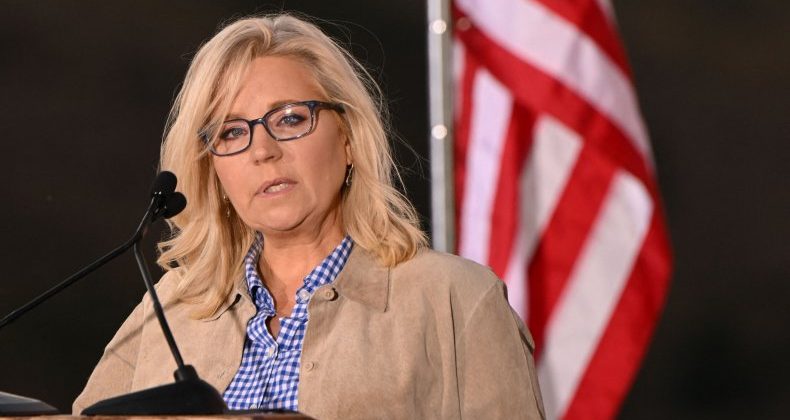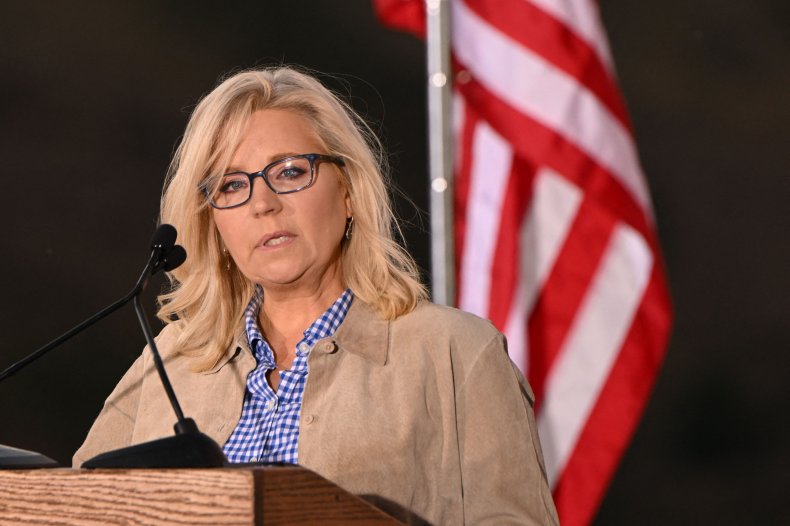 On Tuesday night, Liz Cheney referenced General Ulysses S. Grant's leadership of the Union army in 1864:
In May of 1864, after years of war, and a string of reluctant Union generals, Ulysses S. Grant met General Lee's forces at the Battle of the Wilderness. In two days of heavy fighting, the Union suffered over 17,000 casualties. At the end of that battle, General Grant faced a choice. Most assumed he would do what previous Union general had done, and retreat. On the evening of May 7th, Grant began to move. As the first of the battle still smoldered, Grant rode to the head of the column. He rode to the intersection of Brock Road and Orange Plank Road. And there, as the men of his army watched and waited, instead of turning north back toward Washington and safety, Grant turned his horse south toward Richmond and the heart of Lee's army. Refusing to retreat, he pressed on to victory.
Lincoln and Grant and all who fought in our nation's tragic Civil War, including my own great-great grandfathers, saved our Union. Their courage saved freedom. And if we listen closely, they are speaking to us down the generations. We must not idly squander what so many have fought and died for.
Watch:
This was a moving part of Cheney's speech. Indeed, Grant was willing to fight when Lincoln's previous generals would not. And yes, he helped save the Union.
But there is another way of thinking about what happened in 1864 and it should give us moral pause. Lincoln loved Grant because Grant was willing to execute the president's goal of 'total war." In other words, Lincoln was not willing to fight a "civil" Civil War. Grant was willing to prosecute a war to destroy the Confederate armies rather than capture territory that, in Lincoln's assessment, the Union already owned. Grant put thousands of troops at risk in order to exploit his superior numerical advantage over Lee's Army of Northern Virginia. In the process, he gained a reputation from both Northerners and Southerners as a "butcher." (of course, Lee might also deserve such a moniker after the third day at Gettysburg).
In his book Upon the Altar of the Nation, Yale historian Harry Stout describes the final days of the Confederate victory at the Battle of Cold Harbor in June 1864, a battle in which Grant tried a frontal assault on a fortified Army of North Virginia.
In the battle's aftermath the warrior priests communicated directly. Hundreds of dead and wounded soldiers lay side by side in the field between the two armies. The two generals negotiated the fate of their soldiers, each interceding for his charges. Grant began with a letter to Lee, noting that unless a temporary cessation of hostilities was effected, the wounded could not be gathered up for care. Would Lee agree to such a truce immediately, selecting any three-hour block he liked?
For the victorious Lee, who had already recovered most of his wounded soldiers, honor and the "rules of war" required a formal flag of truce initiated by the vanquished, which Grant refused to permit. Although Lee's sense of just conduct could sometimes minimize civilian suffering, as on the march to Gettysburg, it could work in the other direction on the field of battle. In his view, honor dictated that the vanquished should not claim equality or moral superiority to the victor, even if wounded soldiers were dying and suffering.
Left with little choice, Grant finally acquiesced and raised the flag, and on June 7 all the living Federal wounded were finally gathered up–both of them. The rest had died where they lay on the battlefield. Grant would not forget the humiliation of this day. In the not too distant future, he would dictate the terms to Lee, and it would be permanent. For now, however, some of Grant's officers were not humiliated but furious that the wounded had been left to die for the sake of "honor" and the "rules of war."
Stout quotes Union Colonel Francis Walker:
If it be asked why so simple a duty of humanity as the rescue of the wounded and burial of the dead had been thus neglected, it is answered that it was due to an unnecessary scruple on the part of the Union commander in chief. Grant delayed sending a flag of truce to General Lee for this purpose because it would amount to an admission that he had been beaten on the 3d of June.
Grant also commented on what happened at this battle (13,000 Union casualties): "At Cold Harbor no advantage whatever was gained to compensate for the heavy loss we sustained."
And what about the glorious run to Richmond that Liz Cheney talked about in her concession speech? Here, again, is Stout:
When the losses at Cold Harbor were factored into the combined casualties from the rolling battles of May to June 3, 1864, the totals were stunning and widely broadcast in the North and South. In less than one month, Grant's Army of the Potomac had lost fifty thousand men–virtually the same number as Lee's entire Army of North Virginia. Even for battle-hungry civilians and statesmen, these figures were shattering–nearly half of the total Federal casualties for the entire three years prior. Shiloh, Antietam, Gettysburg, and Chickamauga had served as mere dress rehearsals for spring 1864….
For once, civilians, no less than soldiers, became sickened by the river of blood. Newspapers and ordinary people again labeled Grant the "butcher." His own soldiers picked up the label and evidenced telltale symptoms of what today would be called post-traumatic stress disorder. Having lived through the Wilderness, Spotsylvania, and Cold Harbor, they were physically and psychologically shot. No commander–not even Grant–could get them to do it again….
For embalmers and coffin manufacturers, business was good…
After Grant ordered Union Brigadier General Joshua Lawrence Chamberlain's Maine regiment to burn homes near Petersburg, Virginia in the late fall of 1864, Chamberlain wrote to his sister, "I am willing to fight men in arms, but not babes in arms."
And here is Stout on Union general William Tecumseh Sherman's march to Atlanta:
For Sherman, God had long ceased to be the governor of this war…Sherman's religion was America, and America's God was a jealous God of law and order, such that all those who resisted were reprobates who deserved death. To make this war work, Sherman argued in a follow-up letter to Assistant Secretary of State Charles Dana, "We must and will harden our hearts. Therefore when preachers clamor, and sanitaries wail, don't join in, but know that war, like the thunderbolt, follows its laws, and turns not aside even if the beautiful, the virtuous, and charitable stand in its path." Thus absolved of all responsibilities or accountability, Sherman could blame the enemy for anything and everything that happened to them. They deserved it.
While Southerners were horrified to read Sherman's callous words, Northerners thrilled to the rhetoric and cried for more….
War is hell. And few wars are moral, even when they "save freedom." Stout concludes that this phase of the Civil War fell well short of what Christians for centuries had defined as a "just war." If he is right, then Liz Cheney's story of the Union rush to victory in the wake of The Wilderness is a little more morally complicated than she made it out to be on Tuesday night.