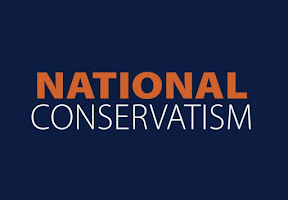 The so-called "national conservatives" are meeting next month in Miami. Speakers include Florida governor Ron DeSantis, Missouri senator Josh Hawley, political scientist Yoram Hazony, First Things editor R.R. Reno, historian Wilfred McClay, and Southern Baptist seminary president Albert Mohler (we discussed Mohler's role in this movement here).
Another speaker is Scott Yenor, a political scientist at Boise State University. In a piece at the Law & Liberty Liberty website, Yenor defines "national conservatism." The piece is part of a response to two critics of this movement–Tyler Syck and Mark Tooley.
Here is a taste (emphasis mine):
Tooley thinks separationism has accomplished this goal in the American experience, while national conservatives would have public and private institutions honor Christianity above other religions and would protect the rights of minorities to practice their religious traditions. Fundamentally, national conservatives think that America should take its Protestant roots more seriously and legislate toward a Protestant vision of family life, public research and so on.
Tooley appropriates Tocqueville to his side, but it seems to me that Democracy in America more strongly favors the national conservative argument. Tocqueville praises the Americans for obscenity laws, for their pro-family ethic of separate spheres for men and women, and for honoring female chastity. These laws shaped and reflected Christian public opinion. American national conservatives hope that Christianity can have an indirect effect on public opinion moving forward, as opposed to the establishment of state churches for which Tooley imagines we are advocating.
Such a relationship was the norm in America until our civil rights regime imposed a secular, atheist vision of the good life on the country. Liberals have squeezed the Protestantism from public schools, so that only evolution could be taught, while prayer and Bible reading were abolished. Perhaps a healthy relation between faith and state could rise again if our civil rights regime could be displaced.
Read the entire piece here.
Alan Jacobs responds to Yenor here.
Two comments:
Based on Yenor's definition I am assuming Catholics or Orthodox Christians can only participate in the national conservative movement if they are willing to embrace a "Protestant" view of American life.
To what extent is Albert Mohler's Southern Baptist Theological Seminary in Louisville now a "national conservative" institution?