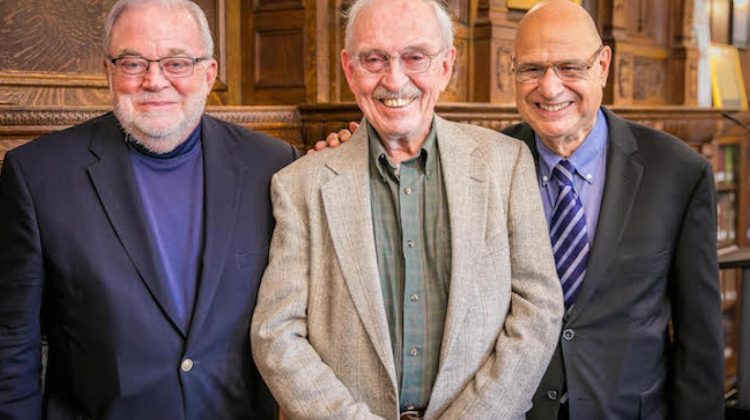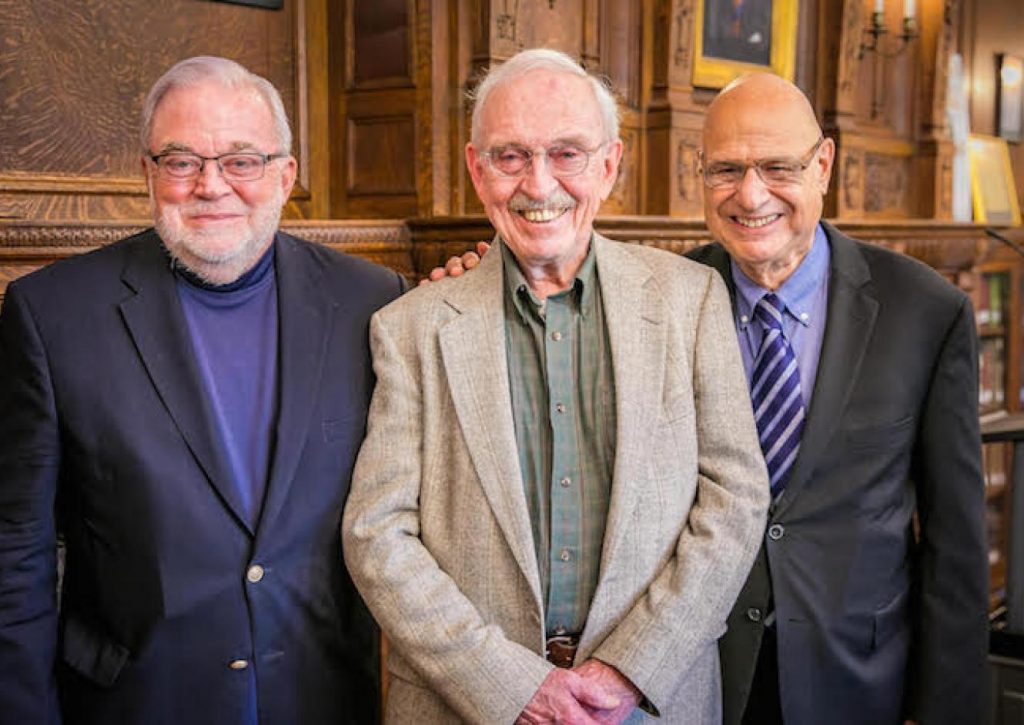 What is happening in Evangelical land?
Samuel Escobar remembers Ron Sider.
Evangelicals will discuss evangelicals after Roe v. Wade.
This evangelical, who voted for Donald Trump in 2016 and 2020, does not want Donald Trump to run in 2024. It is telling that he has to defend this decision against evangelical critics calling him a "fair-weather friend" of the former president.
Sometimes you need to be "tendentious."
If we "lose our country" do we really "lose each other?"
A former Trump court evangelical is spending $1.2 billion to help revitalize a Brooklyn neighborhood.
An evangelical church in Oregon holds a blood drive.
Woodlands United Methodist Church in Texas is leaving the denomination.
Tony Dungy and his wife have published a new book.
Blast from the past:
The National Association of Evangelicals suspends a New York Bible college. There are so many other interesting evangelical news stories to pursue, but Newsweek seems obsessed with this one.
A "socialist mentality":
The Christian Post does a story on conservative evangelicals who are mad about FBI's execution of a search warrant at Mar-a-Lago.
Evangelical worship leader Sean Feucht calls for the impeachment of Attorney General Merrick Garland:
An evangelical church in Texas tries to illegally "clean-up" Hamilton. More here.
"God and country":
The search for a new president at Liberty University is underway.
Amy Grant: Kennedy Center honoree.
It is apparently OK for a business that serves the public not to bake wedding cakes for a gay marriage, but it is not OK for a business that serves the public to take a stand on abortion.
The collapse of a fast-growing Chattanooga megachurch.
A Liberty University administrator gets a gig working for the Virginia governor.
Strong "Protestant institutions" = strong Christian nationalist institutions.
Charlie Kirk is getting ready for war. Yes, this is what happens when his brand of black and white, binary, fundamentalist thinking gains traction in a democratic society. By the way, Charlie's new book is on how college is a scam. But in college you learn to think in nuanced ways—-the kind of ways essential for the preservation of a democratic republic. If the American republic does not make it through this current crisis, Charlie's anti-intellectualism is partly to blame. History will sort it all out:
In this video, Kirk calls upon Republican governors to "raid" Black Lives Matter and Planned Parenthood.
More Soviet comparisons:
Eric Metaxas begins this video by blaming world suffering on the "evil Biden administration." He and his guest John Zmirak talk about the FBI's execution of the search warrant at Mar-a-Lago. Metaxas says that this was one of the most "bizarre things that has ever occurred in my lifetime." Zmirak compares the feeling he got when he heard about the "raid" to the feeling he had on September 11, 2001. Metaxas says that if he did not believe in God and the Bible he would be in a deep sense of despair. There is a lot more as well. Watch:
Who describes himself as a "national faith leader?":
Blackmail in the Southern Baptist Convention?
I wonder how many of the people watching this man harass a reporter are evangelicals?: