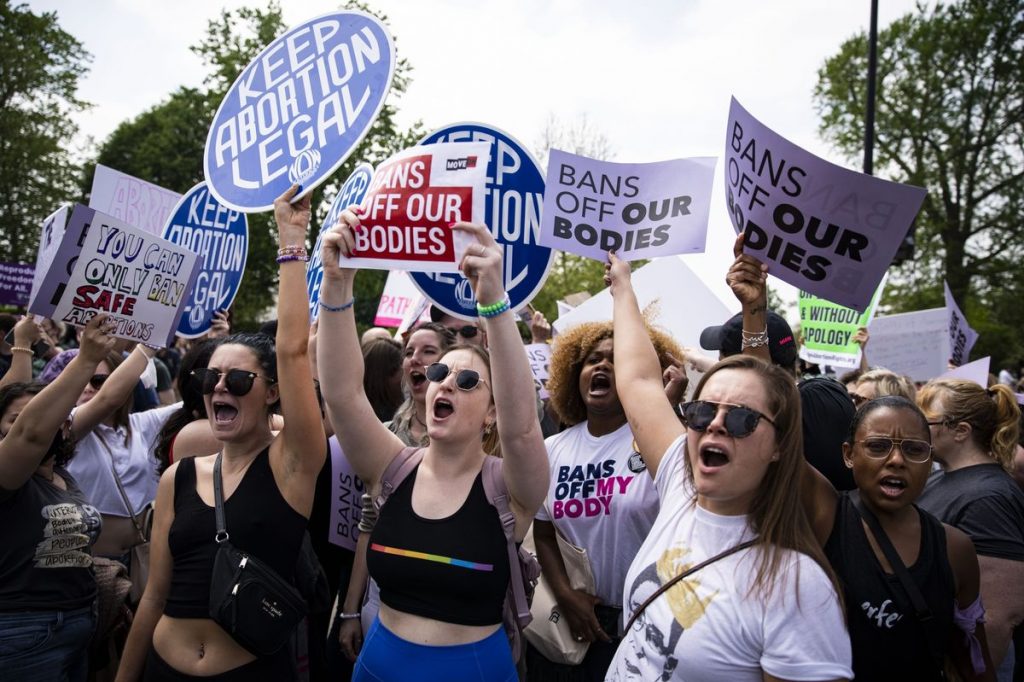 Some thought that the Supreme Court abortion decision in Dobbs v. Jackson might shift the political focus this election season to a struggling economy. But this week things got more complicated. Today's job report suggests that the economy is not on the verge of a recession. And on Tuesday Kansas voters threw cold water on the anti-abortion movement by rejecting restrictions on the practice. Over at The Washington Post, Jonathan Weisman and Katie Glueck suggest that the Kansas abortion vote may mean that abortion will end up as the most important issue that voters take to the polls in November. Here is a taste of their piece at The New York Times:
In swing states and even conservative corners of the country, several Republicans have shifted their talk on abortion bans, newly emphasizing support for exceptions. Some have noticeably stopped discussing details at all. Pitched battles in Republican-dominated state legislatures have broken out now that the Supreme Court has made what has long been a theoretical argument a reality.
In Pennsylvania, Doug Mastriano, the Republicans' ardently anti-abortion candidate for governor, has lately taken to saying "the people of Pennsylvania" will "decide what abortion looks like" in the state, not the governor. In Minnesota, Scott Jensen, a family physician who said in March that he would "try to ban abortion" as governor, said in a video released before the Kansas vote that he does support some exceptions: "If I've been unclear previously, I want to be clear now."
Republican consultants for Senate and House campaigns said Thursday that while they still believe inflation and the economy will drive voters to the G.O.P., candidates are going to have to talk about abortion to blunt Democratic attacks that the party's position is extreme. They have started advising Republicans to endorse bans that allow exceptions for pregnancies from rape or incest or those that threaten the life of the mother. They have told candidates to emphasize care for women during and after their pregnancies.
"If we are going to ban abortion, there are things we've got to do to make sure the need for abortion is reduced, and that women are not endangered," said Representative Nancy Mace, Republican of South Carolina, who won an exemption for rape and incest in her state's abortion law as a state representative. Now, she says Republicans need to press to expand access to gynecological and obstetrics care, contraception, including emergency contraception, and even protect the right of women to leave their states to get an abortion without fear of prosecution.
Messaging alone cannot free the G.O.P. from the drumbeat of news after the Supreme Court's decision, including the story of a 10-year-old rape victim who crossed state lines to receive an abortion, and headlines about women who confronted serious health problems under new, far-reaching restrictions or bans.
On Thursday, Gov. Ron DeSantis of Florida, who has recently avoided talking about abortion, suspended a state attorney from Hillsborough County who refused to prosecute people who try to provide abortions prohibited by the state's new 15-week ban, prompting angry recriminations from Democrats.
Read the rest here.