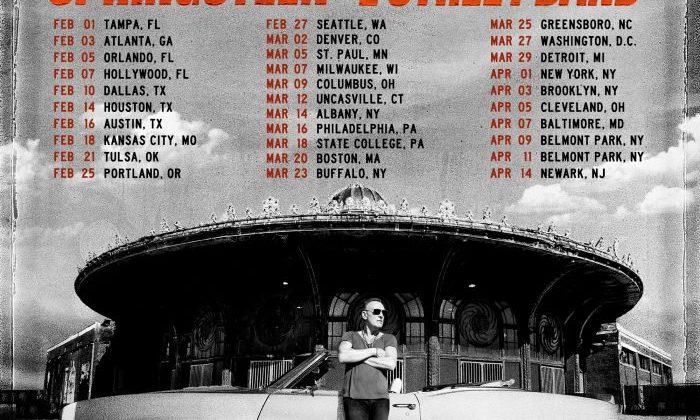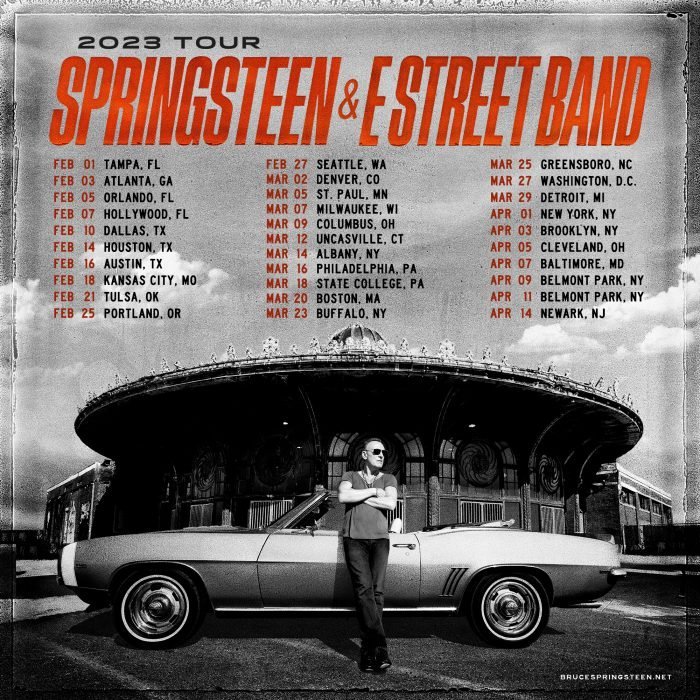 Bruce has long asked his fans to take a leap of faith:
Leap of faith? More like a "crisis of faith":
We covered the insanely high Springsteen ticket prices here and here.
Here is Allison Stewart at The Washington Post:
Longtime Bruce Springsteen fan Susan Avery raised her daughter to believe the Boss was the one rock star who could do no wrong. "He doesn't tear up hotel rooms," points out Avery, a fan since the '70s, who has seen every Springsteen tour for decades. "You don't see him on drug binges. He's just a really, really solid, wonderful guy."
In late July, tickets went on sale for Springsteen's first run of U.S. shows with the E Street band in six years. Like tens of thousands of others, Avery went online to try to purchase tickets. By the time she made it out of the virtual Ticketmaster queue, the only tickets priced at face value for the show she wanted at Connecticut's Mohegan Sun casino were in the nosebleed sections. As Avery went to purchase a slightly better seat, she watched the price of the ticket in her cart rise vertiginously. She wound up paying $800, several hundred dollars over face value.
Avery wasn't the only Springsteen fan experiencing sticker shock, thanks to Ticketmaster's dynamic pricing policy, which uses an algorithm to adjust prices in real time according to supply and demand. Instead of tickets selling for face value through Ticketmaster and then being resold by scalpers at significant — sometimes exorbitant — markups, dynamic pricing lets artists effectively scalp their own tickets before they even make it to the secondary market. Ticketmaster compares it to airline and hotel pricing, which can change without notice, though Ticketmaster, unlike those businesses, owns almost total market dominance in its field.
Artists such as Taylor Swift and Paul McCartney have been using dynamic pricing for years, but this was the first time music's most controversial ticketing practice had run headlong into its most ferocious fan base. The ensuing dust-up has laid bare the growing divisions between many artists and their audiences, between the 1 percenters who can afford tickets and the die-hard, less fortunate fans, who increasingly can't.
For Springsteen's biggest devotees, it's an unfortunate collision of circumstances: the pent-up demand after years of covid confinement, the six years since an E Street Band tour, the lack of understanding of a changing marketplace, the fear that the 72-year-old Springsteen will never do a full band tour again.
Because Springsteen has vowed to never do an official farewell tour, any tour could theoretically be the last one. And not just for Bruce. "I look at pictures from 2016 of myself and some friends at shows, and some people have died since then, you know," says Stan Goldstein, a longtime fan who has been conducting Bruce-themed tours of his native Jersey Shore since 1999. "You look at the picture and you're like, 'Oh, he's gone. She's gone.' You never know."
Fans say they are upset not just at ticket prices but at the lack of transparency. Outrage has been plentiful on Twitter and other places people like to be upset all the time, but also, more surprisingly, on Springsteen's own Instagram and fan Facebook groups. "So this is what a crisis of faith feels like," beloved fan resource Backstreets magazine tweeted, almost unthinkably. Words like "betrayed" and "gut punch" were frequently used. "I would expect this stuff from the Eagles," a fan tweeted, witheringly.
Read the rest here.