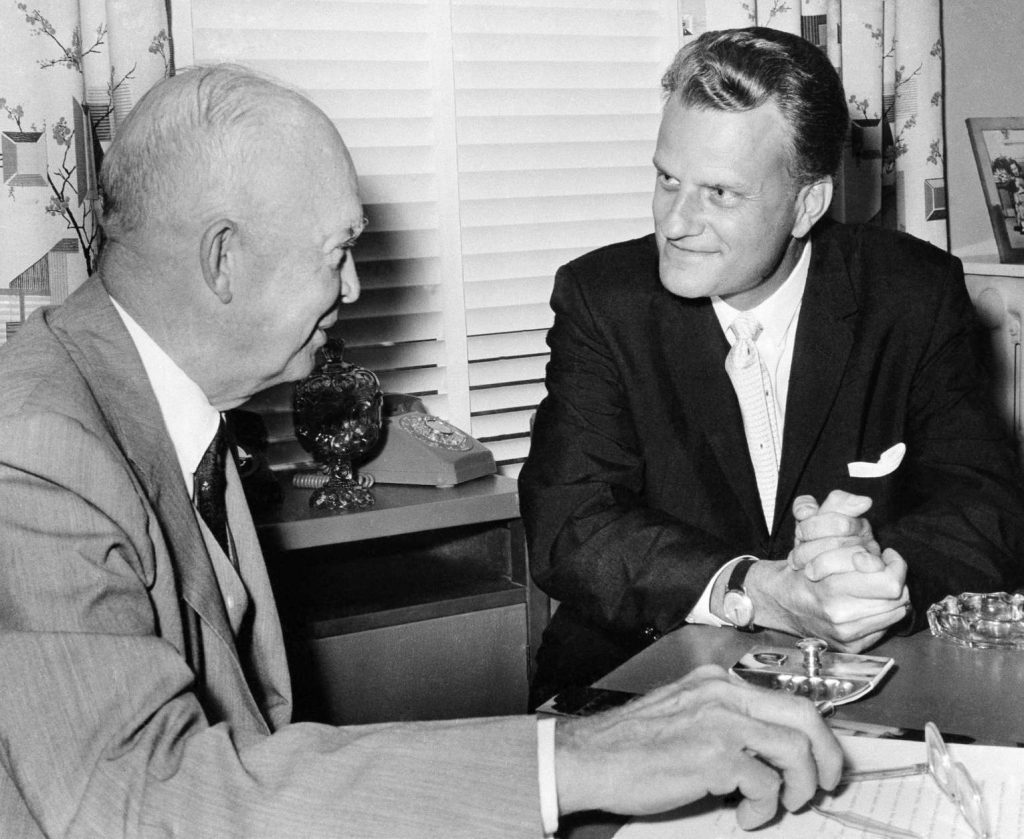 What is happening in Evangelical land?
White Southern evangelicals are leaving churches.
Most complaints about "evangelical elites"
How "weak" is evangelical theology?
Southern Baptists appoint a pastor to lead the fight against sexual abuse:
Beth Moore orders her tombstone:
The deep faith of Ronald Sider. He was the real deal.
Remembering Sider:
More from Shane on Sider:
Is Family Research Council really a "church"?
Evangelical colleges and universities are going green.
The Church of God has a new leader:
Franklin Graham and his team come to Kentucky:
A Michigan evangelical church is doing God's work.
How a Christian college graduate became a "leftist."
Worth pursuing?"
The National Association of Evangelicals on marriage:
Seattle Pacific University is suing the state of Washington.
Eastern University is growing.
Blast from the past:
Brazil's President Jair Bolsanaro is courting evangelicals in his re-election bid.
Wrestlers for Christ:
Army veterans are complaining about Liberty University. And here.
Evangelical pro-lifers will keep fighting in Kansas.
Lance being Lance:
The Southern Baptist Theological Seminary appoints a new dean.
Charlie Kirk among the Seven Mountain Domionists:
An evangelical church moves out of a Fresno neighborhood.
That's right folks–there now exists a patriotic conservative wireless provider. Sam is all over it:
How do Southern Baptists define a "pastor".
Abortion "abolitionists"
David Barton being David Barton. He is probably basing his prediction here on a twisted interpretation of a quote from the founding fathers:
Barton is rallying pastors:
A former Liberty University communications executive is in federal court.
Robert Jeffress and Lou Dobbs reunite:
"From a Christian world view":
Tom Buck lays down the law:
And he's still fighting against women pastors: