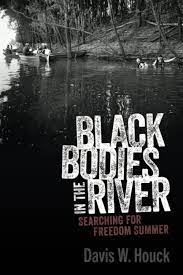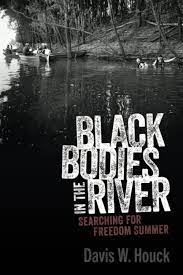 Davis Houck is Fannie Lou Hamer Professor of Rhetorical Studies at Florida State University. This interview is based on his new book, Black Bodies in the River: Searching for Freedom Summer (University Press of Mississippi, 2022).
JF: What led you to ​write Black Bodies in the River?
DH: I was watching a 2006 documentary on Freedom Summer when an interviewee claimed that during the search for Goodman, Schwerner and Chaney, law enforcement found 8 additional Black bodies. I wanted to know who they were.
JF: In 2 sentences, what is the argument of Black Bodies in the River?
DH: Freedom Summer was first and foremost a media event designed to bring the national media to cover civil rights in Mississippi. That decision to bring hundreds of white college students to the state continues to play out in how Freedom Summer is remembered and how its history gets written.
JF: Why do we need to read Black Bodies in the River?
DH: As with most revisionist history projects, this one attempts to set the record straight, especially the very consequential claim that many (who knows how many?) Black bodies were discovered in the summer of 1964.​​​
JF: Why and when did you become an Am​erican historian?
DH: I am a PhD in Rhetorical Studies, but the study of rhetoric always involves the study of history. You simply can't do an historically informed rhetoric project without being in the archives–or creating your own.
JF: What is your next project?
DH: I have several projects: the Senate testimony of Mississippi civil rights activist, Gus Courts; an analysis of the Emmett Till trial transcript; and the 1934 lynching of Floridian Claude Neal, which lead to the NAACP's 1935 campaign for anti-lynching legislation.
JF: Thanks, Davis!