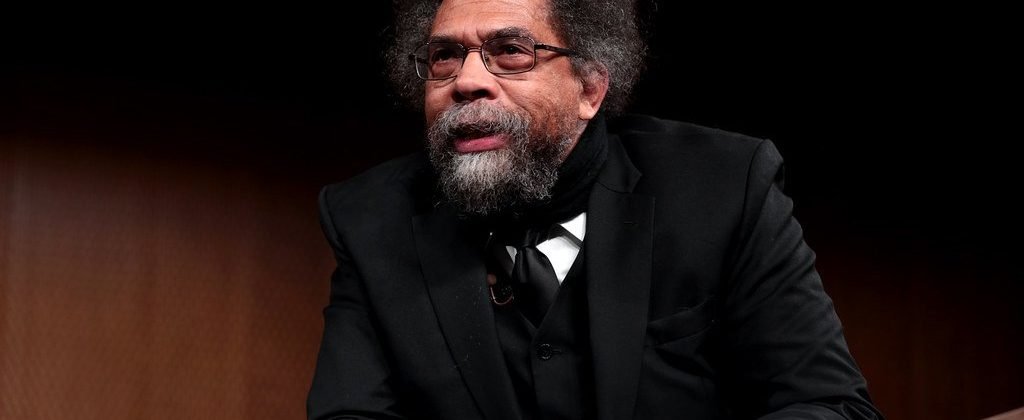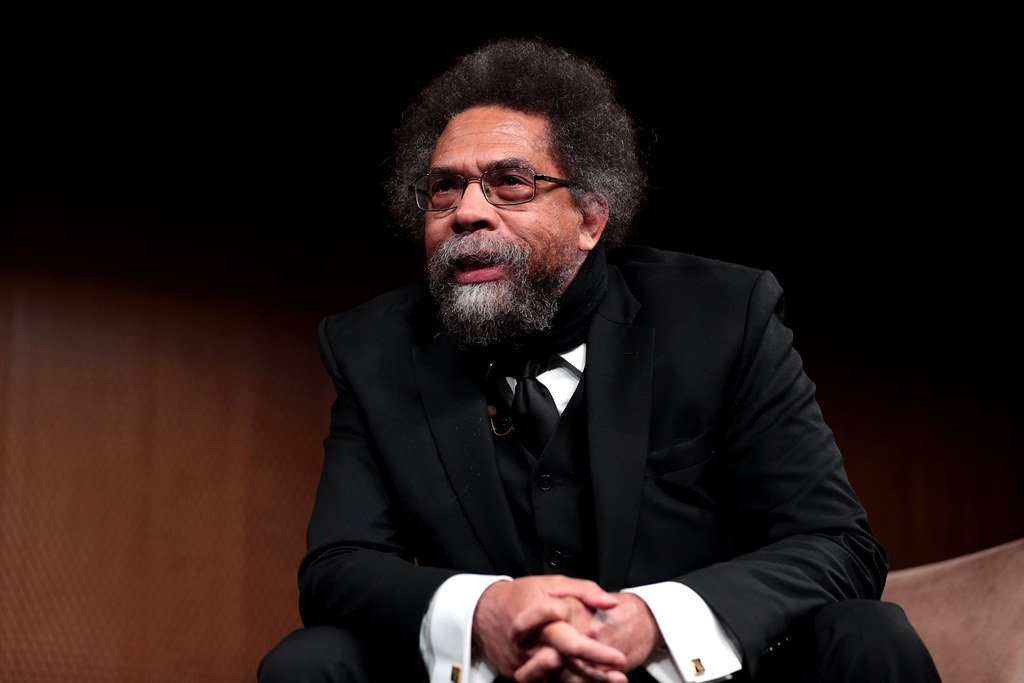 West's thoughts here come from the transcript of a conversation on identity politics between West, philosopher Judith Butler, journalist Glenn Greenwald, and Simon Critchley. The entire transcript is at Public Seminar.
Here is West:
I want to begin, really, with the great Henry James and his letter to Robert Louis Stevenson, when he said, "No theory is kind to us that cheats us of seeing," and I would say the same thing about language. I would say the same thing about philosophy. So, one of the tests of talking about identity politics: What does it blind us of? Culture wars: what does it blind us of? Now, all of us have blind spots. I mean, Adorno reminds us, a splinter in our eyes is the biggest magnifying glass, and he gets that from Matthew 10, New Testament. So, that . . . the sense of coming in with a spirit of humility and recognizing the limits to which we view any situation becomes part and parcel of how we think critically. 
So, when sister Judith began with an interrogation and a scrutiny of the very framework of identity politics, that's where I also want to begin. I think that's very important, you see. Because, you see, for someone like myself who comes out of the Black Freedom Movement, I have never viewed myself as part of any talk of identity politics. See, Fredrick Douglass and Martin King and Fannie Lou Hamer and Ella Baker, they weren't part of identity politics at all. The Black Freedom movement is a species of the human freedom movement of every corner of the globe trying to affirm their dignity, and, as a Christian, I would say sanctity and therefore be part of struggles against structures and institutions as well as self-critiques of themselves—wrestling with white supremacy inside of them, male supremacy inside of them, anti-Jewish, anti-Arab, anti-Muslim elements inside of them. 
And so, the question becomes, okay, if we're going to use the word identity politics, the question becomes: What is the moral content of one's identity? There's a variety of different identities one can have that lack a moral substance. There's a variety of identities that one has that have an ethical and moral substance. And then, what are the foreseeable consequences, especially political, of the kind of politics that flow from that? For those of us who are fundamentally committed to the change, the deep changes in our structures . . . it can be predatory capitalist, it can be empires that are still around, the Chinese empire and the American empire and so forth. It can be concerned with the rich humanity of non-binary precious folk, or precious gays and lesbians, or peoples of color. Those are not buzzwords or PC chit-chat labels, but rather precious human beings who are trying to look for what every human being has a desire for in the face of death, which is for protection, for association, and for recognition. That goes all the way down in each and every one of us. So that when we look at the talk about identity politics, we want to give us a genealogy. Where did that come from? Is this simply a neoliberal version of Black freedom, woman freedom, gay freedom movements that are sanitizing and losing sight of the deeper issues of human suffering and human social misery in the face of dominations—in the face of lies told about them? Because white supremacy is a lie that hides and conceals crimes. The same is true with male supremacy and the other ideologies that I mentioned, you see. So, that's my starting point. Because in any dialogue for me and here I'm with Gadamer—we were talking about Gadamer, you know, who is one of my deep influences and teachers. He says, well, traditions are unavoidable and escapable, and the question is in what kind of tradition you want to situate and locate yourself. Now, he's got a traditionalist understanding of tradition. . . he's conservative . . . I've got a much more subversive conception of tradition, so I'm talking about traditions of critique and resistance, but they're still traditions.
And I'm just a small instant in that tradition. I want to be true to the best of that tradition. I want to be true to what the Harriet Tubmans and Martin Kings and W. E. B. Du Boises are concerned about, and what were they concerned about. How does integrity face oppression? How does honesty face deception? How does decency face insult? How does courage meet brute force? And so, the criteria are always going to be integrity—intellectual, spiritual, moral integrity. It's going to be honesty— intellectual, moral and spiritual honesty. It's going to be concerns about courage and concerns about decency. And, in the end, that means I look at the world through more of a spiritual lens.
Read the entire conversation here.