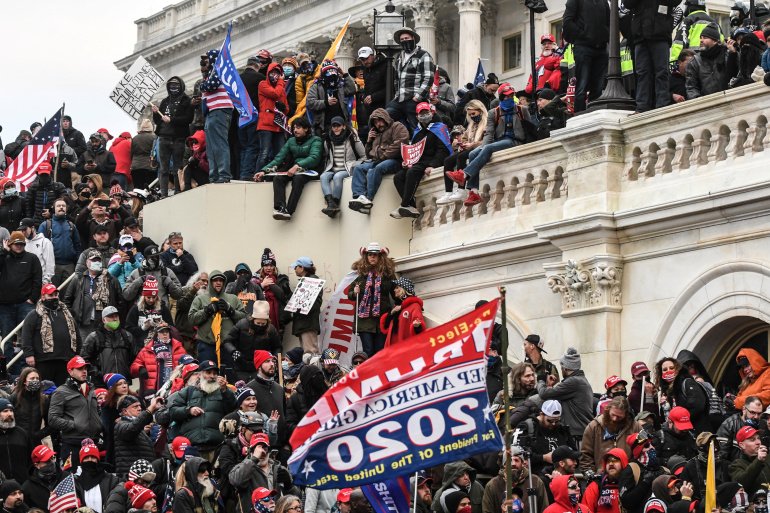 This is the diagnoses of Brian Klaas, a political scientist at University College London. Here is a taste of his piece at The Atlantic:
I've spent the past 12 years studying the breakdown of democracy and the rise of authoritarianism around the world, in places such as Thailand, Tunisia, Belarus, and Zambia. I've shaken hands with many of the world's democracy killers.
My studies and experiences have taught me that democracies can die in many ways. In the past, most ended in a quick death. Assassinations can snuff out democracy in a split second, coups in an hour or two, and revolutions in a day. But in the 21st century, most democracies die like a chronic but terminal patient. The system weakens as the disease spreads. The agony persists over years. Early intervention increases the rate of survival, but the longer the disease festers, the more that miracles become the only hope.
American democracy is dying. There are plenty of medicines that would cure it. Unfortunately, our political dysfunction means we're choosing not to use them, and as time passes, fewer treatments become available to us, even though the disease is becoming terminal. No major prodemocracy reforms have passed Congress. No key political figures who tried to overturn an American election have faced real accountability. The president who orchestrated the greatest threat to our democracy in modern times is free to run for reelection, and may well return to office.
Our current situation started with a botched diagnosis. When Trump first rose to political prominence, much of the American political class reacted with amusement, seeing him as a sideshow. Even if he won, they thought, he'd tweet like a populist firebrand while governing like a Romney Republican, constrained by the system. But for those who had watched Trump-like authoritarian strongmen rise in Turkey, India, Hungary, Poland, the Philippines, Sri Lanka, Thailand, and Venezuela, Trump was never entertaining. He was ominously familiar.
At issue was a classic frame-of-reference problem. America's political culture is astonishingly insular. Turn on cable news and it's all America, all the time. Other countries occasionally make cameos, but the story is still about us. (Poland is discussed if Air Force One goes to Warsaw; Iran flits into view only in relation to Washington's nuclear diplomacy; Madagascar appears only in cartoon form, mostly featuring talking animals that don't actually live there.) Our self-obsession means that whenever authoritarianism rises abroad, it's mentioned briefly, if at all. Have you ever spotted a breathless octobox of talking heads on CNN or Fox News debating the death of democracy in Turkey, Sri Lanka, or the Philippines?
Read the rest here.