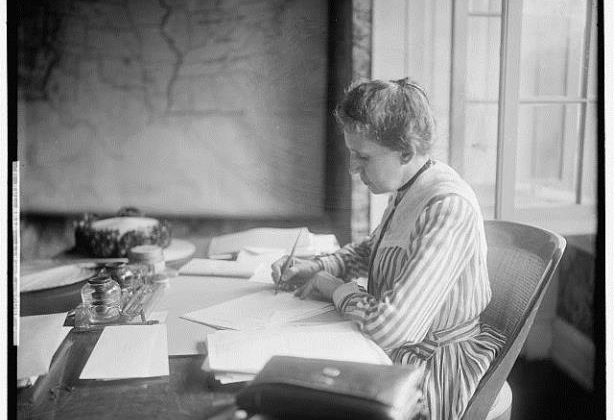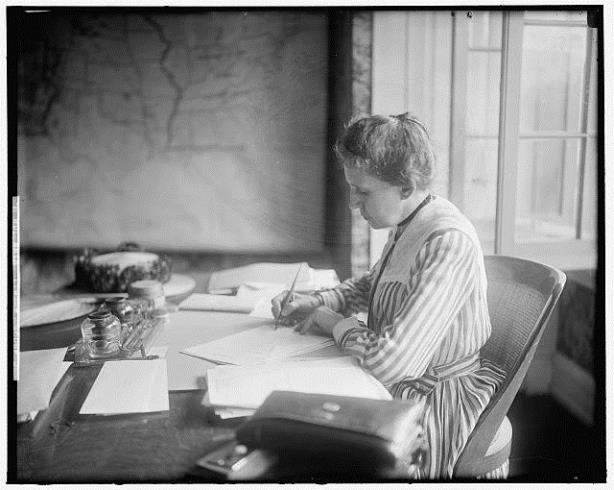 I am a regular reader of Ben Railton's blog "American Studier." Last week he took-up the history of investigative journalism with pieces on Ida B. Wells, A.C. Thompson, David Halberstam, Ida Tarbell, Nellie Bly,and Fanny Fern. It's a great little series and I encourage you to check it out.
Here is a taste of his post on Tarbell:
First, a paragraph from Chapter Five of Of Thee I Sing: "Another prominent and influential muckraking effort was the investigative journalism of Ida Tarbell (1857–1944). Tarbell was an iconoclastic activ­ist who took part in many of the era's social and political debates, from the women's suffrage movement to America's entry into World War I. But she was best known for her investigative research into and writing about John D. Rockefeller's Standard Oil Company, which took shape across multiple serialized articles between 1902 and 1903 in McClure's Magazine (for which Tarbell worked as an editor for many years) and was published in book form as The History of the Standard Oil Company (1904). Tarbell was careful to ground that project in detailed work with a voluminous collection of primary documents, as well as extended interviews with Standard Oil executives among many other groups. But she came nonetheless to an impassioned and convincing perspective on the negative effects of both Rockefeller and a mo­nopoly like Standard Oil on American society, writing in her book's conclu­sion that 'our national life is on every side distinctly poorer, uglier, meaner, for the kind of influence he exercises.' And her work contributed directly to a significant shift in those national conversations: the breaking up of Standard Oil under the auspices of the Sherman Antitrust Act."
Read the rest here.