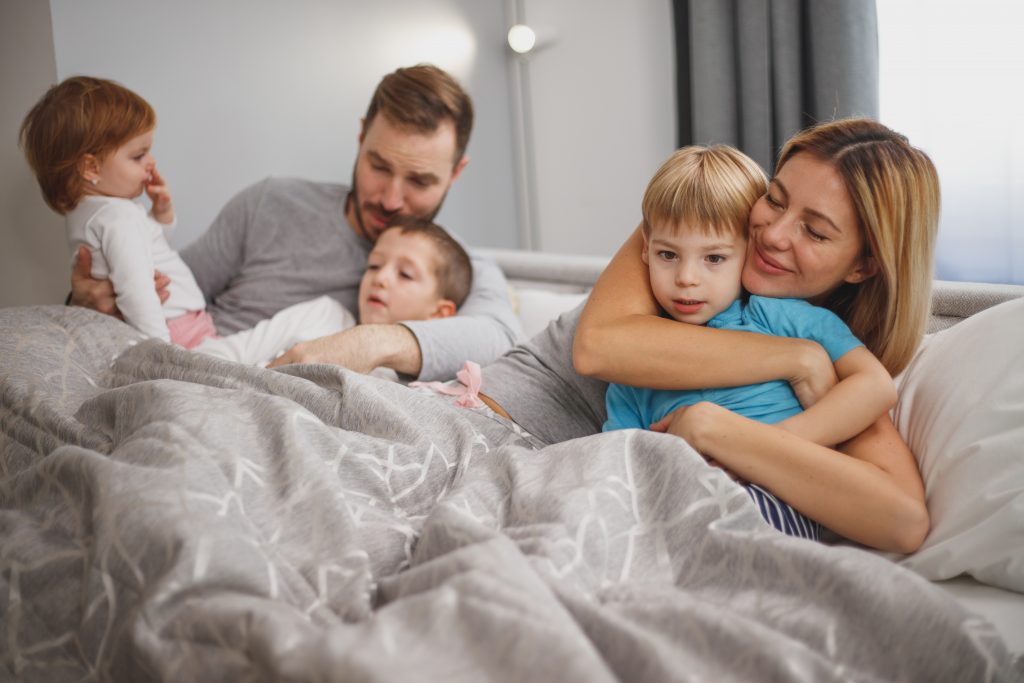 The fundamentally dependent nature of human beings requires much more than the state can offer
The overturning of Roe and Casey presents an opportunity to reorder our common life along the lines of a genuinely pro-life ethic.
A refrain one hears in the abortion debates runs as follows: A truly consistent pro-life position would support robust governmental support of pregnant women. But since conservative pro-lifers don't generally support an expansion of the welfare state, conservative pro-lifers are hypocrites who don't care about pregnant women and life after birth. This sort of logic is apparent in recent commentary suggesting that being truly pro-life requires one to support federal spending to "make birth free."
The "pro-choice" version of this argument is a non-starter. The moral urgency to help the downtrodden never justifies the use of lethal force against innocent persons. The "pro-life" version of the argument, insofar as it suggests that one is not genuinely pro-life unless one supports cradle-to-grave welfare statism, is both slanderous and fallacious. It is slanderous because it ignores or downplays the widespread and generous charitable and volunteer work conservative pro-lifers do for women. It is fallacious because helping women and children in crisis pregnancy situations can be carried out using a variety of state and non-state means. These approaches thus fall within the ambit of prudence: reasonable persons can differ.
In the early years of the pro-life movement Cardinal Bernardin, among others, developed a Christian version of the consistent life ethic argument—sometimes called the "seamless garment"—that sought to link opposition to abortion to support for expanded social welfare, along with opposition to such things as nuclear proliferation and the death penalty. Other versions of the argument included expanded federal funding for "family planning."
The problem with seamless garment-style arguments is not that they were made in bad faith by their Christian proponents, who, we can assume, genuinely sought to take Christ's imperative to care for the downtrodden and vulnerable seriously. Rather, it was in the way the arguments were manipulated for political power. Pro-choice politicians often leveraged them effectively to emphasize their social justice credentials while de-emphasizing the moral urgency of legally protecting the unborn. But over time fewer and fewer citizens concerned about abortion were fooled by such doublespeak. The conceptual links of abortion to any number of social issues notwithstanding, any sound ethic of life must judge that the legalized killing of over sixty million children in the womb since 1973 is a most urgent moral evil.
Another problem with the seamless-garment-style emphasis on, for example, the alleviation of poverty (including through the destructive governmental incentivization of single-parent homes) or federally subsidized contraception, is that such policies ignored or even exacerbated the underlying contagion of which abortion is both symptom and sacrifice: the institutionalized idolatry of sexual satisfaction, which normalized the severance of sex from the social roles of spouse and parent.
In short, the moral urgency of overruling the pro-abortion precedents is in no way diminished, even if it is not accompanied by other desired social legislation.
That said, a number of pro-life commentators (from diverse religious traditions) are proposing various expansions of the social safety net, including new governmental tax credits and expenditures to support pregnant women, new mothers, adoption, and families.
Such proposals, particularly when they are framed with due concern for fiscal responsibility and family structure, deserve careful and thoughtful consideration. Not only would they call the pro-choice bluff, they could also advance a genuinely pro-life ethic by offering real help to families in need. But new governmental programs or entitlements can at best provide only background or subsidiary support. A post-Roe world therefore provides an opportunity for a more radical rethinking and re-presentation of what a consistent life ethic would look like. While such a rethinking can only be barely limned here, it begins by re-conceptualizing the foundational ties of our social life.
Enlightenment liberalism posited the lone individual as the foundational unit of social order. We were asked to imagine that the true foundation of civil government was a state of nature in which men were like mushrooms (to use Thomas Hobbes's phrase): sprouted up, fully grown adults, highly rational and calculative contractors seeking to advance their self-interests when manufacturing polity. While Hobbes (and later, John Locke) to varying degrees backfilled familial relations into their respective accounts, the thrust of their arguments called into question all bonds to which the sovereign individual does not consent. The atomistic individualism expressed in the Roe and Casey decisions, in which the "rights" of mothers are framed as in essential conflict with the "rights" of their unborn children, can thus be seen as an outgrowth of the individualistic anthropology of liberalism.
But the state of nature theories were deeply misleading. Human beings are not fungi. We are, as Alasdair MacIntyre aptly puts it, dependent rational animals. We are born individually helpless and deeply in need of relationships of care. The true seeds of the bonds of polity are the bonds of affection cultivated in the nursery, which are not the product of a mutually profitable contract. They are forged instead through parents' self-giving sacrificial acts of love, the debt of which can never be repaid within the order of justice
We remain dependent, rational animals as adults and are therefore in need of membership in what MacIntyre calls "communities of acknowledged dependence," the currency of which social scientists call "social capital." To be a member of a community of acknowledged dependence is to practice the virtues of giving and receiving, of misericordia and gratia. However helpful the nation-state might be as a background supporter, it is not the locus of such community—MacIntyre says the state often looks like a giant utility company that doles out goods and services not according to a common mind arrived at by rational deliberation but the bargaining of various interest groups, lobbyists, elites, and the like.
Another way to put this is that dependent rational animals need genuine friendship to flourish. Besides being an intrinsic good, friendship is an antidote to hardship because we thereby alleviate it, sharing its weight.
Hardship, suffering, and affliction, of which pregnancy, birth, and neonatal caregiving are instances, are unavoidable in this life. But as a father whose ninth child was just born, I have been a parent in situations with both less social capital (fewer friendships, weaker parish, indifferent neighbors, etc.) and more social capital. I can attest to what social scientists tell us: Friendship makes all the difference. When my first daughter was born I was in graduate school; I think we may have had a couple of close friends bring us meals. The day my ninth child was born we had a meal calendar filled up for a month and several friends we could call upon for help. The goal of pro-lifers should be the proliferation of such communities, where children are seen as a gift to be welcomed rather than a burden to be feared. 
Many orthodox Christians have already built or are building such communities of acknowledged dependence, anchored in family, church, and place. The challenge and opportunity for such communities after Roe will be to find ways not only to extend their circles of love outward into the community at large but to portray at large the intellectual merits and the beauty of their social forms, which are the essential ingredients of a genuine ethic and culture of life.
Kody W. Cooper is UC Foundation Associate Professor of Political Science & Public Service at the University of Tennessee at Chattanooga and author of Thomas Hobbes and the Natural Law (University of Notre Dame Press, 2018).