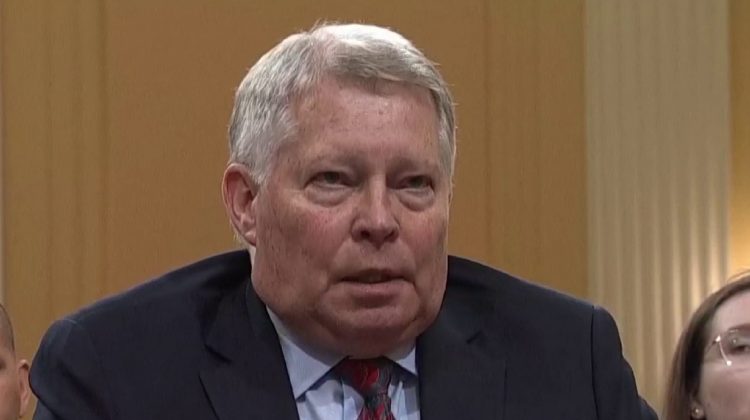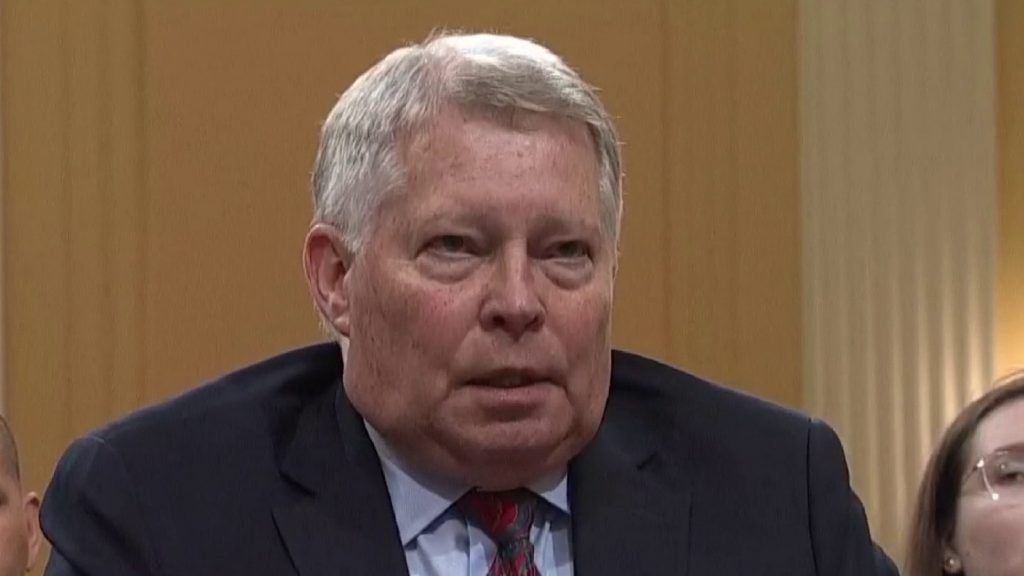 A group of conservatives just released a 72-page report, based on a close reading of all the pertinent court cases, proving that there was no fraud in the 2020 election. The report is titled, "Lost, Not Stolen: The Conservative Case That Trump Lost, and Biden Won the 2020 Presidential Election."
The primary authors of the report are:
The Honorable Thomas B. Griffith
The Honorable J. Michael Luttig
The Honorable Michael W. McConnell
The Honorable Theodore B. Olson
Here is a taste:
As part of his post-election attempts to retain the presidency, Donald Trump and his supporters filed 64 cases containing 187 counts in the six key battleground states, in addition to utilizing some of the recount and contest procedures available to them under state law. The former president maintains to this day that the 2020 election was stolen and the results fraudulent.
This Report takes a hard look at the very serious charges made by Trump and his supporters. The consequences of a president and a major party candidate making such charges are monumental. If true, our electoral system is in desperate need of repair. If not true, that must be said because such false charges corrode our democracy and leave a significant share of the population doubting the legitimacy of our system, seriously weakening the country.
Every member of this informal group has worked in Republican politics, been appointed to office by Republicans, or is otherwise associated with the Party. None have shifted loyalties to the Democratic Party, and none bear any ill will toward Trump and especially not toward his sincere supporters. Many of us have worked over the years in polling places as part of Republican Election Day Operations looking for the same sort of fraud and irregularities Donald Trump claimed in 2020. Such vigilance is entirely appropriate and must not be stigmatized as "voter suppression."
Fraud, irregularities, and procedural deficiencies formed the basis for challenging the results in five of the six highly contested Electoral College battleground states of Arizona (page 7), Georgia (page 27), Michigan (page 36), Nevada (page 47), and Wisconsin (page 64). In Pennsylvania (page 53), Trump verbally attacked the elections as fraudulent, but his lawyers never filed such charges in court.
For this Report, we examined every count of every case brought in these six battleground states. We include both a narrative for each state and an accompanying Addendum listing each case and its disposition.
We conclude that Donald Trump and his supporters had their day in court and failed to produce substantive evidence to make their case.
Of the 64 cases brought by Trump and his supporters, twenty were dismissed before a hearing on the merits, fourteen were voluntarily dismissed by Trump and his supporters before a hearing on the merits, and 30 cases included a hearing on the merits. Only in one Pennsylvania case involving far too few votes to overturn the results did Trump and his supporters prevail. Repetition of these false charges causes real harm to the basic foundations of the country, with 30 percent of the population lacking faith in the results of our elections.
In our system of government, these cases provided the forums in which Trump and his supporters could and should have proven their claims. This Report shows that those efforts failed because of a lack of evidence and not because of erroneous rulings or unfair judges. Judges, legislators, and other election officers, often including members of his own party, gave Trump ample time and every opportunity to present evidence to make his case. Post-election audits or reviews in each state also failed to show any irregularities or fraud that would overturn the electoral results. In many cases, after making extravagant claims of wrongdoing, Trump's legal representatives showed up in court or state proceedings empty-handed, and then returned to their rallies and media campaigns to repeat the same unsupported claims.
Even now, twenty months after the election, a period in which Trump's supporters have been energetically scouring every nook and cranny for proof that the election was stolen, they come up empty. Claims are made, trumpeted in sympathetic media, and accepted as truthful by many patriotic Americans. But on objective examination they have fallen short, every time.
Moreover, even if there were such evidence (which we did not find), there is an obligation on the part of a campaign challenging the veracity of official results to bring its challenges on a timely basis, through the established legal channels, based on ordinary rules of evidence and logic. In our system of government, these proceedings provide the forums in which Mr. Trump and his supporters could and should have proven their claims. They had every opportunity to use those channels.
Once they had lost, Trump and his supporters had an obligation to recognize that the election debate was over. Questions of election legality must be resolved dispassionately in courts of law, not through rallies and demonstrations—and most emphatically, not by applying political pressure and threats to induce Congress to ignore its constitutional duty and the electoral outcome for which the people voted, and which the legal processes of the affected states had examined and confirmed. The same system used to bring all his cases, recounts, and contests also sets deadlines for when the process becomes final, a winner is declared, and the losing candidate concedes. Trump failed to abide by that norm in contrast to prior losers of presidential elections such as Richard Nixon and Al Gore.
After reviewing the evidence presented in each court case and the post-election reviews with this lens, certain patterns emerge. Most obvious is that the former president's rhetoric—before, during and after the election—was not supported by the legal cases he tried to make or any evidence he introduced. Cases and reviews in the six battleground states included similar charges and similar dismissals by federal and state courts.
Read the entire report here.
I think I'll take the word of these conservatives–several of them who were on short lists for Supreme Court nominations during the George W. Bush presidency– over Rudy Giuliani, Jenna Ellis, and Sydney Powell. 🙂