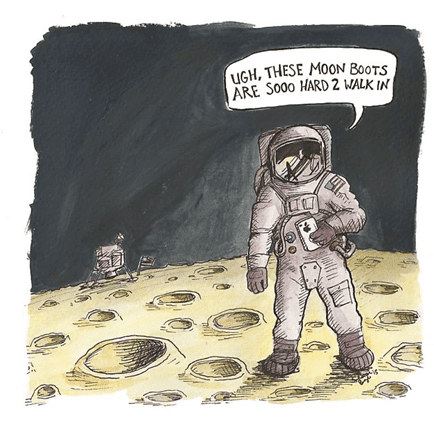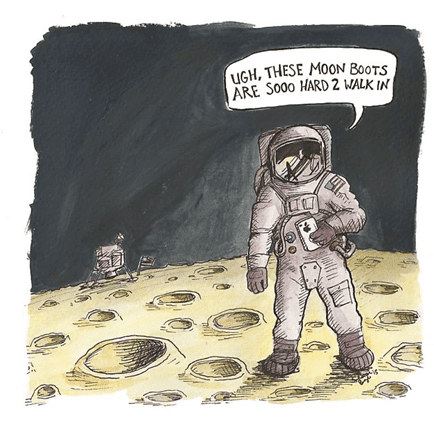 Don't get me wrong–I am humbled that you are reading our work here at Current. I would be even more humbled if you became a patron. But the title of this post plays off of David Brooks's recent piece at The Atlantic, "Truly Humbled to Be the Author of This Article."
Here is a taste:
The whole point of humility display is to signal that you are humbled by your own magnificent accomplishments. We can all be humbled by an awesome mountain or the infinitude of the night sky, but to be humbled by being in the presence of yourself—that is a sign of truly great humility.
The second rule is that you must always use the word humbled when the word proud would actually be more accurate. For example: "Humbled to be make the 100 Under 100 list in Arbitrary Lists Magazine," "Truly Humbled to be keynote speaker at TedXEastHampton," "Humbled that Cameron Diaz is giving me a ride to Bradley Cooper's surprise birthday party. Just thought I'd mention it." The key to humility display is to use self-effacement as a tool to maximize your self-promotion.
The third rule is that you must never use a pronoun. I don't mean to carp, but I think Christine Lagarde erred when she began her tweet "I am humbled …" If you're a truly important person, you don't have time for pronouns in your tweets, emails, or texts, so you'll want to truncate all your communications. You'll want to start your tweets with "Humbled to be …" or "Honored to be …" This sends the message that you have only a few seconds to dash off this tweet, because you've got Melinda French Gates on hold.
The great thing about humility tweets is that you're not trying to show that you are better than anybody else. You are showing that you are a regular, normal person, despite the fact that your life is so much more fabulous than those of the people around you. You are showing the world that you haven't let your immense achievements go to your head! You've remained completely egalitarian—you just happen to be a better egalitarian than most people (and you are humbled by that fact). It's easy to be humble when you're most people. But just think about how amazing it is to be humble when you're as impressive as you!
Read the entire piece here.