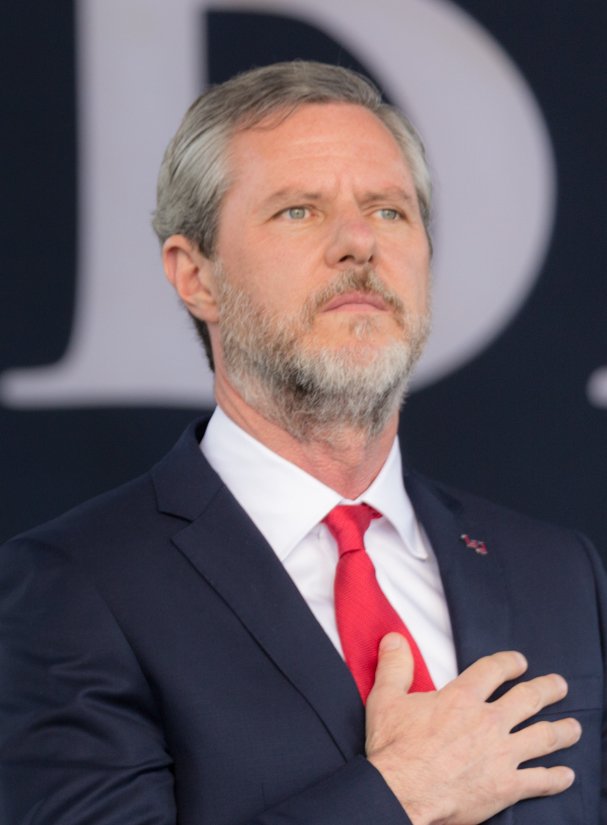 The 990 is an IRS tax form that provides the public with financial information about a nonprofit organization. Chronicle of Higher Education reporter Dan Bauman read Liberty University's recent Form 1990 with a fine-tooth comb. Here is a taste of what he found:
The bitter war of words between Jerry L. Falwell Jr. and Liberty University — the institution Falwell led for over a decade — shows no signs of abating, per newly filed federal records obtained by The Chronicle.
In the most recent Form 990 that Liberty filed with the Internal Revenue Service, the university disclosed that Falwell earned $3.5 million from the institution in 2020 — $2.4 million of it from severance. But Liberty also accuses Falwell and his family of benefiting from a series of dubious financial transactions during Falwell's last five years as president of the Christian mega-university. The recriminations follow the filing of dueling lawsuits by the two parties in state court in 2021, and before that, the pair's very public and acrimonious separation in August 2020.
Among the accusations Liberty levels against Falwell in its 990:
Falwell used university-owned aircraft and university credit cards for personal ends, and failed to reimburse Liberty.
The university provided housekeeping and groundskeeping services to Falwell's family, furnished administrative-assistant services to his wife, and made capital improvements and intellectual-property upgrades to his personal property, the costs of which Falwell didn't reimburse Liberty.
Falwell's son (Charles Wesley) and daughters-in-law (Laura, Charles Wesley's wife, and Sarah, who is married to Jerry L. Falwell III) earned "unreasonable compensation" during their time as employees of Liberty, and Charles and his wife, Laura, paid below-market rent while residing in university housing.
Falwell's mother (now deceased) received security and personal-care services from Liberty — which were allegedly authorized by Falwell, but not reimbursed.
In a statement to The Chronicle, a lawyer for Falwell disputed the veracity of "virtually all the statements" made by Liberty to the IRS. He also suggested that an examination opened by the IRS into Liberty's operations during the 2019 fiscal year may have motivated the institution to make such allegations.
"This appears to us to be Liberty positioning itself with respect to the IRS audit and improperly ascribing blame to Mr. Falwell," the lawyer, Vernon E. Inge Jr., wrote.
Read the rest here. The drama continues.