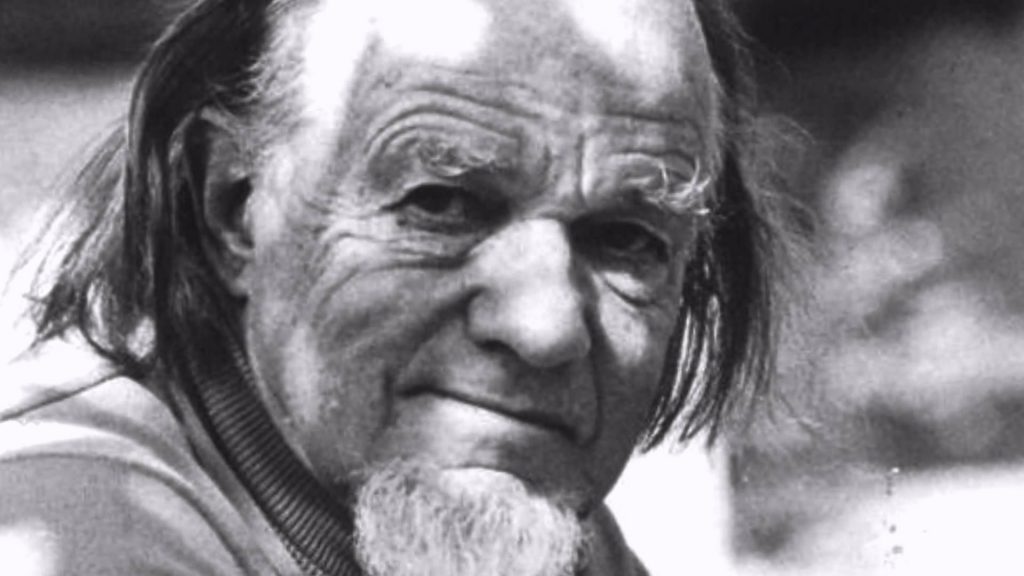 How is Evangelical land responding to the overturning of Roe v. Wade? I have long understood these roundups as a form of curation. It's important to get these responses (or at least some of them) all in one place.
David French: "Darkness still grows on the right" (I think you will see some of it in this roundup).
Shane Claiborne:
The & Campaign responds. And one its leaders, Justin Giboney:
Ed Stetzer:
Lisa Sharon Harper:
Duke Kwon:
Michael Wear:
Skye Jethani:
James Dobson via Facebook:
Praise God! We have just received the news for which we have been praying and working! After nearly 50 years, a majority of Supreme Court justices, who refused to be intimidated by threats and violence, have finally struck down Roe v. Wade. Roe was built on a lie that somewhere hidden in our Constitution there existed a right to destroy children in the womb. The ruling in 1973 shocked the nation and divided the country. It was an exercise in raw judicial power. History will judge it as one of the court's most shameful moments. But now the court has corrected its mistake. Roe is dead, and, as a result, millions of innocent babies will have a chance to live and be welcomed into the world and protected by the promises of our Constitution and Declaration of Independence. All of us who fought so hard to save innocent babies and to end the exploitation of women by the abortion industry have cause to celebrate and to thank God. This is a tremendous day for our country. But the battle is not over. The court has taken the issue of abortion and returned it to the states. The people of each state will now have the opportunity to debate and to try to persuade their fellow citizens. Then they can reach their own conclusions on the fundamental issue of the sanctity of life and pass laws that reflect that consensus. All of us at JDFI will continue to be in that battle, and I pray to God you will be there, too.
The Faith and Freedom Coalition responds. And here is its founder, Ralph Reed:
Christian Broadcasting Network's star reporter:
The Southern Baptist Convention's Ethics and Religious Liberty Commission responds:
Southern Baptists also had an event on the Dobbs decision. Watch it here.
A professor at Southwestern Baptist Theological Seminary:
And the seminary itself replies:
The president of Southeastern Baptist Theological Seminary wrote an open letter. Read it here.
Southern Baptists used to like Roe v. Wade:
Al Mohler was on top of it:
Listen to his "Special Edition" here. Or read Mohler here.
Greg Laurie: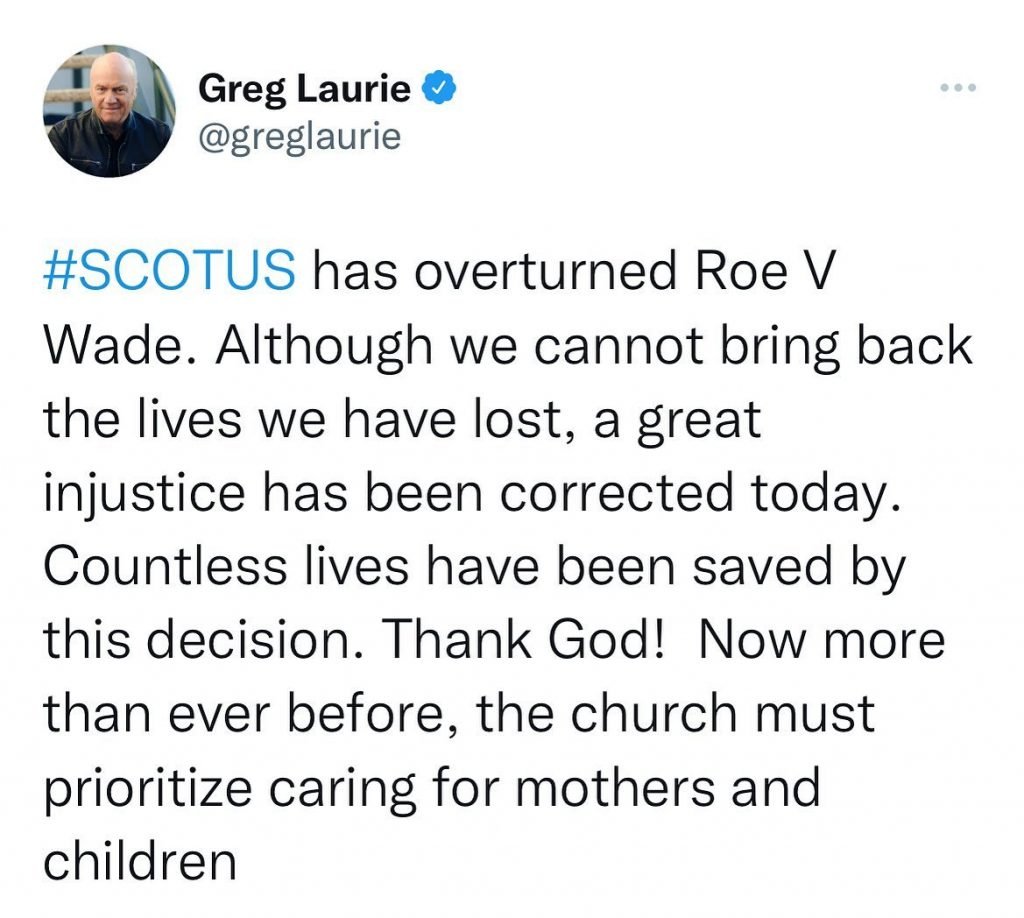 National Association of Evangelicals:
Kate Shellnut responds to the NAE statement:
Blast from the past:
A fellow at Liberty University's Standing for Freedom Center:
Also from Liberty:
Jack Graham:
Evangelical writer and apologist Lee Strobel:
Then there is this guy:
This is what the pro-life movement now looks like:
Here is a thread in response to the tweet above:
Old hatreds don't die easy:
Samuel Rodriguez:
Karen Swallow Prior in The New York Times. But some folks aren't happy with what she said:
More praise for Trump:
Huck wants more:
Family Research Council:
Ben Carson and Tony Perkins:
Tony Perkins calls the Dobbs decision an "act of repentance":
Here is Jack Hibbs of Calvary Chapel-Chino Hills (on his FB page):
Statement from Pastor Jack Hibbs, Founding Pastor of Calvary Chapel Chino Hills on today's SCOTUS ruling in Dobbs v. Jackson Women's Health Organization. Today the U.S. Supreme Court upheld the Constitutional right to life in its ruling in Dobbs v. Jackson Women's Health Organization. There has never been a Constitutional right to abortion. By overturning Roe v. Wade, we are ending nearly 50 years of mass murder, and the Supreme Court rightly returned the decision to legislate abortion back to the states and the vote of the people. As Christians, life is a sacred gift from God. Countless lives will be saved moving forward. However, the fight for life is not over. In California, Governor Gavin Newsom and the Democrat legislators are currently in the process of advancing SCA 10 (State Constitutional Amendment). If SCA 10 passes the Assembly by June 30th, this amendment will be on the ballot in November, and the voters will decide if abortion will be a part of the California Constitution. This constitutional amendment will prevent future lawmakers from placing reasonable limits on abortion. Under this constitutional amendment, the legislature wouldn't be able to prohibit partial-birth abortions. California Christians must rise up and speak for the unborn at the ballot box. Just as Jesus Christ came to give us eternal life, we need to defend life at all costs.