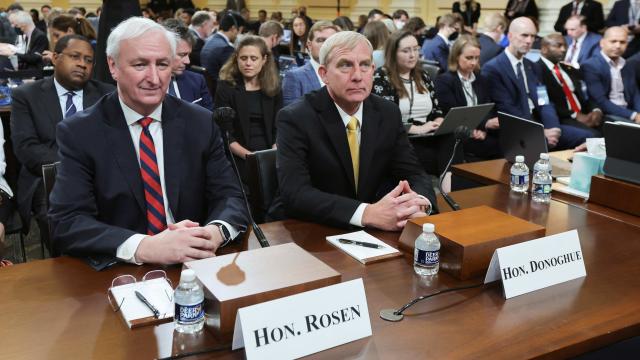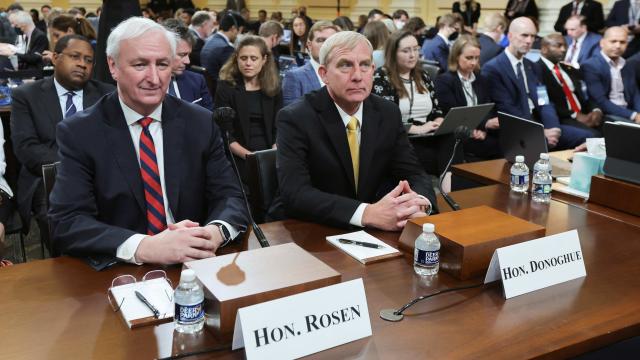 I knew Trump's catchphrase, "drain the swamp" would one day be good for something. Those watching the January 6th hearings are witnessing the machinations of the most corrupt president in American history and the people who stood with him and continue to stand with him.
Here are five takeaways from yesterday's hearings, compliments of Jennifer Rubin at The Washington Post:
"Justice Department lawyers repeatedly told Trump he had the facts and the law wrong." Donald Trump and Jeffrey Clark, the guy who Trump tried to appoint as head of the Department of Justice when acting Attorney General Jeffrey Rosen refused to support the Big Lie, continued "to push the department to find fraud where none existed." We learned this from Richard Donoghue, former acting attorney general; Jeffrey Rosen; and Steven Engel, former assistant attorney general for the Office of Legal Counsel.
"Trump tried all sorts of nutty gambits." Trump told Donoghue to "just say the election was corrupt and leave the rest to me and the Republican congressmen." Yes, you read that correctly. Donoghue, of course, refused to lie for Trump.
"The threat of mass resignation stopped Trump from appointing Clark" as acting attorney general.
"Jeffrey Clark is in deep trouble." It is clear that Clark was willing to do anything for Trump. And my congressman, Scott Perry, recommended Clark because he thought Clark would be loyal.
"We need to hear from [White House counsel Pat] Cipollone"
Trump needs to be charged with a crime. He makes Nixon look like a saint. Today the FBI raided Clark's house. We will see what happens with this. (Clark ran to Fox News to complain about the raid).
We also learned that Trump's strongest supporters in the House— Scott Perry (PA), Marjorie Taylor Greene (GA), Matt Gaetz (FL), Louis Gohmert (TX), Andy Biggs (AZ), and Mo Brooks (AL)—all asked for presidential pardons. Hmm. I wonder why they would need a pardon?
And, of course, there are all kinds of Big Lie facilitators out there. For example, Doug Mastriano, a believer in the Big Lie, is running for governor of Pennsylvania. He was present at the Capitol on January 6th. He is one of more than 100 people running for office on these false claims.
Rudy Giuliani and Jenna Ellis, who lost 61 of 62 election fraud cases, still believe the election was stolen and Trump is the savior of the republic.
Dinesh D'Souza's "2000 Mules" promotes the Big Lie. Evangelical churches are showing and endorsing this documentary. (Just Google "2000 Mules and churches.")
Evangelicals such as Eric Metaxas continue to promote the idea that the election was stolen.
Drain the swamp. It's time for Attorney General Merrick Garland to step-up.