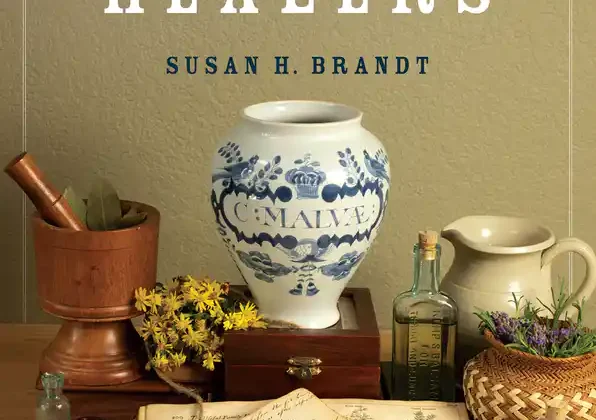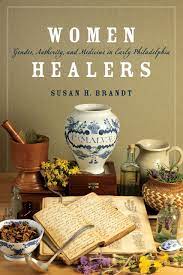 Susan Brandt is a lecturer in history at the University of Colorado, Colorado Springs. This interview is based on her new book, Women Healers: Gender, Authority, and Medicine in Early Philadelphia (University of Pennsylvania Press, 2022).
JF: What led you to write Women Healers?
SB: When I embarked on a second career in history after my first profession as a nurse practitioner, I was captivated when my dissertation advisor introduced me to Elizabeth Coates Paschall's eighteenth-century medical recipe book. Paschall was a Philadelphia healer who kept a detailed manuscript describing her extensive healing practice. As I read Paschall's descriptions of her remedies and patient encounters, my mind strayed back to the 1980s when I worked in a clinic in a medically underserved area in the North Carolina mountains. I remembered meeting lay healers and granny midwives who described their medical recipe books that had been collected, curated, and passed down through generations. Although I was ostensibly the health care expert, these respected practitioners offered me medical advice and herbal remedies. I knew that I should be recording these oral histories, but I was distracted by the demands of work and family. Opening Paschall's recipe book revived my exchanges with these women, and I realized that I could honor them by writing a history of women healers. I also lived near the lands of the Eastern Band of the Cherokees. When I visited their new museum in the 1980s, I was intrigued by the Cherokees' efforts to preserve their unique cultures, including a holistic culture of healing that encompassed both personal and community wellness. My experiences piqued my interest in writing my dissertation and book on women healers.
JF: In 2 sentences, what is the argument of Women Healers?
SB: Women healers were not inflexible traditional practitioners destined to fall victim to the onward march of Enlightenment science, capitalism, and medical professionalization over the course of the eighteenth and early nineteenth centuries. Instead, women of various classes and ethnicities found new sources of healing authority, engaged in the consumer medical marketplace, participated actively in medical knowledge production, and resisted physicians' attempts to marginalize their practice.
JF: Why do we need to read Women Healers?
SB: The COVID-19 pandemic has underscored women's roles as essential frontline healthcare workers who are often underpaid and undervalued. Women practitioners are also underrepresented in histories of early America, and their contributions have been obscured by narratives of male physicians and scientists. Nonetheless, women healers of various classes and ethnicities provided the preponderance of medical care in their homes and communities. The pandemic reminds us that women healers and their longstanding essential medical work deserve recognition. One goal of my book is to write women back into the histories of medicine and science in the eighteenth and early nineteenth centuries.
JF: Why and when did you become an American historian?
SB: Although history has always been an avocation, I began exploring a mid-life career change in 2001. I pursued American history to recover the voices of people from the past who have not been well documented in the historiography.
JF: What is your next project?
SB: My exploration of women's recipe manuscripts introduced me to a flourishing culture of patent medicines and self-help remedies. I would like to analyze what the study of patent medicines as material objects circulating around the Atlantic basin can tell us about the production and diffusion of medical knowledge and authority. Medicines such as Daffy's Elixir and Turlington's Balsam of Life played a role in creating a culture of medical consumerism in which health became a commodity that money could buy.
JF: Thanks, Susan!