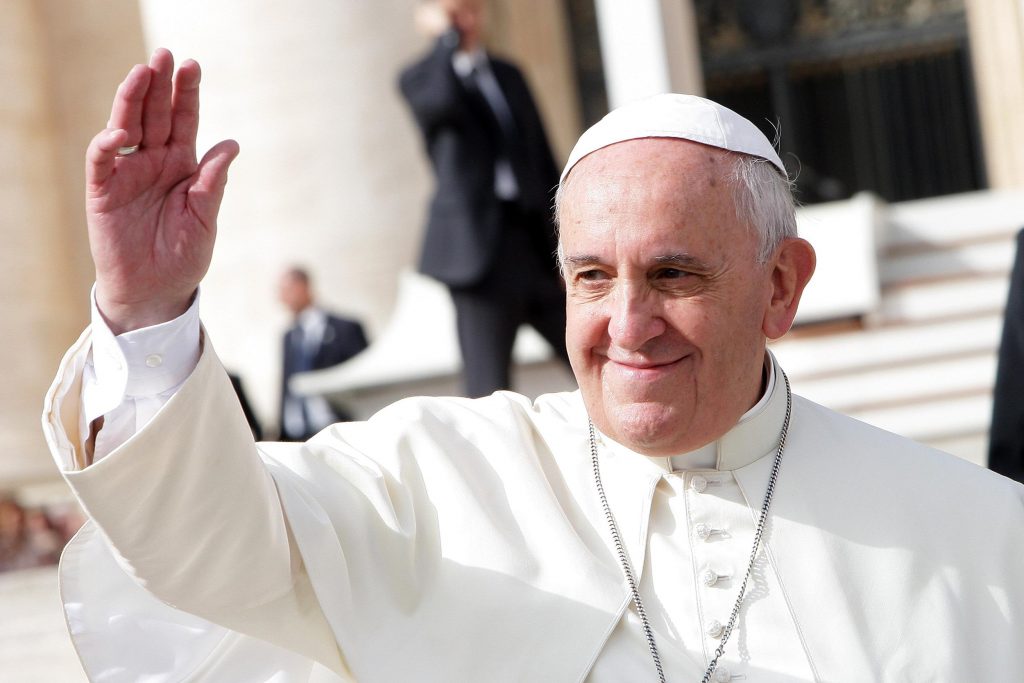 Earlier this month The Washington Post suggested that this might be the case. Michael Gerson, a Wheaton graduate and former George W. Bush speechwriter, takes up the issue in his latest column. Here is a taste:
It is not easy to read the tea leaves on Pope Francis's rumored retirement, particularly because the Council of Ancyra forbade divination in A.D. 314.
Yet many Vatican watchers are speculating that Francis, like Pope Benedict XVI before him, might give his two weeks' notice. He is scheduled to travel to L'Aquila, Italy, in late August to kick off the Feast of Forgiveness, inaugurated by Pope Celestine V more than 700 years ago. Celestine, having abdicated after only four months in office, is sort of the patron saint of papal retirement planning. Benedict's visit to L'Aquila in 2009 was later interpreted as foreshadowing his intention to resign.
Is 85-year-old Francis — recently seen in a wheelchair and nearing the culmination of some important projects — indicating his intention to take the Benedict retirement option? Might there soon be three popes bumping around the Vatican kitchen at midnight in search of warm milk?
There are some holes in this theory. Benedict did not retire until four years after his visit to L'Aquila. And Francis, despite recent health challenges, seems as mentally sharp, humorous and ambitious as ever. A bum leg does not keep one from pope-ing. And it would be hard to imagine Francis contributing to the confusion of authority inherent in the existence of three popes, each tempted to pontificate. Francis's close ally, Cardinal Óscar Andrés Rodríguez Maradiaga, dismisses the retirement rumors as "fake news" and "a cheap soap opera."
In fairness, however, the pope does seem to be feeling his age. "When you are old, you are no longer in control of your body," Francis said during a general audience this month. "The vigor of the body fails and abandons us, even though our heart does not stop yearning."
Gerson concludes:
In America — where culture wars have invaded and corrupted the Kingdom of God — Francis is sometimes dismissed as a liberal. This represents a fundamental misunderstanding of politics and faith. In Christianity, the means of change is not the triumph of ideology or the spread of dogma; it is to be close to people with the closeness Jesus had. From that mission, let's hope Francis never retires.
Read the entire piece here.