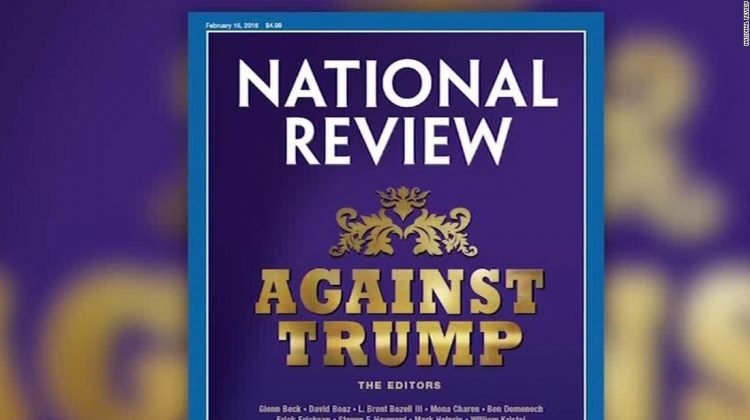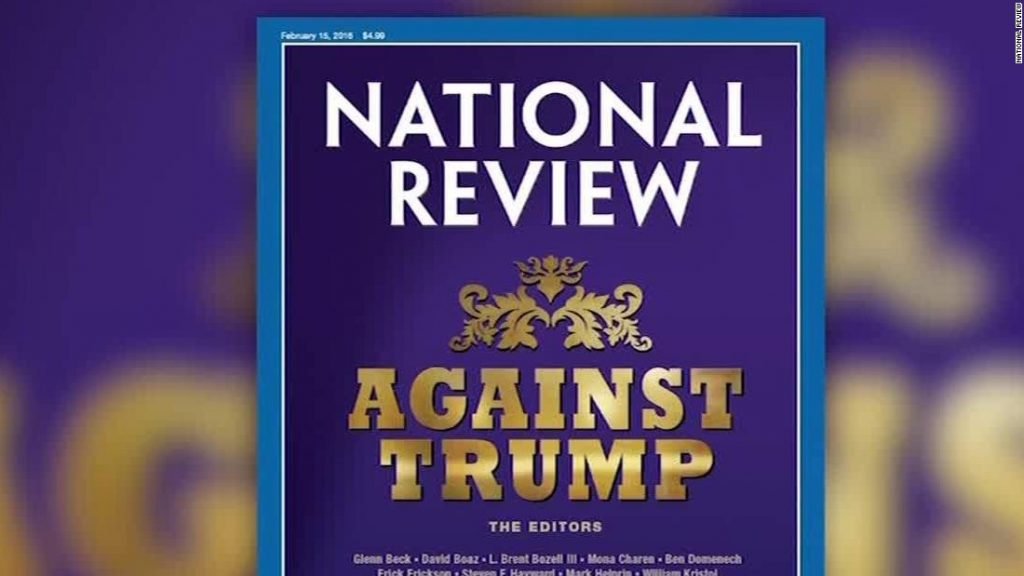 The editors of the conservative National Review have never been big Trump fans. In 2016, the magazine opposed Trump's candidacy. Since then, the response to Trump has been mixed. Here is today's editorial:
As has been true of so many things surrounding Donald Trump's career in politics, many more people have come out of the January 6 committee hearings looking worse than looking better. Most importantly, the whole tawdry spectacle reminds us: As many good things as Trump accomplished with the presidency, he was unfit to be entrusted with the office, and Republican voters should discourage him from seeking it again.
The committee itself has been controversial since the beginning. Much of its purview involves events that occurred in full public view or that were widely known in January 2021. This includes Trump's refusal to concede defeat; his pressure campaign against state and local officials who would not do his bidding; his efforts to intimidate Mike Pence into violating his oath of office; his summoning supporters to a "wild" protest on January 6; and his reluctance to take action once it was clear the protest had escalated into an all-out riot at the Capitol. If it aims to hold Trump politically accountable, its newer revelations arrive far too late for the botched second impeachment. If it aims to build a case for criminal prosecutions, that is not a proper function of Congress. If it aims to score partisan points — as House oversight investigations usually do — it has no particular claim on our attention. Some of the committee's hyped claims, such as efforts to paint House Republicans as active collaborators in the riot, have landed with a thud.
The committee was also poorly constructed. Kevin McCarthy selected Jim Jordan and Jim Banks, both of whom were apt to act more as advocates for Trump — or distracting grandstanders — than as sober-minded factfinders. But such is often the role of the minority party in House hearings. Nancy Pelosi refused to seat Jordan and Banks on the theory that they had objected to Biden's electors — yet, she chose Bennie Thompson, who objected to George W. Bush's electors on no better grounds, to chair the committee and Jamie Raskin, who objected to Trump's. Pelosi's unprecedented maneuver, which she said was justified by "the unprecedented nature of January 6," gave McCarthy all the cover he needed to abandon cooperation with the committee, leaving its presentation one-sided. Liz Cheney and Adam Kinzinger remained as the only Republicans on the committee, resulting in their effective alienation from their party's caucus. Democrats have also sometimes been selective in what topics the committee should examine regarding the security of the Capitol. Bad faith and bad judgment all around.
The committee's work has been predictably partisan and acrimonious. Steve Bannon, Peter Navarro, and other Trump associates have refused to cooperate, often on flimsy or implausible pretexts; Merrick Garland's Department of Justice responded with overreaching indictments of Bannon and Navarro, although it declined the invitation to charge Mark Meadows and Dan Scavino. The committee also pursued ominous arguments in court; in its pursuit of John Eastman's emails, it tried to convince a federal judge that law professors can't have privileged communications with their clients if they use their university email accounts. The choice of prime-time televised hearings was obviously designed for partisan ends to distract from an unpopular Democratic president and a looming midterm disaster for his party. That spirit has pervaded the hyperbole and opportunism of much of the media coverage.
Yet, for all the problems in its design and operation, the committee has done important work. The January 6 Capitol riot and the associated "Stop the Steal" effort to prevent Joe Biden's election from being certified is an important moment in our history, and there remains value in documenting it for posterity with evidence and testimony under oath. The subject of what the president did after the riot started, and why the Capitol was not secured more swiftly and decisively, was under-explored in the second impeachment, and has produced some revealing testimony.
Read the rest here. It's not the most rousing endorsement of the January 6th Select Committee, but I'll take it! 🙂