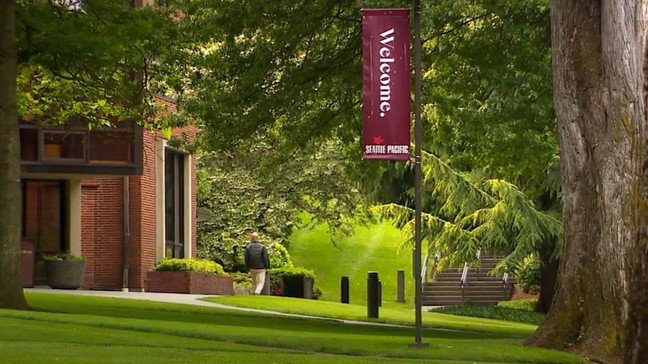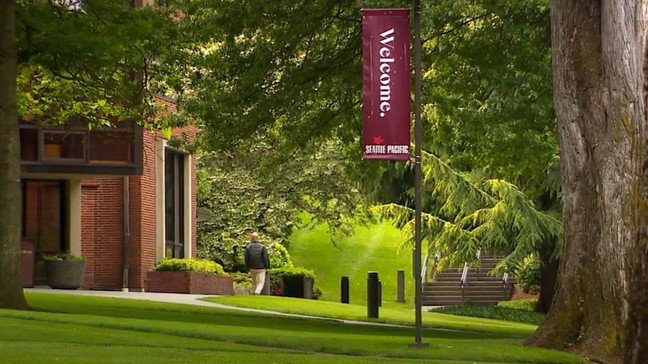 Back in May, Seattle Pacific students held a sit-in. Here is Alejandra Molina on June 3 at Religion News Service:
For nearly two weeks, students from Seattle Pacific University, a Christian school associated with the Free Methodist Church, have staged a sit-in to protest the board of trustees' decision to uphold a policy prohibiting the hiring of LGBTQ people. Now, more than 200 hours into the sit-in outside the president's office, the students are giving the board of trustees an ultimatum: rescind the hiring policy by July 1, or else get sued. As of Friday morning, the students have raised nearly $20,000 through GoFundMe to cover potential legal fees. At issue is the school's employee lifestyle expectation policy that bars the hiring of LGBTQ people. The board on May 23 voted to uphold the policy and in a statement said the university will "continue to reflect a traditional view on Biblical marriage and sexuality, as an expression of long-held church teaching and biblical interpretation." In the statement, Board Chair Cedric Davis said trustees made their decision, "which brings complex and heart-felt reactions," in order for the university to "remain in communion" with the Free Methodist Church USA. Students say the Free Methodist Church has no day-to-day "impact on campus culture" and have been protesting ever since the board made its decision to retain the employment policy.
Read the rest here.
And then this happened at their recent graduation ceremony:
Here is Amanda Lee Myers at USA TODAY:
Dozens of students at a private Christian university in Washington have drawn nationwide attention to their school and its policies on gay and lesbian employees after a protest during their graduation went viral.
A group of graduating seniors at Seattle Pacific University handed Pride flags to interim President Pete Menjares during Sunday's graduation ceremony. Others simply declined to shake his hand, and some told him that he should resign.
Video of the demonstration spread and has been viewed by millions.
It was just the latest in a slew of student actions over several years aimed at taking down Seattle Pacific's policy banning gay and lesbian employees. 
Those efforts are also part of a larger fight playing out at Christian schools across the country, including a class-action lawsuit filed last March challenging a religious exemption to Title IX, which protects students in the U.S. from discrimination based on gender or sexual orientation. 
"For the seniors, it felt like doing something very visible on stage was the only appropriate way to go out," said Laur Lugos, who handed Menjares a letter instead of shaking his hand on Sunday.
In the letter, Lugos, 22, urged Menjares to resign, and vowed to "disrupt and dismantle" ideologies and institutions that keep people from Christ.
Read the rest here.
This is the second time this week that a story has emerged about how a denomination's traditional views on sexuality have had a ripple effect on a sponsoring institution of higher education. Seattle Pacific has decided to uphold the teaching of the Free Methodist Church and Calvin University has decided to uphold the teaching of the Christian Reformed Church.
CNN reports that fifty students "were given pride flags before arriving at the ceremony." It is worth noting that the number of student protesters at Seattle Pacific was relatively small. This fact may not fit everyone's narrative, but it tells me that Christian colleges and universities are going to continue to hold their line on human sexuality issues for a little while longer. The case of Calvin and Seattle Pacific are revealing in this regard. Having said that, I am guessing the resistance will grow stronger by the year.