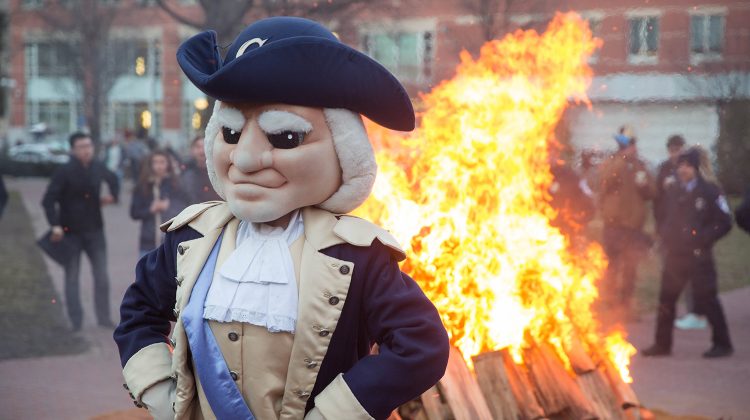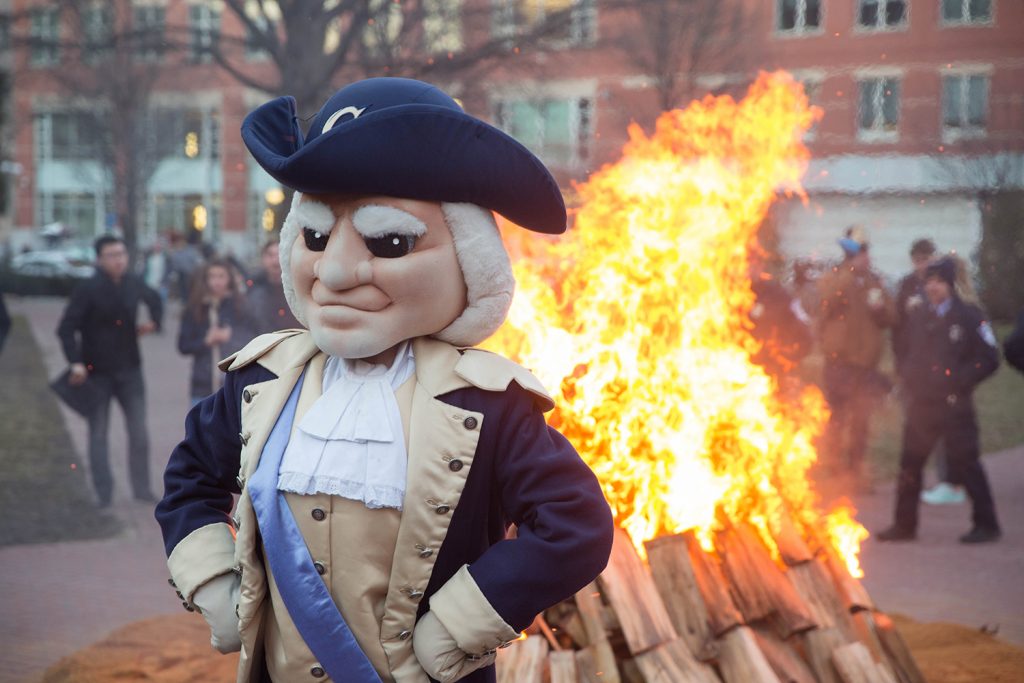 Here is Lauren Lumpkin at The Washington Post:
George Washington University will retire its "Colonials" moniker, a name intended to honor its namesake but that has long been criticized as a term that glorifies colonialism, officials announced Wednesday.
In a statement, university officials said the use of the name has divided the community and can "no longer serve its purpose as a name that unifies." Officials said they will continue to use the moniker until a new name is introduced, a change expected to come by the 2023-24 school year.
The announcement comes almost two years after the university established committees to consider requests to shed the moniker and rename the school's student center. The building, formerly called the Cloyd Heck Marvin Center — named after a university president who advocated for segregation — was renamed last year.
The Colonials name, introduced in 1926, has been a ubiquitous part of the GWU experience. The sports teams are the Colonials. Students schedule medical appointments at the Colonial Health Center and exchange Colonial Cash for meals and laundry services.
Mark S. Wrighton, who became interim president in January, commended the university's "principled" approach to this decision.
"I was impressed by the principled and collaborative approach of the special committee, and it was clear this process was driven by research and robust engagement with the community," Wrighton said in a statement. "While some may disagree with the outcome, this process has determined that changing the moniker is the right decision for our university."
The special committee that recommended the name change included GWU faculty, staff, students, alumni and members of the athletics department, officials said. Experts on the university's history were also involved.
Tanya Vogel, director of athletics, acknowledged that some people will be disappointed in the decision. "The moniker is one way in which our student-athletes, athletic staff and fans build community," Vogel said.
But, she added, "we see this as a tremendous opportunity to come together, share our experiences and consider what is important to our GW community as we launch the new moniker development process."
The special committee conducted research and town hall events to understand the name issue. The group also conducted a survey that generated participation from more than 7,300 alumni, students, faculty and staff.
Forty-four percent of survey respondents said they wanted to remove the moniker, while 43 percent were in favor of keeping it. Just 25 percent of people, however, said they strongly agree with the statement "I feel included by the use of the Colonials moniker," according to the report.
Read the rest here.
ADDENDUM: I received this twitter earlier today: