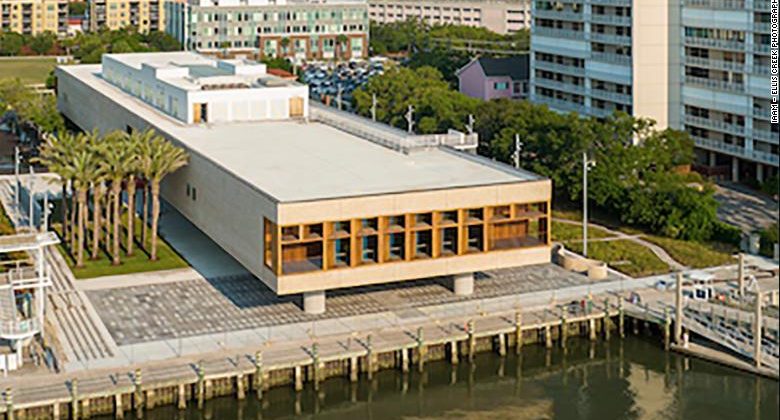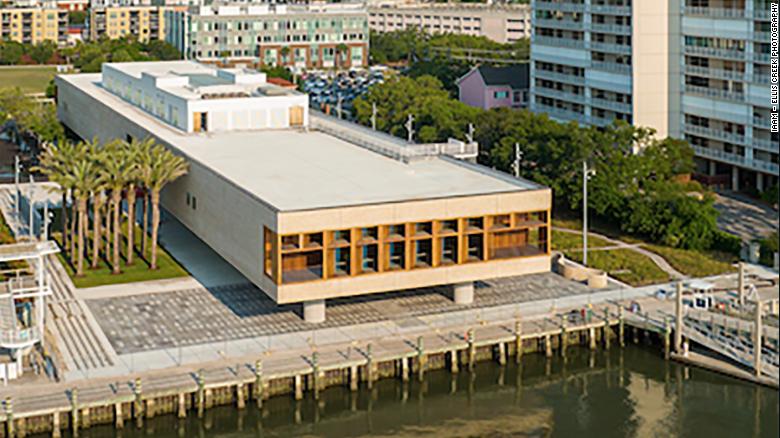 It was one of the busiest slave trading posts in early America. Here is CNN:
The International African American Museum will open the weekend of January 21, 2023, the museum announced Wednesday.
The 150,000-square-foot facility will be at the former site of Gadsden's Wharf. About a mile from City Hall, Gadsden's Wharf is where slave ships docked for years and unloaded at least 100,000 slaves.
Up to 800 enslaved Africans "quarantined there died during the cold winter of 1807 and were unceremoniously thrown into a mass grave nearby," according to a report from the Post and Courier newspaper.
"Committed reckoning with history is a necessary stop on the road to healing and reconciliation," Tonya Matthews, who was named as the museum's president and CEO last week, said in a news release.
Plans for the museum were first publicly announced by the former Mayor of Charleston, Joseph P. Riley, Jr., in 2000. "Our journey has been long because it took time to secure the optimal site," the former mayor said in a statement.
Riley said, "it took time to raise the resources, assemble the team, and plan every detail that would enhance the experience of being here. And it took time because we have been committed to excellence."
The museum will include nine exhibition galleries, and an "African Ancestors Memorial Garden" on the ground floor that will have a clear view of the ocean.
Read the entire piece here.