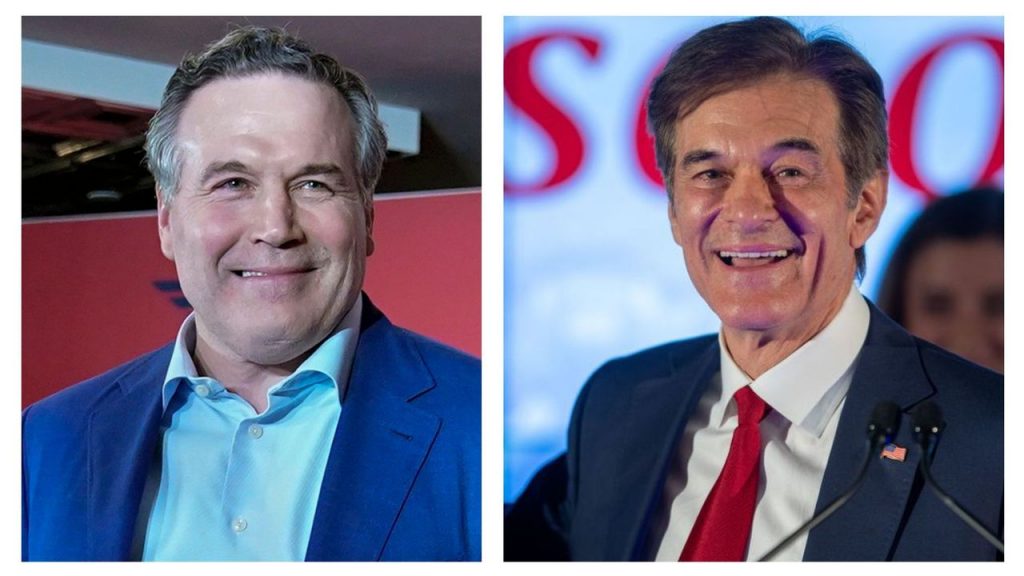 It will be John Fetterman (D) vs. Mehmet Oz (R) in November. The winner gets Pat Toomey's seat in the United States Senate. David McCormick conceded in a civil and polite fashion. No drama. Sadly, we have now come to the point in our shared political life where this is worth mentioning.
Here is the AP:
Former hedge fund CEO David McCormick conceded the Republican primary in Pennsylvania for U.S. Senate to celebrity heart surgeon Dr. Mehmet Oz, ending his campaign Friday night as he acknowledged an ongoing statewide recount wouldn't give him enough votes to make up the deficit.
McCormick said he had called Oz to concede.
"It's now clear to me with the recount now largely complete that we have a nominee," McCormick said at a campaign party at a Pittsburgh hotel.
He added, "Tonight is really about us all coming together."
Before the recount, Oz led McCormick by 972 votes out of 1.34 million votes counted in the May 17 primary. The Associated Press has not declared a winner in the race because an automatic recount is underway and the margin between the two candidates is just 0.07 percentage points.
Friday's development sets up a general election between Oz, who was endorsed by former President Donald Trump, and Democrat John Fetterman in what is expected to be one of the nation's premier Senate contests.
Read the rest here.