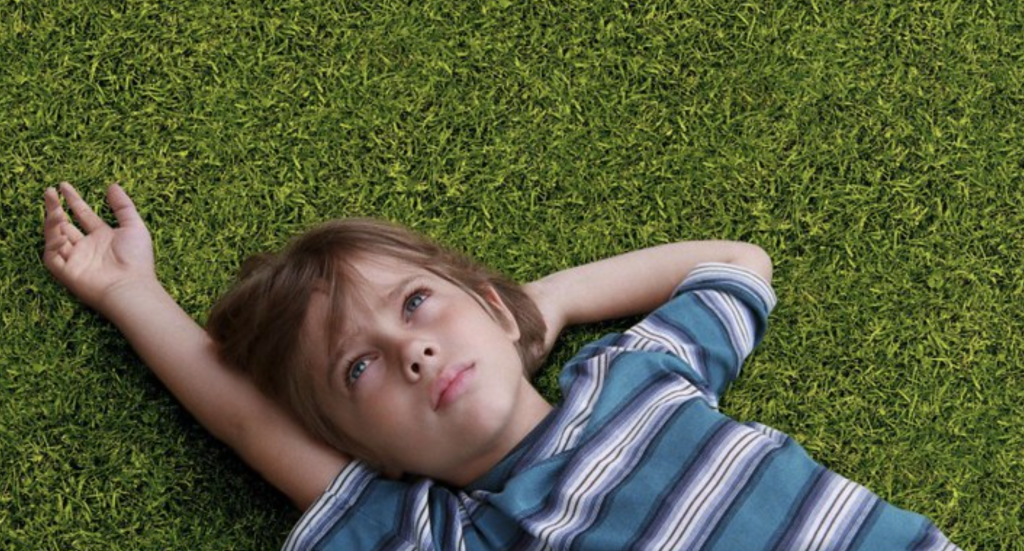 There's more than one way to play with time
It has been eight years since the release of "a moving twelve-year epic." Since then Boyhood has earned the right to be listed among the all-time greats. It is one of only two movies made in the twenty-first century to have a perfect—100/100—score on Metacritic, placing it among the very few films to have received "universal acclaim."
In fact, the rare bit of backlash the film did receive was generated by the fact that it had not received any backlash. Sam Adams wrote a contrarian article for IndieWire titled "Why the Unanimous Praise for Boyhood Is Bad for Film Criticism—and for Boyhood."
I too am an ardent admirer of Boyhood. Its conceit—it was filmed in real-time, summer after summer, so that Ellar Coltrane, the actor playing Mason Evans Jr., went from age six to eighteen at the same rate his character did—makes it utterly transfixing to watch.
I also found that the film rang true to my own experience of growing up in America. But that is rather curious because I am almost three decades older than the protagonist of Boyhood. In fact, I am from the same generation as his parents (and the actors who played them); and I have a child of my own who is the exact age of Mason Jr.
All my elementary and junior high school years happened in the 1970s, the same decade in which the writer and director, Richard Linklater, spent all his teen years. In numerous ways, Boyhood is a movie about the seventies in disguise.
Perhaps this is most obvious in the character of the boy's father, played by Ethan Hawke. In a very seventies sort of way he is a free spirit (or deadbeat) who can't be bothered to get a job that pays the bills. Instead, he has dreams of making it in what is supposed to be just a "band"—but as this is the mid-2000s it would probably need to be identified as a retro "classic rock" band. Mason Sr. ostensibly does his fatherly duty by trying to get his son to appreciate the music of the Beatles, but if he was really representing his own generation it would be REM or Nirvana.
With Linklater no doubt wanting to feel nostalgic about the sights as well as the sounds of his own childhood, Mason Sr. drives a 1968 GTO. (Did I mention he was a deadbeat without a job?) There is an attempt to cover this over late in the film when he gives a speech about his foresight in buying a car that would later become a classic, but a 1968 GTO was already vintage before Ethan Hawke was even old enough to get a driver's license. By the end of the movie—that is, 2013—Hawke is sporting a mustache that makes him look like he is trying out for the Village People.
The boy's mother (played by Patricia Arquette) earns an M.A. degree and then, without ever doing a doctorate or publishing anything, promptly lands a permanent faculty position at a college. This is supposed to prove that she is the sensible one with the discipline and drive to pursue a practical career so that she can support her children. In the twenty-first century, however, becoming a professor with just an M.A. is as much a magical-thinking career plan as trying to make it in a rock band.
First one stepfather-like figure and then another get inflicted upon our beleaguered boy over the years. Both of these menacing presences have the mentalities and demeanors of men from the 1950s. Mason Jr. does not look in any way effeminate (is that even a category anymore?)—yet that is somehow how they see him. The first stepfather decides Mason's hair is too long and literally forces the boy to get a crew cut. (Do people today even know that term?) Incredibly, the second stepfather figure has the exact same obsession. Mason Jr. has some black-metal discs stuck in his ears in a way that appears vaguely Goth. (Did I mention the 1970s?) They look like something his friend Mike did for him during a bored afternoon in shop class. The stepfather starts taunting Mason about getting a purse to go with his earrings. This is a man whose own adult life began by serving in the Iraq War!
The young people are eerily out of focus in a similar way. While Linklater is cagey enough to know not to go there fully, two different scenes indicate that he imagines twenty-first-century teen culture as a place where heterosexual kids are routinely attacked by their peers with homophobic taunts. The whole culture of sex and drugs seems more reminiscent of the self-image of the seventies generation than of the present millennium. In the very first moments in which Mason Jr. arrives at his freshman dorm, a stranger hands him a random drug, which he immediately swallows without even the mildest flicker of curiosity about what it might be. They then go off to a state park to have a high-enhanced mystical experience in nature as if their role model is Timothy Leary—perhaps even Aldous Huxley.
Mason Jr.'s high school hobby is photography. He even has a dark room at home to do his own developing—which is not meant to reveal that he is choosing to do something intriguingly retro but only, you know, that his hobby is photography. Even when as a punishment he is forced to be the photographer for the football game that weekend and to get the pictures in first thing on Monday morning it doesn't (apparently) even occur to him that a less labor-intensive way to get this unwelcome task over with would be to use a digital camera.
In one scene, a group of high schoolers is all piled into a station wagon. It's around 2011 and the guy driving is probably seventeen years old. He refers to the teens sitting in the far back as "the Mickey Mouse club". I too remember the 1970s.
Boyhood is a classic, but perhaps Sam Adams is on to something: Maybe there is such a thing as being too classic.
Timothy Larsen teaches at Wheaton College and is an Honorary Fellow at Edinburgh University. He is the author of John Stuart Mill: A Secular Life and the editor of The Oxford Handbook of Christmas.