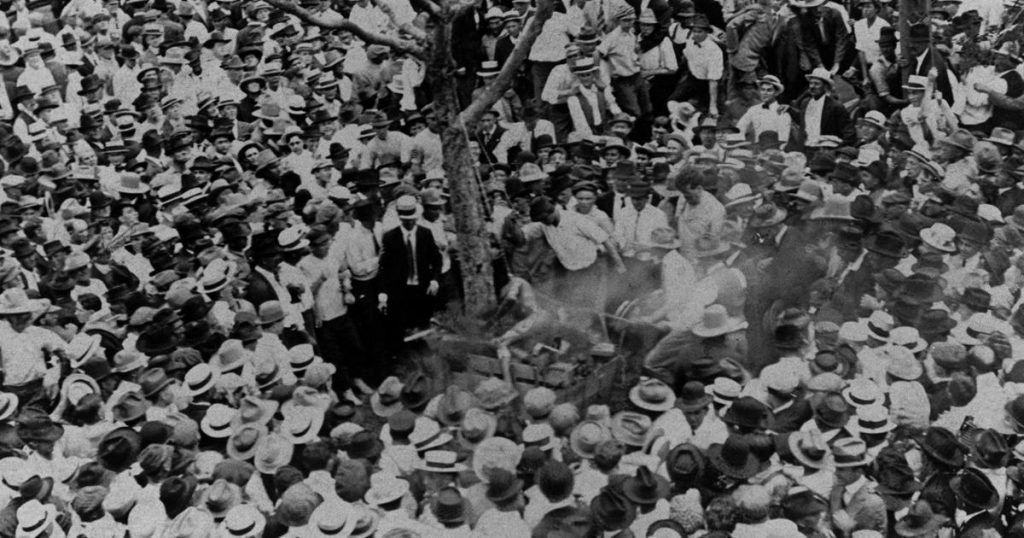 I will let historian Jeffrey Littlejohn explain. Here is a taste of his piece at The Conversation:
As a historian and director of the Lynching in Texas project, which has documented more than 600 racial terror lynchings, I receive regular emails from journalists, scholars and activists who want to discuss the history of racial violence.
My conversations with reporters and historians did not prepare me for one of the emails I received last winter. The writer, a Chicago memorabilia dealer, offered to mail me a photo album that included a picture from a Texas lynching.
I responded that I would appreciate the opportunity to review the album and to help identify the victim.
About a week later, I opened the envelope and found five photos, a small cartoon and a key labeled "Teddie's pictures."
Each of the photographs was numbered.
The first was a 6-by-5-inch image of what appeared to be burning wood. It proved difficult to decipher. But the description clarified matters.
It read: "Burning of negro in front of old City Hall, Waco, Texas."
I immediately set out to identify the victim and to discover the story behind "Teddie's pictures."
As I did so, I realized that what I was doing would be controversial, if not illegal, had I been a K-12 teacher in Texas.
In fact, I was engaging in the very kind of historical analysis that Texas Gov. Greg Abbott and Republican legislators in Texas want to ban from public schools.
In 2021, for example, Texas Republicans enacted Senate Bill 3 to prohibit K-12 educators from teaching that "slavery and racism are anything other than deviations from … the authentic founding principles of the United States, which include liberty and equality."
In other words, this official state interpretation holds that slavery, racism and racism's deadly manifestation, lynching, did not serve as systemic forces that shaped Texas history but were instead aberrations without any fundamental meaning for Texans – or even beyond the state.
Teddie's photo album, which also included pictures of Teddie and her husband doing normal, everyday things like riding donkeys and going to wedding anniversary dinners, presented a direct challenge to this interpretation.
Indeed, my research soon revealed that the pictures belonged to Mary "Teddie" Kemp, a white woman from Pennsylvania who moved with her husband, Gene Kemp, to Waco, Texas, in 1922.
Read the rest here.