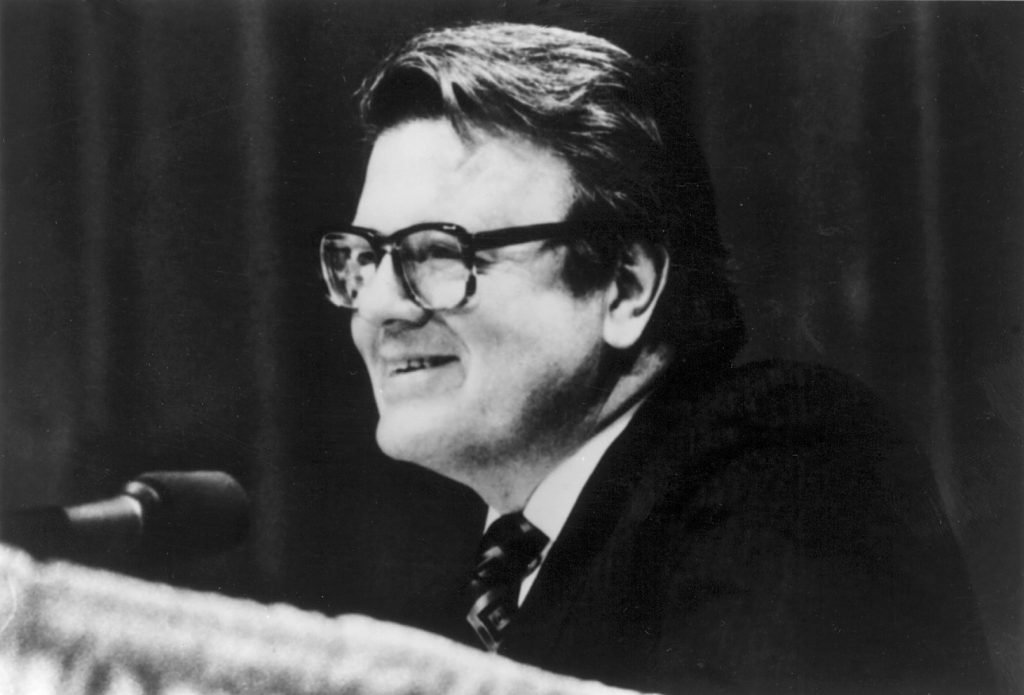 One of my favorite historical writers on one of my favorite historical writers. Listen to Eyal Press's interview with Perlstein here.
Here is a taste of the transcript:
Eyal Press: No question as someone who grew up in Buffalo, I can certainly identify with that. Wills is someone who starts out as conservative, but by the end of the sixties or early seventies, he's on Nixon's enemies list and going to anti-war protests. But he is someone who writes about conservative figures like Nixon and Reagan in a way that is obviously critical—he doesn't share their worldview—but he does take their ideas and their principles seriously. I wonder if that is part of what you try to emulate and why you admire his work?
Rick Perlstein: Well, he takes everybody's ideas and principles seriously. He takes every intellectual inquiry he embarks upon to the radix, to the root, whether it's why the Catholic Church has priests, but shouldn't have priests; how America doesn't really have a constitution because the president has plenipotentiary power to end life on Earth with a nuclear bomb without any constitutional review. When he writes about people, he often is more serious about their ideas than they are themselves. One of the things I was really intrigued about in his profiles of politicians was if they say that they're influenced by a writer, he'll ask them about the writer and will know10 times more about him. He absolutely eviscerates Daniel Patrick Moynihan in that manner, but he also does an interview with Jerry Brown, in which he completely catches him tongue-tied. So when I did interview him, he really didn't have much recollection or interest in talking about the stuff he'd written in the sixties. Another thing I asked him about was—he can be so savage in criticizing the pretensions of politicians—I asked him if he feared that that kind of writing in the seventies (and not only his, but other —I would think of Mike Royko too) helped contribute to the anti-government sentiment that helped Reagan along the way. And he didn't really get it. He didn't really wrap his mind around the question because to him—what does Marx say? "Ruthless criticism of everything existing?" It's just like his natural métier.
Eyal Press: Well, that certainly comes across in his essays in the New York Review of Books. I wanted to ask you, I don't know if Wills has ever reviewed you, but if he hasn't, would you want to be reviewed by him given what he's done to—I'm thinking of his review of Seymour Hersh's book on Kennedy, where he ends by saying "Hersh wrote this book to destroy Kennedy's reputation and what he's done instead is destroyed his own."
Rick Perlstein: Well, see, and that's what I love. There's no deference. To me, I cherish the idea of the Republic of Letters, that once the words are on the page, it doesn't matter whether you know the person or don't know the person. Your first, last, and only obligation is to the reader and to the truth as you see it, without fear or favor. And so, yes, I would be honored to be eviscerated by Garry Wills because I know it would be rooted in this depth of erudition and a critical mind that's without parallel and without agenda. He models the identity of a critical intellectual; he doesn't care who likes him. And of course the most famous example of this, which I don't know if we've probably all run this kind of scenario in our head, I'm going to admit it—it's when he shows up at the White House. Do you know this story?
Eyal Press: I do, but tell it. It's a great story.
Rick Perlstein: Wills is one of the group of historians who are summoned by Barack Obama to say, "What wisdom do you have me from the treasure chest of history about how I can be an awesome president? And Garry Wills shows up and he says, "Get the hell out of Afghanistan cause it's going to be another Vietnam." And then the second meeting comes and he's not invited, which says something about both Barack Obama and Garry Wills. And, of course, he was vindicated in the fullness of time, but it took a long time. It took a long time.
Eyal Press: And I believe I've read him or heard him say about that meeting that the other historians in the room were extremely sycophantic. He did not neglect to point that out.
Rick Perlstein: Yeah. And if you want to know what my fantasy in life is, it's to tell off a president, to tell the truth to a president.
Eyal Press: Including a potentially friendly one, in the case of Obama. I suspect Wills voted for Obama and did not hold back.
Rick Perlstein: All the more so. Well, I mean, obviously criticism is a form of love, because it's a form of respect. It means, I think you want to hear me, so I want to be heard.
Read the entire interview here.