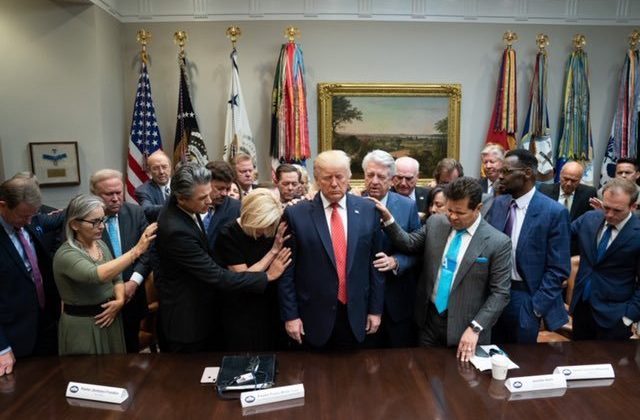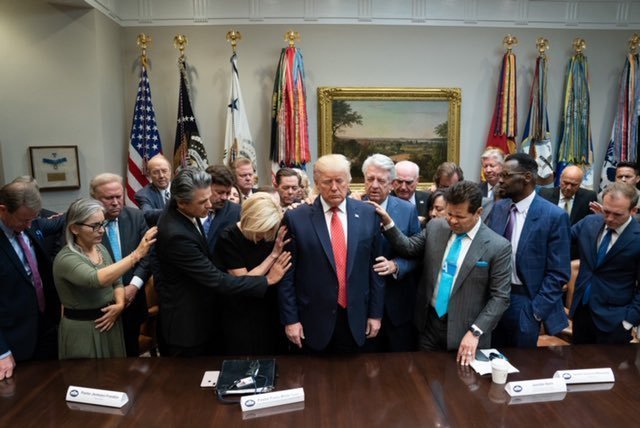 If you read my Current piece on Thursday or Dan Williams's piece today and want another example of the inherent contradiction in the Christian pro-life movement, just read the recent e-mail Trump court evangelical Paula White-Cain's "National Faith Advisory Board' just sent to its supporters. This board was created to "proudly continue the work we began at The White House, through partnering and bringing together a diverse coalition of faith leaders to amplify their voices to impact the nation." In its "Welcome Letter," White-Cain and her team write: "We accomplished so much together at the White House during the Trump Administration as we fought for people of faith every day. With your help we built a unique coalition of faith leaders–some who had been very involved but many who became involved for the first time."
Here is today's e-mail:
Dear John, 
We are so grateful for each of you being part of our National Faith Advisory Board family, and for all your support and prayers. As your families and communities head into Memorial Day weekend, we wanted to share a few important updates.
Our hearts are broken. After the horrific shooting at an elementary school in Uvalde, Texas, our President and Founder, Pastor Paula, shared her heart for the families of the beautiful children and teachers, whose lives will always be remembered: "I cannot imagine the pain felt by the victims' families and the people of Uvalde. When we are faced with such unconscionable devastation, we turn to God. We are praying for you and with you. We mourn for the beautiful souls who were lost. We grieve for the families, friends, and loved ones who are all affected and impacted for life. May God hold you ever tight and wrap His arms of love around you."
We encourage you all to pray for every family and community that will be forever impacted by this tragedy.…
Thank you for joining with us to pray for life earlier this month, alongside your communities and houses of worship. While the Supreme Court has not yet released its decision on the Dobbs case, we are closely monitoring and preparing for it, which will we anticipate will be released in the coming weeks. Please continue to:
Pray for our Supreme Court Justices – for their safety and wisdom as they finalize and announce their decision.
Pray for our Nation – for unity and mutual respect among our leaders, families, friends, and neighbors as we discuss this issue.
Pray for our Houses of Worship – that they would serve as beacons of hope for mothers, fathers, and babies in need and also for the safety of all those attending services across our country…
Blessings, 
The NFAB Team
Pastor Paula White-Cain
Jenny Korn
Amanda Robbins Vargo 
Of course prayers are always needed. But notice how White-Cain and her friends offer only prayers for the families of Ulvade, Texas while suggesting that prayers and government intervention (in this case the Supreme Court) are needed to address abortion. Aren't abortion and gun violence both pro-life issues? Pro-lifers need to marshal some of their political energy to do something about gun violence. This will require active government and a rethinking of gun rights in a way that the Christian GOP politicians in the pockets of the NRA will not like. Let's see if they have the moral courage to break with both the money and their belief that somehow God gave us the "right" to own a military-style assault weapons. I'm not holding my breath.